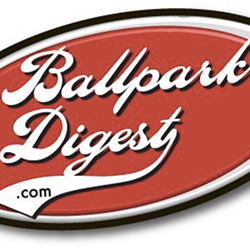 We continue our series on professional-baseball attendance with this look at the numbers for 2023 MLB attendance by total–numbers that reflect the general optimism we're seeing in the MLB world.
In the era of big data dominating the sport, reporting on attendance seems a little quaint when there are so many other metrics MLB teams use to measure success. Of course, these numbers are not public, though you will see teams disclose general trends.
Still, 2023 MLB attendance serves as a useful proxy for general, year-to-year trends, even if we're dealing with an anomalous baseline. And one lesson to take away: the business of baseball improved again in 2023. Next up: 2023 MLB attendance by average.
| | | | | | | | |
| --- | --- | --- | --- | --- | --- | --- | --- |
|   | Team | LGE | Total | Gms | Av. | 2022T | CNG |
| 1 | Los Angeles Dodgers | NL | 3,837,079 | 81 | 47,371 | 3,861,408 | -0.01 |
| 2 | San Diego Padres | NL | 3,271,554 | 81 | 40,390 | 2,987,470 | 0.10 |
| 3 | New York Yankees | AL | 3,269,016 | 80 | 40,863 | 3,136,207 | 0.04 |
| 4 | St. Louis Cardinals | NL | 3,241,091 | 81 | 40,013 | 3,320,551 | -0.02 |
| 5 | Atlanta Braves | NL | 3,191,505 | 81 | 39,401 | 3,129,931 | 0.02 |
| 6 | Philadelphia Phillies | NL | 3,052,605 | 80 | 38,158 | 2,276,736 | 0.34 |
| 7 | Houston Astros | AL | 3,052,347 | 81 | 37,683 | 2,688,998 | 0.14 |
| 8 | Toronto Blue Jays | AL | 3,021,904 | 81 | 37,307 | 2,653,830 | 0.14 |
| 9 | Chicago Cubs | NL | 2,775,149 | 81 | 34,251 | 2,616,780 | 0.06 |
| 10 | Seattle Mariners | AL | 2,690,418 | 81 | 33,215 | 2,287,267 | 0.18 |
| 11 | Boston Red Sox | AL | 2,672,130 | 81 | 32,989 | 2,625,089 | 0.02 |
| 12 | Los Angeles Angels | AL | 2,640,575 | 81 | 32,600 | 2,457,461 | 0.07 |
| 13 | Colorado Rockies | NL | 2,607,935 | 81 | 32,197 | 2,597,428 | 0.00 |
| 14 | New York Mets | NL | 2,573,555 | 79 | 32,577 | 2,564,737 | 0.00 |
| 15 | Milwaukee Brewers | NL | 2,551,347 | 81 | 31,498 | 2,422,420 | 0.05 |
| 16 | Texas Rangers | AL | 2,533,044 | 81 | 31,272 | 2,011,381 | 0.26 |
| 17 | San Francisco Giants | NL | 2,500,153 | 81 | 30,866 | 2,482,686 | 0.01 |
| 18 | Cincinnati Reds | NL | 2,038,302 | 81 | 25,164 | 1,395,770 | 0.46 |
| 19 | Minnesota Twins | AL | 1,974,124 | 81 | 24,372 | 1,801,128 | 0.10 |
| 20 | Arizona Diamondbacks | NL | 1,961,182 | 81 | 24,212 | 1,605,199 | 0.22 |
| 21 | Baltimore Orioles | AL | 1,936,798 | 81 | 23,911 | 1,368,367 | 0.42 |
| 22 | Washington Nationals | NL | 1,865,832 | 81 | 23,035 | 2,026,401 | -0.08 |
| 23 | Cleveland Guardians | AL | 1,834,068 | 78 | 23,514 | 1,295,870 | 0.42 |
| 24 | Chicago White Sox | AL | 1,669,628 | 78 | 21,405 | 2,009,359 | -0.17 |
| 25 | Pittsburgh Pirates | NL | 1,639,624 | 81 | 20,131 | 1,257,458 | 0.30 |
| 26 | Detroit Tigers | AL | 1,612,876 | 77 | 20,946 | 1,575,544 | 0.02 |
| 27 | Tampa Bay Rays | AL | 1,440,301 | 81 | 17,781 | 1,128,127 | 0.28 |
| 28 | Kansas Ciity Royals | AL | 1,307,052 | 81 | 16,136 | 1,277,686 | 0.02 |
| 29 | Miami Marlins | NL | 1,162,819 | 81 | 14,356 | 907,487 | 0.28 |
| 30 | Oakland Athletics | AL | 832,352 | 81 | 10,276 | 787,902 | 0.06 |
|   |   |   | 70,747,365 | 2,416 | 29,283 | 64,556,678 | 0.10 |
RELATED STORIES: 2023 MiLB attendance by average; 2023 MiLB attendance by classification; 2023 MiLB attendance by league; 2023 MiLB attendance by total; 2023 MLB Partner League attendance by average; 2023 MLB Partner League attendance by total; Analyzing the 2023 summer collegiate attendance figures; 2023 summer collegiate attendance by average; 2023 summer collegiate attendance by league; 2023 summer collegiate attendance by total