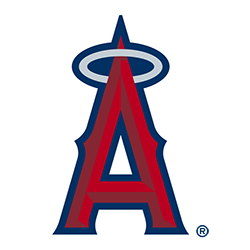 With the Anaheim City Council ready to sell 153 acres and Angel Stadium to Arte Moreno, we're eager to see what the Angels team owner and his investors do with the land. Hint: We may have seen it before in Atlanta.
It's no secret that mixed-use developments have been a major trend in sports facilities, with several planned and proposed projects using a pro sports ballpark or stadium as the center of new construction that includes residential (apartments and condos), retail, hotel, office space, bars/restaurants and associated services. Whether it be The Battery in Atlanta or Chase Center in San Francisco or a new minor-league ballpark in Kannapolis, N.C., these mixed-use developments are clearly workable business propositions.
In Anaheim, the Angels anticipated the redevelopment of the 153-acre Angel Stadium site and commissioned a study from RCLCO Real Estate Advisors on the market potential of such a mixed-use development. That study was released by the city, and you can read it here.
For the city, the study was important to determine what sort of tax revenues would be generated by the development of 1.1 million square feet of space. (As a comparison, The Battery in Atlanta, next to SunTrust Park, is 1.5 million square feet.) For Moreno and investors, the study is a roadmap to a potential development of the land—with or without a new ballpark, while including the park and open space the city wants.
The study envisions an Angel Stadium mixed-use development with office space sporting 2.56 million square feet of gross leasable space and just over a million square feet of gross leasable space for retail, with 4,251 apartment units and 709 condo units. In addition, a 943-room hotel is in the mix. Potential retail spaces include a grocery and/or drug store, fast-casual and full-service restaurants, bars (including a beer garden and/or wine bar), various offerings under merchandise and social/experiential banners, and services. What is envisioned in this plan isn't quite as dense a development as the city would allow, interestingly. All in all, the development could create more than 15,000 permanent jobs and upwards of $20 million annually in new tax revenue.
None of this would happen right away: the study's estimates are based on a development scheduling beginning in late 2021 at the earliest and running through 2050.
The road map, while imbued with plenty of standard real-estate research, is just a road map: there are no specifics when it comes to a development schedule or a tenant mix, and there's no discussion of whether a new ballpark is part of the mix. Plus, this all is subject to negotiations with Anaheim that could change the mix and final price: part of the apartments could be priced as affordable housing, and a specific amount of park space is still to be determined. (Here's the proposed sales agreement, if you're interested.)
The Anaheim City Council is expected to take up the $325-million sale on Dec. 20, with a community-benefits plan and a specific development plan to follow next spring. But don't expect any immediate news or immediate specifics: big plans take big time, and some big decisions need to be made before the start of anything tangible. Still, by all appearances Moreno and his investment team will be embarking on a mixed-use development in the coming years—another validation of the business model.
This article first appeared in the Ballpark Digest newsletter. Are you a subscriber? It's free, and you'll see features like this before they appear on the Web. Go here to subscribe to the Ballpark Digest newsletter.