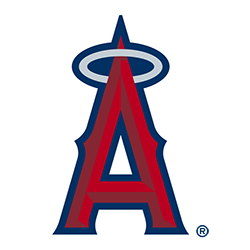 The Anaheim City Council has hired a firm to appraise the 155-acre Angel Stadium site, making a decision that could help guide negotiations with the Los Angeles Angels. 
In October, the Angels exercised an opt-out clause in their Angel Stadium lease agreement, as they had to decide by October 16 whether to opt out or otherwise wait until the end of the 2028 season for another opportunity. Opting out meant that the Angels were not committed to the ballpark beyond 2019, but the club and Anaheim have since entered into a lease that covers the 2020 season and gives the two sides more time to discuss the possibility of renovating or replacing Angel Stadium.
After voting last fall to move forward with seeking an appraisal for city-owned Angel Stadium site, the city council on Tuesday approved an agreement with the Pasadena-based Norris Realty Advisors to spend up to $100,000 getting the property appraised. As part of that contract, the firm will estimate the site's value both with and without a ballpark. City officials billed this decision as an early, but crucial, step in working to make a decision on the site's future. More from the Orange County Register:
"This is an important first step for the early stages of both the city and the Angels thinking about the long-term future of the site," city spokesman Mike Lyster said Wednesday….
Mayor Harry Sidhu said Tuesday his goal is to reach an agreement "that would keep Angels here in Anaheim for another 50 years," and he's looking for something that "provides the biggest benefit to the residents, the city itself and works for the team as well."
Critics of past negotiations charged that city officials were being too generous to a team that already has a good deal.
Discussions are likely to hinge on development rights for stadium parking areas, some of which could be turned into restaurants, shops, hotels and more. Officials have pointed to a deal that lets the Anaheim Ducks owner build next to Honda Center as a potential guidepost for Angels negotiations.
Angel Stadium dates to 1966 and is currently Major League Baseball's fourth-oldest ballpark. While the ballpark received a renovation that was completed in 1998, the club had had discussions in recent years about either making future improvements or building a new facility. Given its size, freeway and transit access, and potential for surrounding development, the Angel Stadium site would appear to be a viable candidate for a new or renovated ballpark, but the Angels and Anaheim officials will have plenty to consider before deciding their long-term plans.
RELATED STORIES: Thinking Big in Anaheim; Angel Stadium Lease Extension Approved; Angels Look to Extend Angel Stadium Lease Extend Through 2020; Anaheim to Get Appraisal on Angel Stadium Site; Angels Opt Out of Angel Stadium Lease; Moreno: We're Committed to Angel Stadium; Angels Mulling Ballpark Options; Angels Continue to Voice Objections to Development; Angels Dissaprove of Proposed Development Around Ballpark; Angels New Ballpark Plan: Renovate Angel Stadium; Could development drive Angels from Anaheim?; Angels end Anaheim talks; Tustin taking up ballpark talk; Critic: Angel Stadium economic impact based on faulty data; City-commissioned appraisal of of Angel Stadium to be released; No public money for new Angels ballpark: Tustin mayor; Moreno: Angels committed to Anaheim, but checking out alternatives; Angels lease negotiations hinge on value of land surrounding ballpark; Angels casually threaten move during lease negotiations