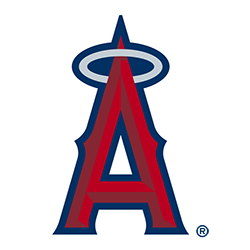 With the Los Angeles Angels and the city of Anaheim set to agree on a one-year extension of the Angel Stadium lease, both sides say it gives them breathing room to decide on the future of the ballpark and the team.
The Angels exercised a clause in their Angel Stadium lease to opt out of the agreement: the Angels had to decide by Oct. 16, 2018 whether to opt out or otherwise wait until the end of the 2028 season for another opportunity. Opening in 1966, Angel Stadium is currently the fourth-oldest ballpark in baseball and while it did undergo a renovation that was completed in 1998, the club had had discussions in recent years about either making future improvements or building a new ballpark.
The extension, as first reported by Bill Shaikin of the Los Angeles Times, was widely anticipated. By exercising the out clause in late 2018, the Angels committed to Angel Stadium only through the 2019 season. But planning a new or renovated ballpark is a multiyear process, one that's going to be more complicated by the selection of a new Anaheim city council and mayor in the 2018 elections. Extending the lease by the year gives all sides breathing room. The new mayor, Harry Sidhu, says his his city is committed to keeping the Angels in Anaheim, and the team is already playing at the perfect location in terms of access.
Given the complexities of economic development in California, there are few opportunities for public financing for sports facilities: the new $4.9-billion Inglewood stadium for the Los Angeles Rams and Los Angeles Chargers is privately financed, with Hollywood Park development set to generate revenue to cover some of the construction cost. If the Angels and owner Arte Moreno want to look at a new 37,000-capacity, $700-million facility, the city of Anaheim–and other Southern California cities–would be limited in what they can offer. Still, with a massive TV contract and a dedicated fan base (3-million-plus attendance since 2003), the Angels can afford to think big.
RELATED STORIES: Angels Opt Out of Angel Stadium Lease; Moreno: We're Committed to Angel Stadium; Angels Mulling Ballpark Options; Angels Continue to Voice Objections to Development; Angels Dissaprove of Proposed Development Around Ballpark; Angels New Ballpark Plan: Renovate Angel Stadium; Could development drive Angels from Anaheim?; Angels end Anaheim talks; Tustin taking up ballpark talk; Critic: Angel Stadium economic impact based on faulty data; City-commissioned appraisal of of Angel Stadium to be released; No public money for new Angels ballpark: Tustin mayor; Moreno: Angels committed to Anaheim, but checking out alternatives;Angels lease negotiations hinge on value of land surrounding ballpark; Angels casually threaten move during lease negotiations