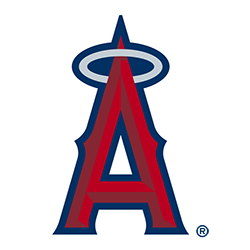 The Los Angeles Angels are opting out of their Angel Stadium lease, leaving questions about their long-term ballpark plans. 
As part of their lease with the City of Anaheim, the Angels had to decide by Tuesday whether to opt out of the agreement or otherwise wait until 2028 for another opportunity. Opening in 1966, Angel Stadium is currently the fourth-oldest ballpark in baseball and–while it did undergo a renovation that was completed in 1998–the club had had discussions in recent years about either making future improvements or building a new ballpark.
The Angels informed the city on Tuesday that they are opting out of the lease agreement. In making the decision, the team indicated on Tuesday that it will consider all of its options. More from The Los Angeles Times:
Anaheim Mayor Tom Tait, who led the drive against a tentative 2013 agreement between the city and the team for an Angel Stadium renovation, is in his final term. Voters in Anaheim will elect a new mayor and three new council members next month.
Angels spokeswoman Marie Garvey said the decision to opt out was not meant to influence voters. She said the lease required the team to opt out no later than Tuesday or wait until 2028 for another chance to do so.
"It's today, or 10 years from now," Garvey said. "There's no option in between."
Garvey would not say whether remaining in Anaheim was the Angels' first choice.
"We'll sit down with the new mayor and city council," she said. "We also are going to look at all our options."
The Angels will remain at Angel Stadium in 2019, so today's decision does not affect where they will play during next season. It does, however, allow the team to depart Angel Stadium after next season, leaving plenty of questions about its long-term ballpark plans. Along with failed negotiations for an Angel Stadium renovation, discussions of the Angels' facility plans in the recent past had included other options in Southern California for a new ballpark. That included Tustin, where discussions over a new ballpark had been taking place until breaking down a few years ago.
In light of the team's decision, the City of Anaheim issued the following statement:
City of Anaheim statement on Angels baseball stadium lease. pic.twitter.com/ew2LhhbAlL

— City of Anaheim (@City_of_Anaheim) October 16, 2018
RELATED STORIES: Moreno: We're Committed to Angel Stadium; Angels Mulling Ballpark Options; Angels Continue to Voice Objections to Development; Angels Dissaprove of Proposed Development Around Ballpark; Angels New Ballpark Plan: Renovate Angel Stadium; Could development drive Angels from Anaheim?; Angels end Anaheim talks; Tustin taking up ballpark talk; Critic: Angel Stadium economic impact based on faulty data; City-commissioned appraisal of of Angel Stadium to be released; No public money for new Angels ballpark: Tustin mayor; Moreno: Angels committed to Anaheim, but checking out alternatives;Angels lease negotiations hinge on value of land surrounding ballpark; Angels casually threaten move during lease negotiations