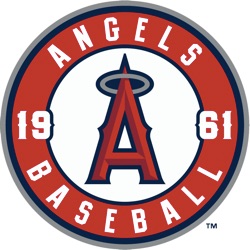 The Los Angeles Angels of Anaheim will be staying at Angel Stadium throughout 2029, the next time the team can exercise an option to leave, as owner Arte Moreno says the team will focus on ballpark and roster improvements.
Angel Stadium is the fourth-oldest ballpark in the majors (behind Fenway Park, Wrigley Field and Dodger Stadium), opening in 1966. Its condition led Moreno to begin talks with several area cities about a replacement, but those talks went nowhere. And, given the decision to plow ahead with new-ballpark planning in a short timeline (the current window for leaving Angel Stadium ends in October 2018 for the 2019 season), Moreno decided to stay with Angel Stadium and put money into renovations. From AP:
The Angels could opt out of their lease at their city-owned ballpark in 2019, and they have examined opportunities to build a new stadium nearby. Instead, Moreno confirmed the Angels will stay in the majors' fourth-oldest park for at least the next 13 seasons while making yearly additions to an estimated $40 million in improvements during his ownership, which began in 2003.
"It's going to take some time to get ourselves prepared to see which direction we're going to go," Moreno said of the possibility of building a new ballpark. "We have flexibility, but acquiring land and getting a proper partner and getting prepared in California is a three-, four-year process."
After 2029, the Angels have three three-year lease options to stay in the stadium through 2038….
Angel Stadium hardly shows its age in most areas, however. In the Angels' latest round of yearly improvements this winter, they installed new lights, improved the visitors' clubhouse, added new concourse lighting and upgraded the suites.
These are, of course, relatively small upgrades, and there are some other major changes that should be on the horizon, including the addition of more group-seating options, some concessions upgrades and more.
RELATED STORIES: Angels Mulling Ballpark Options; Angels Continue to Voice Objections to Development; Angels Dissaprove of Proposed Development Around Ballpark; Angels New Ballpark Plan: Renovate Angel Stadium; Could development drive Angels from Anaheim?; Angels end Anaheim talks; Tustin taking up ballpark talk; Critic: Angel Stadium economic impact based on faulty data; City-commissioned appraisal of of Angel Stadium to be released; No public money for new Angels ballpark: Tustin mayor; Moreno: Angels committed to Anaheim, but checking out alternatives;Angels lease negotiations hinge on value of land surrounding ballpark; Angels casually threaten move during lease negotiations