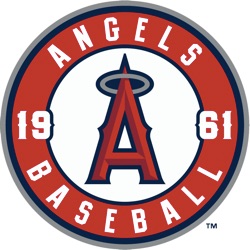 The Los Angeles Angels of Anaheim are considering their options in the search for a new or renovated ballpark, including whether to wait until their lease at Angel Stadium winds down. 
The Angels have had a few roadblocks in their search for a more modern facility. Tustin was considered a viable option for a new ballpark, but talks there are off, leaving a renovated Angel Stadium in Anaheim as the main candidate. In trying to work out a solution Anaheim, the Angels have pitched a redevelopment of the parking lot surrounding Angel Stadium, revenue from which would help pay for ballpark upgrades.
However, the City of Anaheim has moved in a slightly different direction, instead working with LT Global on a development. The Angels have objected that plan, starting that such a proposal would conflict with their plans. In light of that, a recent vote by the Anaheim City Council on LT Global's development has been shelved to give each party more time to evaluate and discuss the proposal.
That may give the Angels a little more influence over the direction of LT Global's proposal, but the question of what to with the ballpark remains unanswered. The Angels are allowed to opt out of their lease by 2018, but given the timing, it would be difficult to pull off a new ballpark by 2019. In that case, the Angels would have to look at other options, including whether to wait out the lease until it expires in 2029. More from the Los Angeles Times:
Although a team attorney told the Planning Commission last month that the project could "fundamentally undermine the Angels' negotiations to remain in Anaheim over the long term," [team president John] Carpino said Tuesday that the team was "not opposed to the project." At this point, he said, the Angels want to understand how the development might affect their operations before making a decision on the stadium issue.
The Angels resumed talks on a new lease with Anaheim this year, after negotiations to build a new ballpark in Tustin were unsuccessful. Although the Angels' current lease extends through 2029, the team can opt out no later than Oct. 16, 2018, which would terminate the lease after the 2019 season.
Carpino said the Angels have three options: move, renovate Angel Stadium, or play out the current lease. The Angels have emphasized the first two options, although it would be challenging for the team to identify a new site, finance a ballpark and build it within three years. The Atlanta Braves are moving to suburban Cobb County next season, three and a half years after announcing an agreement for a new —  and largely taxpayer-funded — ballpark.
Thus far the Angels have not been offered public funds for a new ballpark in Anaheim, so any development plans are likely to continue to be a part of the discussion.
RELATED STORIES: Angels Continue to Voice Objections to Development; Angels Dissaprove of Proposed Development Around Ballpark; Angels New Ballpark Plan: Renovate Angel Stadium; Could development drive Angels from Anaheim?; Angels end Anaheim talks; Tustin taking up ballpark talk; Critic: Angel Stadium economic impact based on faulty data; City-commissioned appraisal of of Angel Stadium to be released; No public money for new Angels ballpark: Tustin mayor; Moreno: Angels committed to Anaheim, but checking out alternatives;Angels lease negotiations hinge on value of land surrounding ballpark; Angels casually threaten move during lease negotiations