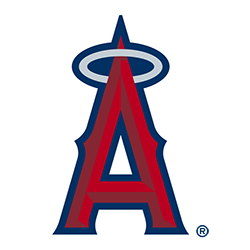 The Anaheim City Council approved an Angel Stadium lease extension with the Los Angeles Angels through 2020, giving the parties more time to discuss the team and ballpark's future. 
In October, the Angels exercised an opt-out clause in their Angel Stadium lease agreement, as they had to decide by October 16 whether to opt out or otherwise wait until the end of the 2028 season for another opportunity. Angel Stadium dates to 1966 and is currently Major League Baseball's fourth-oldest ballpark. While it did receive a renovation that was completed in 1998, the club had had discussions in recent years about either making future improvements or building a new facility.
Triggering the opt-out clause meant that the Angels were only guaranteed to play at Angel Stadium through the 2019 season, but the one-year lease extension approved on Tuesday commits the team to the ballpark through the 2020 campaign. Though a few terms did not sit well with some council members–the extension passed by a 5-2 margin–proponents of the agreement believe that it gives the city and the team more time to discuss a long-term deal that could include a new or renovated ballpark surrounded by mixed-use development. More from the Los Angeles Times:
The council on Tuesday guaranteed the Angels a home for 2020, with the city receiving nothing in return beyond goodwill — no financial consideration from the team, not even a promise to negotiate exclusively with Anaheim.
"I just think we're cowering here," [council member Denise] Barnes said.
Mayor Harry Sidhu said the city could use the additional year to negotiate a deal that integrates the Angels into a blossoming stadium district of shops, restaurants, homes and offices.
Councilwoman Lucille Kring said the city should not worry that the extra year would make it more likely that Arte Moreno would move the team. She noted Moreno had talked with several other Southern California cities in recent years, negotiating extensively with nearby Tustin.
"If they wanted to go to Tustin, they would have," said Kring, who voted with the majority. "They're not going to Tustin."
Either an Angel Stadium renovation or a new ballpark would likely have to be planned over a multiyear process, so it will take time to figure out how the Angels will settle their long-term facility plans. There are also few opportunities in California for public financing for sports facilities, but the Angels have a few advantages that come with their market, including a massive TV contract and a dedicated fan base (3-million-plus attendance in every season since 2003).
RELATED STORIES: Angels Look to Extend Angel Stadium Lease Extend Through 2020; Anaheim to Get Appraisal on Angel Stadium Site; Angels Opt Out of Angel Stadium Lease; Moreno: We're Committed to Angel Stadium; Angels Mulling Ballpark Options; Angels Continue to Voice Objections to Development; Angels Dissaprove of Proposed Development Around Ballpark; Angels New Ballpark Plan: Renovate Angel Stadium; Could development drive Angels from Anaheim?; Angels end Anaheim talks; Tustin taking up ballpark talk; Critic: Angel Stadium economic impact based on faulty data; City-commissioned appraisal of of Angel Stadium to be released; No public money for new Angels ballpark: Tustin mayor; Moreno: Angels committed to Anaheim, but checking out alternatives; Angels lease negotiations hinge on value of land surrounding ballpark; Angels casually threaten move during lease negotiations