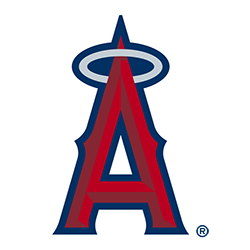 Anaheim officials are seeking an appraisal on the Angel Stadium site, a move that comes after the Los Angeles Angels informed the city that they would opt out of their lease. 
Last month, the Angels informed the City of Anaheim that they would exercise an opt out clause in their lease for Angel Stadium. The team had until had to decide by October 16 whether to opt out of the agreement, or otherwise wait until 2028 for another opportunity.
The team's long-term facility plans remain uncertain, but Anaheim is making a moving on its end to gauge the value of the ballpark's roughly 150-acre site. At its meeting last Tuesday, the Anaheim City Council voted by a 5-2 margin to get an appraisal for the Angel Stadium property. While it is unknown at this point whether the Angels will remain at Angel Stadium and plan renovations, build a new ballpark on the same property, or seek a move elsewhere, officials in favor of getting the appraisal believe that it will help the city in any case. More from the OC Register:
The last appraisal of the roughly 150-acre property was in 2014. That analysis, by El Segundo-based firm Waronzof Associates, estimated the land's value by fall 2016 would be $225 million to $245 million if the baseball stadium use continued, and $300 million to $325 million if it was made available for development; the greater amounts in each scenario were assuming the city sold the property rather than leasing it out.
That appraisal took into account that the land already is zoned and permitted for more than 5,000 residential units and 3.1 million square feet each of office and commercial uses.
Angels spokeswoman Marie Garvey declined to comment on the council's decision to seek an appraisal. She reiterated that team officials look forward to meeting with the new council to discuss the future, but added that "at the same time, we're going to explore all our options."
[Anaheim Mayor Tom] Tait, who suggested a new appraisal, said the goal is simply to get officials information that would help in negotiations, and that circumstances have changed since the previous appraisal.
The Angels will remain at Angel Stadium in 2019, so last month's decision does not affect where they will play next season. It does, however, allow the team to depart Angel Stadium after next season. Along with failed negotiations for an Angel Stadium renovation, discussions of the Angels' facility plans in the recent past had included other options in Southern California for a new ballpark. That included Tustin, where discussions over a new ballpark had been taking place until breaking down a few years ago.
Angel Stadium originally opened in 1966, and its last major renovation was completed in 1998. It is the fourth-oldest ballpark in Major League Baseball, behind only Fenway Park (1912), Wrigley Field (1914), and Dodger Stadium (1962).
RELATED STORIES: Where Will Los Angeles Angels End Up?; Angels Opt Out of Angel Stadium Lease; Moreno: We're Committed to Angel Stadium; Angels Mulling Ballpark Options; Angels Continue to Voice Objections to Development; Angels Dissaprove of Proposed Development Around Ballpark; Angels New Ballpark Plan: Renovate Angel Stadium; Could development drive Angels from Anaheim?; Angels end Anaheim talks; Tustin taking up ballpark talk; Critic: Angel Stadium economic impact based on faulty data; City-commissioned appraisal of of Angel Stadium to be released; No public money for new Angels ballpark: Tustin mayor; Moreno: Angels committed to Anaheim, but checking out alternatives;Angels lease negotiations hinge on value of land surrounding ballpark; Angels casually threaten move during lease negotiations