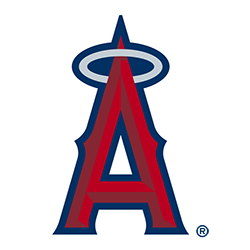 The Los Angeles Angels are set to present long-term ballpark plans to Anaheim officials next week, kicking off a negotiation process that could settle the future of Angel Stadium. 
Last fall, the Angels effectively sought to open facility discussions by opting out of their Angel Stadium lease. After recently indicating that it is completely focused on finding a solution in Anaheim, the organization is planning to present its pitch to city officials on November 15.
That news was revealed on Tuesday by Anaheim city manager Chris Zapata. The exact parameters of what the team will propose remains to be seen, but it will effectively launch a negotiation process that sees the Angels and Anaheim work to settle on long-term plans for a ballpark. More from the Los Angeles Times:
The Angels are set to unveil their pitch to city officials Nov. 15, city manager Chris Zapata said Tuesday. That would leave 32 days before the final City Council meeting of the year for the sides to negotiate a deal that could reshape Angel Stadium and the surrounding area.
"Time to play ball," Zapata said after Tuesday night's council meeting.
The Angels face a Dec. 31 deadline to opt out of their stadium lease or remain bound to it through 2029. Although they have entertained overtures from Long Beach, team spokeswoman Marie Garvey said last week that the Angels are "100% focused on Anaheim."
Said Anaheim Mayor Harry Sidhu: "We look forward to hearing from the team about their vision for the future." The city has made clear its vision: a new or renovated stadium, with an entertainment district sprouting from the stadium parking lot, in a scenario one city official has called "L.A. Live on steroids."
There are still many unknowns about how the process could play out, including whether future plans will revolve around a new ballpark or an Angel Stadium renovation. In broad terms, there have been suggestions that regardless of whether the plan is for a new ballpark or a renovation, the project would be the anchor of a larger redevelopment initiative of the 155-acre Angel Stadium site. Plenty of factors will likely be discussed as part of the negotiating process, including value of the land, how the Angels would assume control of the property for redevelopment, funding mechanism, and potential community benefits from the Angels.
Either way, expect a bold pitch from the Angels, as the organization is clearly seeking an alternative to its current facility situation. Angel Stadium is the fourth-oldest ballpark in Major League Baseball, having originally opened in 1966. It did undergo a major renovation prior to the 1998 season, but those improvements have not aged particularly well, and the Angels are looking for a long-term solution.