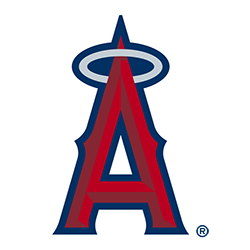 To get a better sense of how the Angel Stadium site could be developed as part of a ballpark project, the Los Angeles Angels have expanded their slate of advisers.  
Long-term facility plans for the Angels remain unsettled. Last October, the team opted out of its Angel Stadium lease, as the club had to decide by October 16 whether to opt out or otherwise wait until the end of the 2028 season for another opportunity. A lease extension with the City of Anaheim that covers 2020 was later secured, providing more time for ballpark plans to be considered.
Whether the Angels will remain in Anaheim remains to be seen, and Long Beach has emerged as a potential suitor, but it is expected that any ballpark solution in Anaheim will revolve around the Angel Stadium site. The 155-acre property is a large enough to accommodate mixed-use development anchored by either a new ballpark or a renovated Angel Stadium, and the Angels are taking steps to explore potential development. It was recently revealed that the Angels have tapped the expertise of additional advisers to help them evaluate possibilities for developing the site. The Angels have not settled on staying in Anaheim but, with faced an end-of-the-year deadline to inform the city of whether or not it will remain, the organization is focusing on its options there. More from the Orange County Register:
Anaheim City Manager Chris Zapata announced the news in an update to the City Council on Tuesday, June 4
Angels President John Carpino told city officials that "Anaheim is their focus" right now, and the team has hired an architect, engineer and financial adviser to its consulting team, which is led by development firm Brooks Street, Zapata told the council, following a May 20 meeting with Carpino and other team officials.
"That's all extremely positive," Zapata told the council.
City officials have said they expect a new lease with their stadium's longtime tenants would be patterned after a 2018 deal made with the Anaheim Ducks to develop land around Honda Center. Developing some of the 155-acre Angel Stadium property could generate millions to renovate or rebuild the 53-year-old venue.
Angel Stadium dates to 1966 and is currently Major League Baseball's fourth-oldest ballpark. Although the ballpark received a renovation that was completed in 1998, it has not aged particularly well, and the club had had discussions in recent years about either making future improvements or building a new facility.
RELATED STORIES: Anaheim Unfazed by Possible Long Beach Overtures for Angels; Angels Long Beach Ballpark Project Could Top $1 Billion; Long Beach Pitches New Angels Ballpark; Firm to Appraise Angel Stadium Site; Thinking Big in Anaheim; Angel Stadium Lease Extension Approved; Angels Look to Extend Angel Stadium Lease Extend Through 2020; Anaheim to Get Appraisal on Angel Stadium Site; Angels Opt Out of Angel Stadium Lease; Moreno: We're Committed to Angel Stadium; Angels Mulling Ballpark Options; Angels Continue to Voice Objections to Development; Angels Dissaprove of Proposed Development Around Ballpark; Angels New Ballpark Plan: Renovate Angel Stadium; Could development drive Angels from Anaheim?; Angels end Anaheim talks; Tustin taking up ballpark talk; Critic: Angel Stadium economic impact based on faulty data; City-commissioned appraisal of of Angel Stadium to be released; No public money for new Angels ballpark: Tustin mayor; Moreno: Angels committed to Anaheim, but checking out alternatives; Angels lease negotiations hinge on value of land surrounding ballpark; Angels casually threaten move during lease negotiations