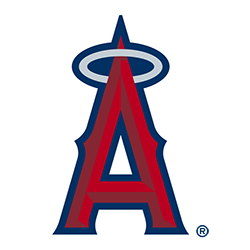 Although they have yet to begin formal negotiations with the Los Angeles Angels, Anaheim officials seem unfazed by exploration of a new ballpark for the team in Long Beach. 
The long-term facility situation for the Angels is in flux. Last fall, the team opted out of its Angel Stadium lease, as the club had to decide by October 16 whether to opt out or otherwise wait until the end of the 2028 season for another opportunity. A lease extension with the City of Anaheim that covers 2020 was later secured, providing more time for ballpark plans to be considered.
Anaheim is currently awaiting the results of an appraisal of the Angel Stadium site before undertaking serious negotiations with the Angels for a renovated or new ballpark. Meanwhile, reports earlier this week found that Long Beach officials obtained a report last fall that included financing options for a new ballpark project on the city's downtown waterfront that could cost over $1 billion. Despite that, neither the Angels nor Long Beach officials have committed to moving forward with a project, and Anaheim officials do not seem concerned about the prospect of losing the team to Long Beach. More from the Los Angeles Times:
Jose Moreno, one of two Anaheim council members to attend the rally, said his constituents have made it clear they want the Angels to stay. Moreno does not believe the team should get "any public subsidy" to do so.
He also said he does not consider Long Beach a feasible option. The Angels could play in a new or renovated stadium in Anaheim, surrounded by land already zoned for development.
In Long Beach, city officials have received a study on ways to pay for a ballpark estimated to cost more than $1 billion.
"I don't see how the political leadership of Long Beach can ask residents to mortgage their children's futures for a billion-dollar stadium," Moreno said.
Any project in Long Beach would likely take time to come together, given that it would be subject to a Coastal Commission approval process that could push construction back 12-18 months. While it is still unknown how the Angels are going to proceed with facility plans, and whether that will include a new or renovated ballpark, it seems likely that any project will be tied to surrounding development.
Angel Stadium dates to 1966 and is currently Major League Baseball's fourth-oldest ballpark. Although the ballpark received a renovation that was completed in 1998, it has not aged particularly well, and the club had had discussions in recent years about either making future improvements or building a new facility.
RELATED STORIES: Angels Long Beach Ballpark Project Could Top $1 Billion; Long Beach Pitches New Angels Ballpark; Firm to Appraise Angel Stadium Site; Thinking Big in Anaheim; Angel Stadium Lease Extension Approved; Angels Look to Extend Angel Stadium Lease Extend Through 2020; Anaheim to Get Appraisal on Angel Stadium Site; Angels Opt Out of Angel Stadium Lease; Moreno: We're Committed to Angel Stadium; Angels Mulling Ballpark Options; Angels Continue to Voice Objections to Development; Angels Dissaprove of Proposed Development Around Ballpark; Angels New Ballpark Plan: Renovate Angel Stadium; Could development drive Angels from Anaheim?; Angels end Anaheim talks; Tustin taking up ballpark talk; Critic: Angel Stadium economic impact based on faulty data; City-commissioned appraisal of of Angel Stadium to be released; No public money for new Angels ballpark: Tustin mayor; Moreno: Angels committed to Anaheim, but checking out alternatives; Angels lease negotiations hinge on value of land surrounding ballpark; Angels casually threaten move during lease negotiations