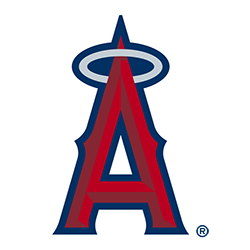 A potential new ballpark project for the Los Angeles Angels in Long Beach could top $1.1 billion, according to city documents uncovered in local news reports. 
The long-term facility situation for the Angels is in flux. Last fall, the team opted out of its Angel Stadium lease, as the club had to decide by October 16 whether to opt out or otherwise wait until the end of the 2028 season for another opportunity. A lease extension with the City of Anaheim that covers 2020 was later secured, providing more time for ballpark plans to be considered.
Long Beach officials have expressed their interest in exploring a facility plan with the Angels, with a 13-acre lot near Long Beach Arena on the city's downtown waterfront viewed as a possible site for a new ballpark. Further details on how a ballpark project in Long Beach could take shape have emerged, including an estimate from last fall that pegged the total project cost at over $1.1 billion. A report also looked at possible financing options, though it is worth noting that neither the Angels nor city officials have committed to moving forward with a plan. More from the Los Angeles Times:
Even if the Angels agreed to move to Long Beach this year, a new ballpark probably wouldn't open there before the 2025 season, based on a projected timeline included in a city document. The city released more than 500 pages of records in response to public records requests filed by The Times and other news organizations.
The city last October estimated the cost of a stadium at $900 million, not including more than $200 million in financing costs, and an additional $105 million to put up a parking garage with 3,500 spaces. The city's plan relies heavily on parking in existing structures within walking distance of the proposed ballpark, with consideration of shuttles from remote lots as far as seven miles away.
The menu of financing options presented to the city included several that would require voter approval, which could be challenging to secure. In 2016, Long Beach voters approved raising the sales tax to 10.25%. Only one city in California — Santa Fe Springs — has a higher tax rate. (The rate in Anaheim is 7.75%.)
The report also suggested the city could use revenues from naming rights, concessions and sponsorships. In most cases, that revenue belongs to the team. A likelier scenario: Tax generated from the ballpark and surrounding development would be diverted to help pay for the project, rather than made available for other city uses.
There has been little word in recent months about how ballpark discussions for the Angels could proceed. As part of their due diligence process, Anaheim officials voted in February to hire a firm to appraise the Angel Stadium site and are currently awaiting the results of that appraisal.
Angel Stadium dates to 1966 and is currently Major League Baseball's fourth-oldest ballpark. While the ballpark received a renovation that was completed in 1998, the club had had discussions in recent years about either making future improvements or building a new facility.
RELATED STORIES: Long Beach Pitches New Angels Ballpark; Firm to Appraise Angel Stadium Site; Thinking Big in Anaheim; Angel Stadium Lease Extension Approved; Angels Look to Extend Angel Stadium Lease Extend Through 2020; Anaheim to Get Appraisal on Angel Stadium Site; Angels Opt Out of Angel Stadium Lease; Moreno: We're Committed to Angel Stadium; Angels Mulling Ballpark Options; Angels Continue to Voice Objections to Development; Angels Dissaprove of Proposed Development Around Ballpark; Angels New Ballpark Plan: Renovate Angel Stadium; Could development drive Angels from Anaheim?; Angels end Anaheim talks; Tustin taking up ballpark talk; Critic: Angel Stadium economic impact based on faulty data; City-commissioned appraisal of of Angel Stadium to be released; No public money for new Angels ballpark: Tustin mayor; Moreno: Angels committed to Anaheim, but checking out alternatives; Angels lease negotiations hinge on value of land surrounding ballpark; Angels casually threaten move during lease negotiations