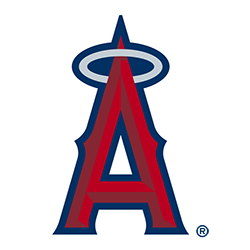 Long Beach officials have reached out to the Los Angeles Angels about a potential new ballpark there, floating a downtown waterfront lot as an option. 
Discussions over a new or renovated ballpark for the Angels have picked up in recent months. In October, the Angels announced that they were opting out of their lease for Anaheim's Angel Stadium, as the club had to decide by October 16 whether to opt out or otherwise wait until the end of the 2028 season for another opportunity. The club later secured a lease extension with the City of Anaheim that covers 2020 and gives the two sides more time to discuss a renovation of Angel Stadium or a new ballpark, but interest in the Angels does not appear to be limited to their current locale.
In Long Beach, a potential ballpark site could be an approximately 13-acre lot near Long Beach Arena and Performing Arts Center on the city's downtown waterfront. Many particulars about how a plan in Long Beach would be proposed, including the cost and funding mechanism, remain unknown, so the idea would appear to be very preliminary. City officials, however, confirm that they have reached out to the Angels as they consider their long-term options for the site. More from Long Beach Post:
Those familiar with the talks said the stadium would potentially be constructed on a roughly 13-acre lot southeast of the Long Beach Arena and Performing Arts Center. The "elephant lot"—so-named for its days hosting the Ringling Bros. Circus—is among the largest undeveloped parcels of land in Downtown Long Beach.
"We are in the early stages of our due diligence and are exploring a variety of options for this property," Mayor Robert Garcia confirmed in a statement Monday evening. "We have approached the Angels to express our interest and discuss the possibilities of this opportunity."
Angels President John Carpino sent a statement on the possible move late Monday night: "As we have stated from the beginning, we must explore all our options to secure a long-term future for the Angels and provide fans with a high quality experience in a renovated or new ballpark."
The Angels will have to take their time to sort out their long-term facility plans, regardless of whether they renovate or replace Angel Stadium, and they will continue discussions with Anaheim. Interest from Long Beach indicates that a market other than Anaheim in the Greater Los Angeles area is at least willing to consider possibilities for the Angels, but whether a feasible plan could emerge there remains to be seen.
Angel Stadium dates to 1966 and is currently Major League Baseball's fourth-oldest ballpark. While the ballpark received a renovation that was completed in 1998, the club had had discussions in recent years about either making future improvements or building a new facility.
RELATED STORIES: Firm to Appraise Angel Stadium Site; Thinking Big in Anaheim; Angel Stadium Lease Extension Approved; Angels Look to Extend Angel Stadium Lease Extend Through 2020; Anaheim to Get Appraisal on Angel Stadium Site; Angels Opt Out of Angel Stadium Lease; Moreno: We're Committed to Angel Stadium; Angels Mulling Ballpark Options; Angels Continue to Voice Objections to Development; Angels Dissaprove of Proposed Development Around Ballpark; Angels New Ballpark Plan: Renovate Angel Stadium; Could development drive Angels from Anaheim?; Angels end Anaheim talks; Tustin taking up ballpark talk; Critic: Angel Stadium economic impact based on faulty data; City-commissioned appraisal of of Angel Stadium to be released; No public money for new Angels ballpark: Tustin mayor; Moreno: Angels committed to Anaheim, but checking out alternatives; Angels lease negotiations hinge on value of land surrounding ballpark; Angels casually threaten move during lease negotiations