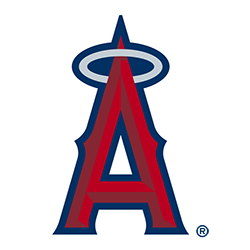 An Anaheim City Councilman is calling for a 30-day review of any proposed agreement with the Los Angeles Angels, coming as the two sides prepare to sort out the team's future.

Currently there are some unresolved questions surrounding the Angels' future, as they effectively sought to open long-term facility talks by opting out of their lease to Anaheim's Angel Stadium last fall. No firm proposal has surfaced to date, but the Angels and the city are expected to discuss a long-term plan that could involve either a new or renovated ballpark at the Angel Stadium site that serves as an anchor for surrounding development.
If/when a plan does surface, Anaheim city councilman Jose Moreno wants 30 days for the council and the public to review the deal, and it is expected that he will ask the rest of the council to back that guideline during Tuesday's meeting. For their part, the Angels say that they will follow any review period put into place by the city. More from the Los Angeles Times:
"I'm sure that, when the Angel negotiators and our city negotiators come to an agreement, they're not going to force [Angels owner] Arte Moreno to say yes or no within two or three days," said Moreno, who is not related to the owner.
The 30-day window would mitigate one of the factors that ultimately torpedoed a 2013 deal between the city and the Angels.
The framework of the deal, negotiated by city staff and advisers, was disclosed publicly on a Friday and scheduled for a City Council vote the following Tuesday. Tom Tait, then the city's mayor, objected on two counts: He was horrified at the terms of the agreement, and he was outraged that the public and the City Council would be limited to four days to review a deal that could have tied up city land for as long as 66 years.
"No one is looking to go back to 2013," city spokesman Mike Lyster said Monday. "We are committed to a public process, with plenty of chances for public input."
Angels spokeswoman Marie Garvey said the team would abide by whatever review period the city wished.
Anaheim officials indicated earlier this month that they expect the Angels to submit a lease proposal by October. Angel Stadium is currently the fourth-oldest facility in Major League Baseball, having first opened in 1966. While the ballpark received a renovation that was completed in 1998, it has not aged particularly well, and the club had had discussions in recent years about either making future improvements or building a new facility.
RELATED STORIES: Angels Will Not Restore Anaheim to Team Name; Anaheim Seeks Angels Lease Proposal by October; Los Angeles Angels Bolster Development Team; Anaheim Unfazed by Possible Long Beach Overtures for Angels; Angels Long Beach Ballpark Project Could Top $1 Billion; Long Beach Pitches New Angels Ballpark; Firm to Appraise Angel Stadium Site; Thinking Big in Anaheim; Angel Stadium Lease Extension Approved; Angels Look to Extend Angel Stadium Lease Extend Through 2020; Anaheim to Get Appraisal on Angel Stadium Site; Angels Opt Out of Angel Stadium Lease; Moreno: We're Committed to Angel Stadium; Angels Mulling Ballpark Options; Angels Continue to Voice Objections to Development; Angels Dissaprove of Proposed Development Around Ballpark; Angels New Ballpark Plan: Renovate Angel Stadium; Could development drive Angels from Anaheim?; Angels end Anaheim talks; Tustin taking up ballpark talk; Critic: Angel Stadium economic impact based on faulty data; City-commissioned appraisal of of Angel Stadium to be released; No public money for new Angels ballpark: Tustin mayor; Moreno: Angels committed to Anaheim, but checking out alternatives; Angels lease negotiations hinge on value of land surrounding ballpark; Angels casually threaten move during lease negotiations