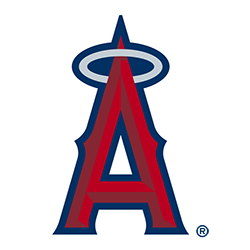 Anaheim officials are hoping to see a long-term lease proposal from the Los Angeles Angels by October, a timeline that the organization is confident it can reach.

There continues to be consideration over the future of the Angels, who effectively sought to open long-term facility talks by opting out of their lease to Anaheim's Angel Stadium last fall. When it comes to discussions with Anaheim, a long-term ballpark plan there could involve a renovated Angel Stadium or a new ballpark built on the surrounding site, with ancillary mixed-use development expected to be a big part of the equation in either scenario.
Exactly what the Angels and Anaheim officials will discuss remains unknown, but city manager Chris Zapata told city council members on Tuesday that the city expects a long-term lease proposal from the team within the next 60 days. A spokeswoman for the Angels said that the club believes that is a realistic expectation, and noted the city and the Angels are working toward a decision by the end of the year. More from the OC Register:
Angels spokeswoman Marie Garvey said Zapata's two-month time frame is realistic, and now that the city has a new stadium property appraisal in hand, they can begin talks in earnest. (The appraisal, which city officials say is an incomplete draft, has not been made public.)
If city leaders want to talk publicly about their expectations from a deal, that's within their purview, Garvey said.
"Both the city and the Angels are driving toward a decision by the end of the year," she said. "We're committed to a transparent process once we have something to discuss."
Angel Stadium is currently the fourth-oldest facility in Major League Baseball, having first opened in 1966. While the ballpark received a renovation that was completed in 1998, it has not aged particularly well, and the club had had discussions in recent years about either making future improvements or building a new facility.
RELATED STORIES: Los Angeles Angels Bolster Development Team; Anaheim Unfazed by Possible Long Beach Overtures for Angels; Angels Long Beach Ballpark Project Could Top $1 Billion; Long Beach Pitches New Angels Ballpark; Firm to Appraise Angel Stadium Site; Thinking Big in Anaheim; Angel Stadium Lease Extension Approved; Angels Look to Extend Angel Stadium Lease Extend Through 2020; Anaheim to Get Appraisal on Angel Stadium Site; Angels Opt Out of Angel Stadium Lease; Moreno: We're Committed to Angel Stadium; Angels Mulling Ballpark Options; Angels Continue to Voice Objections to Development; Angels Dissaprove of Proposed Development Around Ballpark; Angels New Ballpark Plan: Renovate Angel Stadium; Could development drive Angels from Anaheim?; Angels end Anaheim talks; Tustin taking up ballpark talk; Critic: Angel Stadium economic impact based on faulty data; City-commissioned appraisal of of Angel Stadium to be released; No public money for new Angels ballpark: Tustin mayor; Moreno: Angels committed to Anaheim, but checking out alternatives; Angels lease negotiations hinge on value of land surrounding ballpark; Angels casually threaten move during lease negotiations