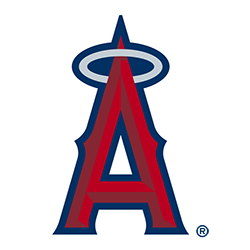 The Los Angeles Angels would remain in Anaheim through 2050, while Angel Stadium and surrounding land is sold to a group that includes team owner Arte Moreno, according to a proposed outline of an agreement between the team and the city.
Last fall, the Angels effectively sought to open facility discussions by opting out of their Angel Stadium lease. The organization has participated in meetings with city officials in recent weeks to talk about its long-term facility plan, resulting in the two sides reaching an understanding on the broad strokes of an agreement.
Under the terms of the proposed agreement, the private partnership SRB Management (made up of team owner Arte Moreno and as-yet unannounced investors) would purchase 153 acres–including Angel Stadium and the surrounding parking lots–from the city for $325 million. Private financing would used to cover new parking at the site, along with any ballpark construction and new mixed-use development. In exchange, the Angels would agree to remain in Anaheim through at least 2050, with options potentially extending that arrangement another 15 years. Community benefits (again, yet to be defined) would also be part of any final agreement, with housing and parkland beyond what is required of new developments potentially part of that package.
The proposal still is subject to final approval from the Anaheim City Council, which is expected to conduct multiple votes related to the project–including a decision on the land sale later this month, before weighing in on a development agreement and community benefits package next spring. Additionally, any plans for new development would be subject to city approval as they take shape.
Left unaddressed for now is the future of Angel Stadium itself. The Angels have not made a final determination on whether to renovate Angel Stadium or build a new ballpark, and are currently working HKS Architects to explore potential solutions. More from the OC Register:
The draft agreement also is expected to provide other specified community benefits, but those details are still being worked out, city spokesman Mike Lyster said.
The council is expected to vote on the land sale portion of the deal at a special meeting Dec. 20, with a development agreement and community benefit provisions to follow in the spring. The purchaser, SRB Management LLC (which includes Moreno and other undisclosed partners), would need city approval of development plans for the property – those are expected to emerge in the next few years.
Angels officials are still considering whether to renovate the stadium or build a new one, team spokeswoman Marie Garvey said. They've hired HKS Architects – which designed Minneapolis's recently opened NFL stadium and is working on a new ballpark for the Texas Rangers – to explore their options.
"We appreciate the mayor's leadership in working to keep the Angels here in Anaheim, which has been our home for over 50 years," Moreno said in a statement. "Today is the first step in enabling us to invest in our future by building a winning team and delivering a high-quality fan experience."
According to a press release issued by the city Wednesday, the proposed deal "includes a potential adjustment to the final cash payment for land and the stadium. The adjustment would reflect fair market value impact for affordable housing, added parks and public spaces and a workforce agreement if requested by the city and included in community benefits."
"After years of uncertainty, we have a path forward for baseball in Anaheim," Anaheim Mayor Harry Sidhu said in a press statement. "This proposal reflects what we've heard from our community by keeping the Angels in Anaheim, bringing money for our neighborhoods and the prospect of more affordable housing, parks and jobs for Anaheim."
The proposal reflects what had been expected as part of any discussion for the team to remain Anaheim, as it would help facilitate mixed-use development surrounding a new or renovated ballpark at the Angel Stadium site. Angel Stadium is the fourth-oldest ballpark in Major League Baseball, having originally opened in 1966. It did undergo a major renovation prior to the 1998 season, but those improvements have not aged particularly well, and the Angels have been looking for a long-term solution that would involve an upgraded or replaced ballpark.