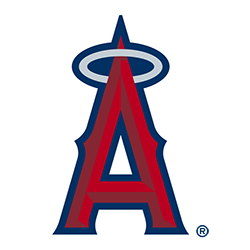 The Los Angeles Angels and City of Anaheim continue discussions about the team's proposal for a long-term ballpark plan, with the two sides to meet again Friday. 
Last fall, the Angels effectively sought to open facility discussions by opting out of their Angel Stadium lease. After recently indicating that it is completely focused on finding a solution in Anaheim, the organization presented its pitch to Anaheim officials last Friday.
Exactly what the team proposed has not been disclosed publicly, but Anaheim issued a press release last Friday acknowledging that an initial discussion on the proposal took place and that "the city and the Angels expect to continue talking and working toward progress by year's end." Within that same press release, Anaheim mayor Harry Sidhu, who is representing the Anaheim City Council on the city's negotiating team, characterized the discussions as positive. "The talks were productive and encouraging," he said. "Both sides have spent much of 2019 preparing to sit down together, and that showed at this meeting. While we still have work ahead of us, this meeting was positive for baseball in Anaheim and for our residents."
There will be further discussions, as representatives from both sides are expected to meet on Friday. More from Voice of OC.
It has been expected that any long-term facility plan, regardless of whether it is an Angel Stadium renovation or a new ballpark, will anchor redevelopment of the 155-acre Angel Stadium site. Plenty of factors would likely be considered in a negotiating process involving the site, including value of the land, how the Angels would assume control of the property for redevelopment, funding mechanism, and potential community benefits from the Angels
Either way, expect a bold pitch from the Angels, as the organization is clearly seeking an alternative to its current facility situation. Angel Stadium is the fourth-oldest ballpark in Major League Baseball, having originally opened in 1966. It did undergo a major renovation prior to the 1998 season, but those improvements have not aged particularly well, and the Angels are looking for a long-term solution.