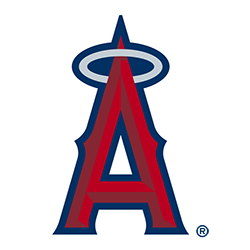 Los Angeles Angels owner Arte Moreno says a decision has not been made on renovating or replacing Angel Stadium, as the team continues to explore its long-term options.
In December, the Anaheim City Council approved the broad outlines of a deal to sell 153 acres–including Angel Stadium and its surrounding parking lots, as well as the City National Grove of Anaheim theater–to SRB Management Co. LLC, an entity affiliated with Moreno. The sale price is proposed at $325 million, though the final cost will be determined after factors like community benefits, a workforce agreement, affordable housing and a specific commitment to the Angels staying in Anaheim are negotiated in early 2020. Additionally, the Angels would agree to remain in Anaheim through 2050 (with five five-year options), playing at either a new or renovated ballpark that would anchor new development on the site.
Prior to December's city council vote, the Angels indicated that they had not decided whether their facility plan would call for an Angel Stadium renovation or a new ballpark. That is still the case, as Moreno said recently that a decision has not been made. More from the Los Angeles Times:
In his first public comments on the stadium deal approved by the Anaheim City Council in December, Angels owner Arte Moreno said he has not decided whether he would replace Angel Stadium or renovate it….
Moreno said the Angels would play in their current stadium for at least the next three to five years, the time frame he estimated would be needed to build a new stadium elsewhere in the parking lot. In the meantime, as the team studies whether to opt for a new or renovated stadium, he said he would continue to invest in Angel Stadium for cleanliness, safety and fan experience.
"A lot of people are looking at bigger, more fun gathering areas, so we look at that," he said.
Within the next four months, Moreno said he expects to deliver a development plan, "which will give us a macro look of what we, in a perfect world, would like to build over the next 20 or 30 years."
As noted, the Angels stated in December that they had not determined whether to renovate or replace Angel Stadium, and said that they were working with HKS Architects to explore potential solutions. Expect any facility plan to be elaborate in scope, as the Angels will either look to replace or drastically overhaul a ballpark that will likely require major upgrades if it is to continue hosting the team for the next several decades. Angel Stadium is currently the fourth-oldest ballpark in Major League Baseball, having originally opened in 1966 and receiving its most recent renovation in 1998.
RELATED STORIES: Group Threatening Lawsuit Over Angel Stadium Sale; Anaheim Approves Angel Stadium Sale; Angels Look to Tap Into Ballpark Development Plan; Details Emerge on Proposed Angel Stadium Land Sale; Proposal Calls for Angels to Remain in Anaheim Through 2050; Anaheim Mayor: Discussions with Angels Positive; Angels, Anaheim Continuing Ballpark Discussions; Los Angeles Angels to Unveil Ballpark Plan Next Week; Angels Focused on Anaheim in Ballpark Discussions; Angels, Anaheim Poised to Accelerate Ballpark Discussions; Anaheim Councilman Seeks Review on Potential Angels Agreement; Angels Will Not Restore Anaheim to Team Name; Anaheim Seeks Angels Lease Proposal by October; Los Angeles Angels Bolster Development Team; Anaheim Unfazed by Possible Long Beach Overtures for Angels; Angels Long Beach Ballpark Project Could Top $1 Billion; Long Beach Pitches New Angels Ballpark; Firm to Appraise Angel Stadium Site; Thinking Big in Anaheim; Angel Stadium Lease Extension Approved; Angels Look to Extend Angel Stadium Lease Extend Through 2020; Anaheim to Get Appraisal on Angel Stadium Site; Angels Opt Out of Angel Stadium Lease; Moreno: We're Committed to Angel Stadium