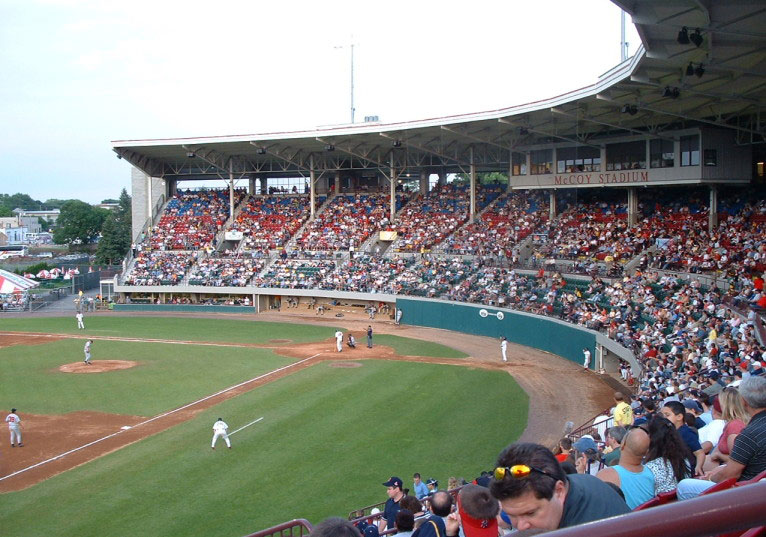 Pawtucket and Rhode Island officials could leave McCoy Stadium operational after the Pawtucket Red Sox (Class AAA; International League) depart, as a new request for proposal seeks sports and event-related pitches.

The PawSox will spend the next two seasons at McCoy Stadium before relocating to a new Worcester, MA ballpark in 2021. Faced with a major decision on how to handle the aging McCoy Stadium's post-PawSox future, local and state officials are opening the door for proposals to operate the facility.
An RFP issued on behalf of the city on Tuesday outlines some possibilities for prospective operators, placing a particular emphasis on sports and events at the facility. That includes possible uses as a professional sports venue, with a particular encouragement for proposals to include partnerships that could lead to multiple types of events at McCoy Stadium–including concerts. Responses are due later this month. More from the Providence Journal:
On behalf of the city, the state Commerce Corporation on Tuesday morning went out to bid for "individuals, firms and/or organizations who are interested in using, redeveloping and operating McCoy Stadium."
The solicitation gives a "strong preference for a professional sports tenant" and "seeks proposals from a professional sports team or operator of a sport team(s) or a concert entertainment operator…. Respondents are encouraged to form partnerships in order to provide more than one form of entertainment."
While filling the 29-acre, city-owned stadium property is the main focus of the request for bids, it allows interested parties to pitch ideas for "redeveloping sites in the City's Downtown Redevelopment Area for ancillary or sports-related uses." That includes several pieces of real estate the city has been trying to redevelop, including the Apex department store site where the city had hoped to build a new PawSox stadium before the team, frustrated by long and fruitless negotiations with state officials, decided to move to Massachusetts.
Submissions are due April 25.
The RFP is broad enough that a sport or sports other than baseball could fill McCoy Stadium after 2020, but there will surely be speculation about whether the ballpark has a future in professional baseball. If putting another minor-league team at McCoy Stadium is an option officials want to explore, then it will require consideration of how to maintain the facility for whatever level it attracts, along with an operator willing to commit to the facility. We continue to hear about efforts to bring a Short Season A team to the venerable facility, which would make for an interesting facilities challenge–McCoy Stadium is far too large in its current form for Short Season A ball–but in theory the ballpark could be downsized.
McCoy Stadium originally opened in 1942–making it the oldest active ballpark in Triple-A baseball–and received its last significant renovation in 1999.
RELATED STORIES: Raimondo: I'm Working to Lure New McCoy Stadium Tenant; Funds Pitched for McCoy Stadium Repairs, Study; No Decisions on McCoy Stadium's Future; Future of McCoy Stadium Still in Play; Poll: Most RI Voters Support Decision to Not Increase PawSox Ballpark Offer; The Collapse of the Pawtucket Ballpark Deal; Is NY-Penn League a Fit For McCoy Stadium?; It's Official: PawSox to Worcester, Polar Park in 2021; Report: PawSox Set for Worcester Move