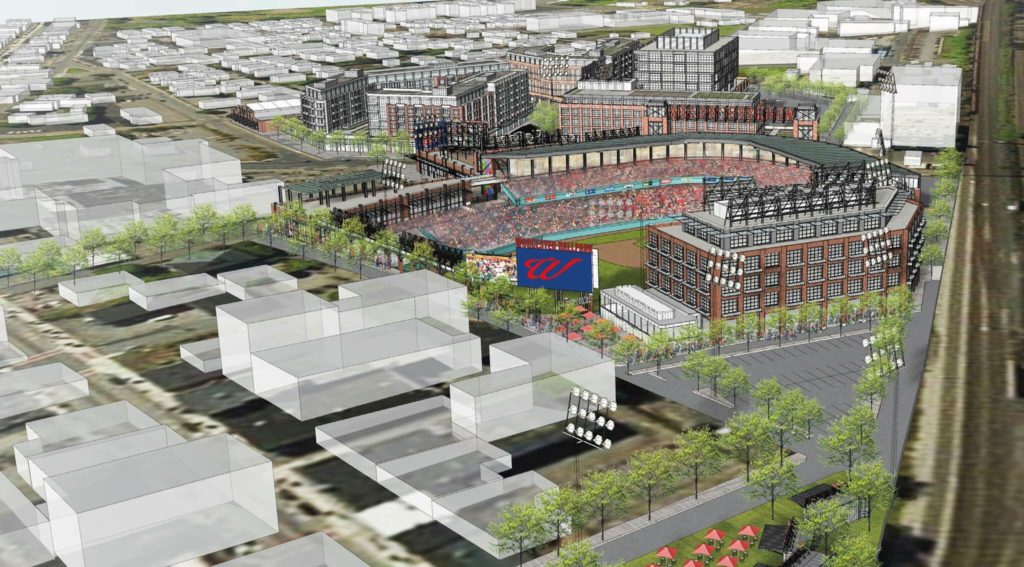 Wyman-Gordon Company has sold an 18-acre site near Worcester, MA's Kelley Square, with the site to be redeveloped into Polar Park and surrounding amenities. Opening in 2021 for the relocating Pawtucket Red Sox (Class AAA; International League), Polar Park will anchor a larger development initiative. 
The property was sold to Boston-based Madison Downtown Holdings LLC., which plans to redevelop the former industrial site. The project includes plans for a new apartment building, two hotels, retail space, restaurants, and the new ballpark.
"We're thrilled to officially close the sale and help this exciting revitalization project move forward," said Ronald Brooks, Manager of Property Services & Security at Wyman-Gordon Company. "Wyman-Gordon has a rich history in Worcester, dating back to the 1800s, and it will be gratifying to see our property be reborn into a new centerpiece of the community. We're confident this transaction will result in positive economic impact on the area for generations to come."
Madison Downtown Holdings signed the original purchase agreement in May of 2018. Prior to that, Wyman-Gordon Co. had readied the site with the demolition of former factory buildings, ground leveling and cleanup to prepare for a potential buyer. The ownership transfer became official on March 29, 2019.
Polar Park is expected to cost $86-$90 million, and is envisioned as the anchor of an 18-acre, $240-million redevelopment initiative. The funding formula for the ballpark calls for the City of Worcester to borrow $100.8 million ($70.6 million in general obligations bonds, $30.2 in bonds backed by team rent payments) to cover construction costs and PawSox owners paying $6 million toward construction. Rent payments are pegged at a little over a million dollars annually, for a total of $30.2 million over 30 years. Construction is slated to begin this summer and lead to a 2021 opening, while the PawSox will spend the 2019 and 2020 seasons at Pawtucket's McCoy Stadium.
RELATED STORIES: Gilbane-Hunt Lands Worcester Ballpark Construction Manager Contract; Challenge For New Worcester Ballpark: Neighborhood Integration; PawSox Plan Ballpark The Fits Worcester; Authority Pitches Expansion of Worcester Revitalization Area; DAIQ Tabbed for Worcester Ballpark Design; Worcester Explores Construction Manager at Risk Method for Ballpark; PawSox Seek Ideas on New Worcester Name; DAIQ Ranked First for Worcester Ballpark Design; Worcester Ballpark Financing Plan Approved; Worcester Ballpark Bonds Pitched; Worcester Considers Ballpark Design Firms; Skanska to Serve as Project Manager for Worcester Ballpark; Seven Firms Bid for Worcester Ballpark Design Contract; Worcester Approves Ballpark Financing