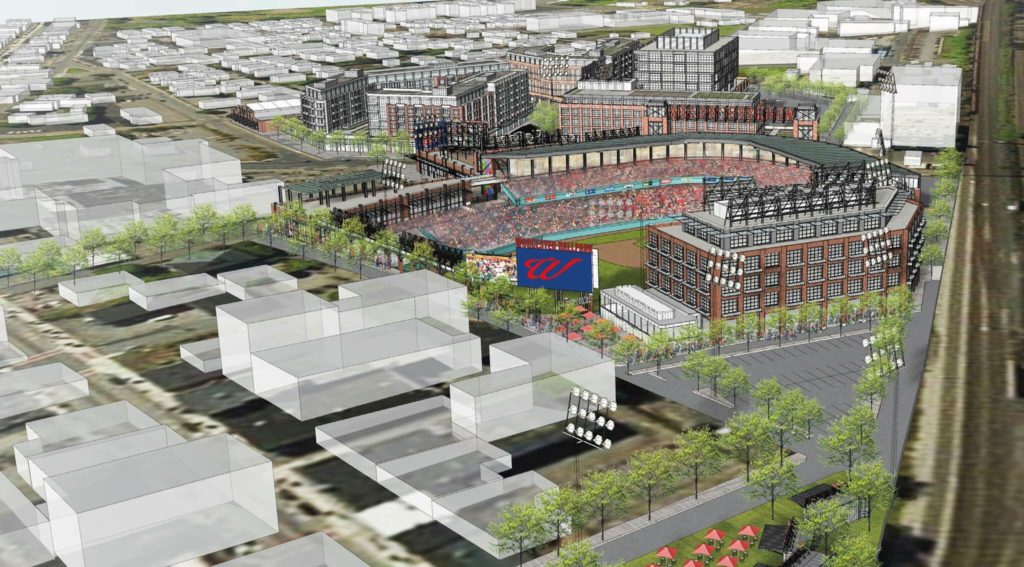 As they prepare to relocate in 2021, the Pawtucket Red Sox (Class AAA; International League) are seeking ideas for a new name that would take effect with their move to Worcester, MA. 
It was announced in August of this year that the PawSox would relocate from Pawtucket, RI to Worcester, MA. In Worcester, the team will play at a new ballpark– Polar Park–that is slated to serve as the centerpiece of an 18-acre, 650,000-square-foot mixed-use development in the city's Kelley Square/Canal District area.
Since the announcement of its relocation, it has been common to see the moniker Worcester Red Sox (often shortened to WooSox) referred to as a future name for the team. However, that is not necessarily the identity that will be used, as the team has announced that it is seeking suggestions for a name that will take effect once it arrives in Worcester. More from Turnto10.com:
According to a release by club President Charles Steinberg, the nickname "WooSox" gets as much detractors as it does supporters.
"We have heard from those who would like to call the team the WooSox, and we have heard impassioned pleas from others to not call them the WooSox," said Steinberg in a release.
So, he is leaving it up to the fans in New England to come up with a moniker.
Those who would like to submit suggestions could fill out a paper ballot and stuff it into boxes the club has in Worcester, or by going to PolarPark.com.
The club began accepting ideas for new names on Monday, November 5, and will take submissions through Monday, November 26. More information on the submission process can be found here.
Construction on the new Worcester ballpark is slated to begin next July, and conclude in time for the 2021 season. The PawSox will play the 2019 and 2020 seasons at Pawtucket's McCoy Stadium.
RELATED STORIES: DAIQ Ranked First for Worcester Ballpark Design; Worcester Ballpark Financing Plan Approved; Worcester Ballpark Bonds Pitched; Worcester Considers Ballpark Design Firms; Skanska to Serve as Project Manager for Worcester Ballpark; Seven Firms Bid for Worcester Ballpark Design Contract; Worcester Approves Ballpark Financing; Poll: Most RI Voters Support Decision to Not Increase PawSox Ballpark Offer; Worcester Moves Forward on New Ballpark Deal; Janet Marie Smith Brings Experience to Worcester; The Collapse of the Pawtucket Ballpark Deal; Is NY-Penn League a Fit For McCoy Stadium?; Ballpark Borrowing Not Expected to Hurt Worcester's Bond Rating; Worcester Ballpark Plan Clears Committee; Businesses Anticipate Proposed Worcester Ballpark; Worcester City Council to Review Ballpark Deal; With PawSox Eyeing Move, McCoy Stadium Faces Uncertain Future; Worcester Looks to Assemble "Ballpark Delivery Team"; It's Official: PawSox to Worcester, Polar Park in 2021; Report: PawSox Set for Worcester Move; Could Fitton Field Temporarily Host PawSox?; Would Spinners be Affected by PawSox Move to Worcester?; PawSox Still Ironing Out Pawtucket Ballpark Plans With City; RI Govenor Signs PawSox Ballpark Bill; Team Still Noncommittal; RI General Treasurer Releases Revised PawSox Ballpark Cost; Could Worcester Land PawSox?