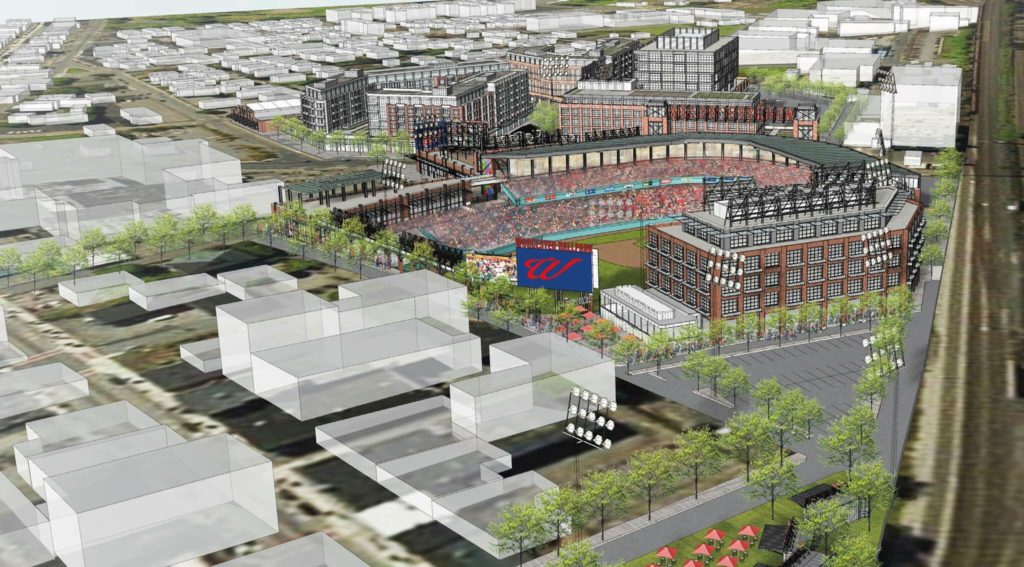 Investors are being pitched on a new Worcester, MA ballpark, as the city is preparing its first taxable bond offering for the future home of the Pawtucket Red Sox (Class AAA; International League).  
Worcester has been preparing to price a taxable bond offering on October 31 for financing the new ballpark, which is tentatively named Polar Park. In order to fund the $86-to-$90 million ballpark, the city of Worcester will borrow $100.8 million ($70.6 million in general obligations bonds, $30.2 in bonds backed by team rent payments) to cover construction costs, with the PawSox owners paying $6 million toward construction. The ballpark will serve as the centerpiece of a 650,000-square-foot mixed-use development in the surrounding area, with increased tax revenues expected to help cover the ballpark's cost.
The city is slated to roll out a series of bond offerings related to the project, starting with a first phase that it hopes will raise about $30 million. This was addressed recently at a Worcester Regional Chamber of Commerce event by PawSox president Dr. Charles Steinberg, who noted the opportunity that the upcoming sale of municipal bonds would present to investors. More from the Telegram & Gazette:
When Charles Steinberg, president of the Pawtucket Red Sox, took the stage at Mechanics Hall recently for a chamber of commerce event, it was, ostensibly, to make introductions.
But as Dr. Steinberg, a dentist by training, plugged the minor league baseball team's plan to relocate to Worcester, he took a moment to mention something else: the pending sale of municipal bonds to help finance construction of a new ballpark for the team.
"We invite you, if that's your area of interest, to invest in Worcester," he said.
That day is coming soon. The city of Worcester is planning to price a taxable bond offering on Oct. 31, according to Thomas F. Zidelis, the city's chief financial officer. Although some details about the offering are still preliminary, the city is seeking to raise about $30 million from the sale.
The city is hoping to pay off the ballpark through a variety of sources. Rent payments from the team are pegged at a little over a million dollars annually, for a total of $30.2 million over 30 years. In addition, Worcester officials say increased tax payments generated from the project, including additional development, will cover the difference (a District Improvement Financing area — the Massachusetts equivalent of tax-increment financing — will be set up).
Currently the new ballpark is slated to open in 2021, with the PawSox expected to play the 2019 and 2020 seasons at Pawtucket's McCoy Stadium. Worcester's Polar Beverages will serve as the ballpark's naming-rights partner.
RELATED STORIES: PawSox, Assumption College Announce Partnership; Worcester Ballpark Bonds Earn High Quality Rating; Worcester Considers Ballpark Design Firms; Skanska to Serve as Project Manager for Worcester Ballpark; Seven Firms Bid for Worcester Ballpark Design Contract; Worcester Approves Ballpark Financing; Poll: Most RI Voters Support Decision to Not Increase PawSox Ballpark Offer; Worcester Moves Forward on New Ballpark Deal; Janet Marie Smith Brings Experience to Worcester; The Collapse of the Pawtucket Ballpark Deal; Is NY-Penn League a Fit For McCoy Stadium?; Ballpark Borrowing Not Expected to Hurt Worcester's Bond Rating; Worcester Ballpark Plan Clears Committee; Businesses Anticipate Proposed Worcester Ballpark; Worcester City Council to Review Ballpark Deal; With PawSox Eyeing Move, McCoy Stadium Faces Uncertain Future; Worcester Looks to Assemble "Ballpark Delivery Team"; It's Official: PawSox to Worcester, Polar Park in 2021; Report: PawSox Set for Worcester Move; Could Fitton Field Temporarily Host PawSox?; Would Spinners be Affected by PawSox Move to Worcester?; PawSox Still Ironing Out Pawtucket Ballpark Plans With City; RI Govenor Signs PawSox Ballpark Bill; Team Still Noncommittal; RI General Treasurer Releases Revised PawSox Ballpark Cost; Could Worcester Land PawSox?