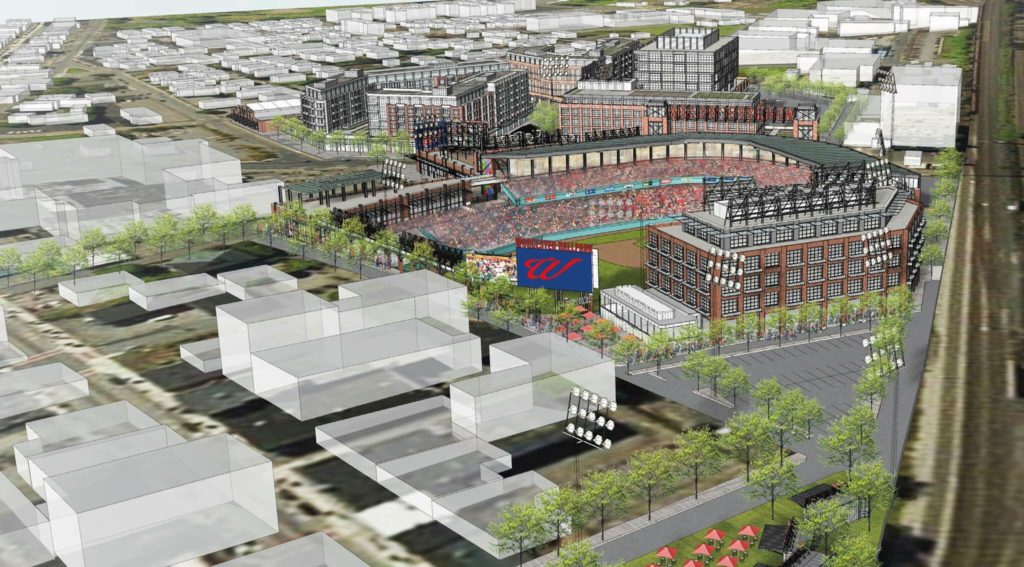 Ahead of the team's upcoming move to Worcester, MA, the Pawtucket Red Sox (Class AAA; International League) and Worcester's Assumption College are announcing a new partnership. The team is set to move into a new Worcester ballpark, tentatively named Polar Park, in time for the 2021 season. 
Assumption College will be the Worcester Red Sox's exclusive higher education sponsor and one of the team's 21 founding partners. Through this partnership, Assumption students will benefit from guaranteed internships and scholarships as the College enhances its commitment to the redevelopment and revitalization of Worcester.
"This partnership has the potential to transform the way in which institutions of higher learning across the country interact with and collaborate with professional sports organizations, in particular minor league baseball," said Assumption College President Francesco C. Cesareo, Ph.D. "Through this partnership, the Worcester Red Sox will benefit from utilizing the intellectual capital of Assumption students who will be provided guaranteed access to internships to complement our many academic programs. In addition, Students from the city with financial need will also benefit from co-branded scholarships that will be matched by Assumption."
"Today I am proud to announce that we are all Hounds," said Larry Lucchino, chairman and co-owner of the Pawtucket (soon to be Worcester) Red Sox. "The partnership that President Cesareo talked about is something that is very unique in baseball. It is a multidimensional educational partnership. When I was an undergraduate at Princeton, there was a slogan, 'education through athletics.' I think what we are doing here is extending the concept of education through professional athletics by opening our doors to you and your doors to us so that we can work together to expand the educational experiences of those who are fortunate enough to call Assumption their home."
"Assumption College has been an enthusiastic supporter of our new ballpark from the start," said Club President Dr. Charles A. Steinberg.  "We look forward to a partnership that rewards their faith in us, and that rewards their students handsomely."
Through this strategic partnership with the Worcester Red Sox, Polar Park will become a classroom for Assumption students. They will be provided guaranteed access to internships that will complement the College's academic programs in business studies, data analytics, human services and rehabilitation studies, the communications track in English, and many more. The partnership will also expand students' access to higher education through in the form of scholarships from the Worcester Red Sox that will be matched by Assumption.
With this first-of-its-kind partnership—one that has the potential to become a model for other minor league baseball teams to emulate–Assumption College will have a very tangible and highly visible presence in downtown to create innovative community learning programming in conjunction with the Worcester Red Sox and the city of Worcester.
The ballpark and team will become an extension of the College's footprint and influence as it introduces the Assumption educational enterprise to downtown Worcester by utilizing the academic assets of Assumption to provide unique learning opportunities to players, students and residents of the greater Worcester area. The College will offer after-school programs as well as English as a Second Language courses.
"This partnership allows Assumption an opportunity to make a difference in the city and in the lives of its citizens," added President Cesareo. "Assumption today is contributing to the on-going ascendancy of Worcester as the second-largest city in New England."
An Assumption graduate who works with the Pawtucket Red Sox shared how the College prepared him for a career in professional baseball.
"As Assumption students and graduates, we are tasked with fulfilling the College's mission of becoming intelligent graduates who will make a difference in our communities," said Jean-Manuel Martinez '18. "Knowing how much this means to the College, its administrators, and its students, the Red Sox could not have picked a better partner to work with when it comes to engaging and enhancing community relations across the city. As a proud Assumption graduate and member of the Worcester Red Sox organization, I could not be more excited for and am looking forward to what will happen with this great partnership."
RELATED STORIES: Worcester Ballpark Bonds Earn High Quality Rating; Worcester Considers Ballpark Design Firms; Skanska to Serve as Project Manager for Worcester Ballpark; Seven Firms Bid for Worcester Ballpark Design Contract; Worcester Approves Ballpark Financing; Poll: Most RI Voters Support Decision to Not Increase PawSox Ballpark Offer; Worcester Moves Forward on New Ballpark Deal; Janet Marie Smith Brings Experience to Worcester; The Collapse of the Pawtucket Ballpark Deal; Is NY-Penn League a Fit For McCoy Stadium?; Ballpark Borrowing Not Expected to Hurt Worcester's Bond Rating; Worcester Ballpark Plan Clears Committee; Businesses Anticipate Proposed Worcester Ballpark; Worcester City Council to Review Ballpark Deal; With PawSox Eyeing Move, McCoy Stadium Faces Uncertain Future; Worcester Looks to Assemble "Ballpark Delivery Team"; It's Official: PawSox to Worcester, Polar Park in 2021; Report: PawSox Set for Worcester Move; Could Fitton Field Temporarily Host PawSox?; Would Spinners be Affected by PawSox Move to Worcester?; PawSox Still Ironing Out Pawtucket Ballpark Plans With City; RI Govenor Signs PawSox Ballpark Bill; Team Still Noncommittal; RI General Treasurer Releases Revised PawSox Ballpark Cost; Could Worcester Land PawSox?