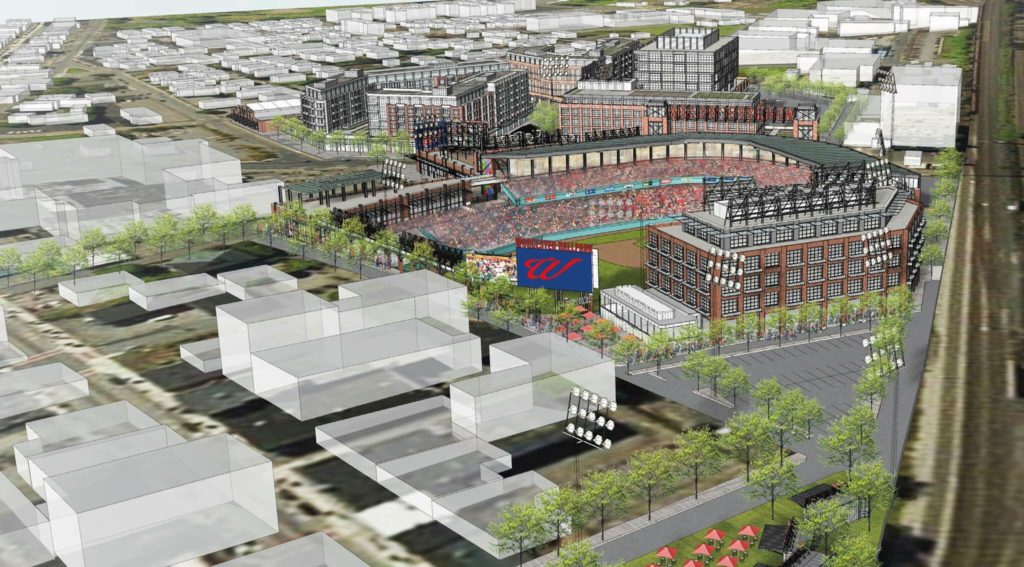 Worcester, MA could use the construction manager at risk method for its new ballpark, which it is planning to open in 2021 for the relocating Pawtucket Red Sox (Class AAA; International League). 
As its plans for the new ballpark, Worcester is considering the construction manager at risk delivery process. By going with this option, Worcester could bring in the general contractor early in the design process, rather than waiting until after it has finished. Furthermore, this process would allow officials to choose a firm based on its qualifications as opposed to selecting a general contractor through a standard bidding process.
To follow the construction manager at risk delivery process, the Worcester Redevelopment Authority (WRA) must first receive permission from the state inspector general's office. The WRA still has to obtain that permission before moving forward with a construction manager at risk delivery method, but one of the advantages of this process could be more control over project costs. More from the Telegram & Gazette:
The intent of the construction manager at risk method is to give municipalities and public agencies greater control over project costs. It is supposed to provide value engineering and cost containment by using the "guaranteed maximum price" method, thus limiting cost overruns and costly construction claims often associated with the traditional design-to-build projects.
It also allows for a general contractor to be brought on during the early design stage of a project so it can work with the architect on project design. Under the traditional construction method, the general contractor is not brought on until after design is completed.
By bringing a general contractor on earlier in the project and working with the design team, it is expected the number of change orders that might lead to cost overruns can be limited.
If the green light is given by the inspector general's office, a construction manager would be selected by the owner's project manager, which is Skanska USA Building Inc., and the project architect, according to city officials.
It is anticipated that a construction manager could be selected by the end of December. Under the current project timeline, construction on the new ballpark–Polar Park–is expected to begin next July and conclude in March 2021, ahead of Opening Day for that season.
The funding formula calls for an $86 million-to-$90 million ballpark, with the city of Worcester borrowing $100.8 million ($70.6 million in general obligations bonds, $30.2 in bonds backed by team rent payments) to cover construction costs and PawSox owners paying $6 million toward construction. Rent payments are pegged at a little over a million dollars annually, for a total of $30.2 million over 30 years. The ballpark is expected to anchor a larger redevelopment of Worcester's Canal District/Kelley Square area.
RELATED STORIES: PawSox Seek Ideas on New Worcester Name; DAIQ Ranked First for Worcester Ballpark Design; Worcester Ballpark Financing Plan Approved; Worcester Ballpark Bonds Pitched; Worcester Considers Ballpark Design Firms; Skanska to Serve as Project Manager for Worcester Ballpark; Seven Firms Bid for Worcester Ballpark Design Contract; Worcester Approves Ballpark Financing; Poll: Most RI Voters Support Decision to Not Increase PawSox Ballpark Offer; Worcester Moves Forward on New Ballpark Deal; Janet Marie Smith Brings Experience to Worcester; The Collapse of the Pawtucket Ballpark Deal; Is NY-Penn League a Fit For McCoy Stadium?; Ballpark Borrowing Not Expected to Hurt Worcester's Bond Rating; Worcester Ballpark Plan Clears Committee; Businesses Anticipate Proposed Worcester Ballpark; Worcester City Council to Review Ballpark Deal; With PawSox Eyeing Move, McCoy Stadium Faces Uncertain Future; Worcester Looks to Assemble "Ballpark Delivery Team"; It's Official: PawSox to Worcester, Polar Park in 2021; Report: PawSox Set for Worcester Move; Could Fitton Field Temporarily Host PawSox?; Would Spinners be Affected by PawSox Move to Worcester?; PawSox Still Ironing Out Pawtucket Ballpark Plans With City; RI Govenor Signs PawSox Ballpark Bill; Team Still Noncommittal; RI General Treasurer Releases Revised PawSox Ballpark Cost; Could Worcester Land PawSox?