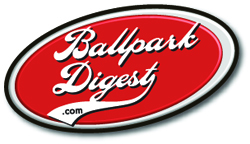 With the end of the Atlantic League schedule yesterday, it's time to tally attendance for the 2019 season. We continue with a listing of independent-baseball attendance by average.
We'll follow this up with a listing of all MiLB, summer-collegiate and independent teams. Summer-collegiate and affiliated attendance has already been posted.
Here are the attendance figures of independent baseball teams, as listed by total attendance, with a comparison of 2018 attendance figures. All stats come directly from league websites and last year's Ballpark Digest attendance rankings.
| | | | | | | | |
| --- | --- | --- | --- | --- | --- | --- | --- |
| | Team | Lge | Total | Gms | Av. | 2018A | +/- |
| 1 | St. Paul Saints | AA | 394,970 | 49 | 8,061 | 8,178 | -0.01 |
| 2 | Somerset Patriots | AtL | 344,641 | 69 | 5,385 | 5,110 | 0.05 |
| 3 | Long Island Ducks | AtL | 328,194 | 70 | 4,973 | 4,916 | 0.01 |
| 4 | Sugar Land Skeeters | AtL | 304,753 | 68 | 4,482 | 4,562 | -0.02 |
| 5 | Lancaster Barnstormers | AtL | 285,441 | 71 | 4,391 | 3,903 | 0.13 |
| 6 | Winnipeg Goldeyes | AA | 195,787 | 48 | 4,079 | 4,477 | -0.09 |
| 7 | Chicago Dogs | AA | 166,672 | 46 | 3,623 | 2,954 | 0.23 |
| 8 | Kansas City T-Bones | AA | 156,058 | 45 | 3,468 | 3,958 | -0.12 |
| 9 | F-M RedHawks | AA | 161,857 | 47 | 3,444 | 3,402 | 0.01 |
| 10 | Lincoln Saltdogs | AA | 168,394 | 49 | 3,437 | 3,336 | 0.03 |
| 11 | Gary-SS RailCats | AA | 167,887 | 49 | 3,426 | 3,556 | -0.04 |
| 12 | Schaumburg Boomers | FL | 156,383 | 49 | 3,191 | 3,176 | 0.00 |
| 13 | S. Md. Blue Crabs | AtL | 200,889 | 70 | 3,044 | 3,120 | -0.02 |
| 14 | York Revolution | AtL | 199,045 | 70 | 2,971 | 2,825 | 0.05 |
| 15 | Rockland Boulders | Can | 123,999 | 48 | 2,583 | 2,757 | -0.06 |
| 16 | Joliet Slammers | FL | 121,730 | 48 | 2,536 | 1,877 | 0.35 |
| 17 | Gateway Grizzlies | FL | 112,252 | 45 | 2,494 | 2,671 | -0.07 |
| 18 | Quebec Capitales | Can | 119,060 | 50 | 2,381 | 2,386 | 0.00 |
| 19 | Sioux Falls Canaries | AA | 114,452 | 49 | 2,336 | 2,483 | -0.06 |
| 20 | Florence Freedom | FL | 99,308 | 43 | 2,309 | 2,351 | -0.02 |
| 21 | Southern Illinois Miners | FL | 101,441 | 44 | 2,305 | 2,742 | -0.16 |
| 22 | Lake Erie Crushers | FL | 100,915 | 46 | 2,194 | 2,083 | 0.05 |
| 23 | Evansville Otters | FL | 100,051 | 46 | 2,175 | 2,198 | -0.01 |
| 24 | High Point Rockers | AtL | 144,486 | 70 | 2,157 | NA | NA |
| 25 | New Britain Bees | AtL | 133,141 | 70 | 2,080 | 2,654 | -0.22 |
| 26 | Washington Wild Things | FL | 90,638 | 47 | 1,928 | 1,989 | -0.03 |
| 27 | Ottawa Champions | Can | 88,119 | 49 | 1,798 | 1,831 | -0.02 |
| 28 | New Jersey Jackals | Can | 76,658 | 44 | 1,742 | 1,706 | 0.02 |
| 29 | River City Rascals | FL | 66,832 | 39 | 1,714 | 1,772 | -0.03 |
| 30 | Sussex Co. Miners | Can | 72,594 | 43 | 1,688 | 1,559 | 0.08 |
| 31 | Windy City ThunderBolts | FL | 79,171 | 47 | 1,684 | 1,663 | 0.01 |
| 32 | Trois-Rivieres Aigles | Can | 85,506 | 51 | 1,677 | 1,869 | -0.10 |
| 33 | Cleburne Railroaders | AA | 78,624 | 50 | 1,572 | 1,285 | 0.22 |
| 34t | Texas AirHogs | AA | 59,471 | 48 | 1,239 | 1,671 | -0.26 |
| 34t | Milwaukee Milkmen | AA | 59,459 | 48 | 1,239 | NA | NA |
| 36 | Sioux City Explorers | AA | 51,618 | 48 | 1,075 | 1,323 | -0.19 |
| 37 | San Rafael Pacifics | PA | 17,334 | 40 | 433 | 452 | -0.04 |
| 38 | Sonoma Stompers | PA | 15,875 | 39 | 407 | 438 | -0.07 |
| 39 | Vallejo Admirals | PA | 8,080 | 40 | 202 | 208 | -0.03 |
| 40 | Napa Silverados | PA | 3,950 | 40 | 99 | 157 | -0.37 |
AA = American Association
AtL = Atlantic League
CAN = Can-Am League
FL = Frontier League
PA = Pacific Association
RELATED STORIES: 2019 Independent Average by Totals; 2019 Independent Attendance by League; 2019 Affiliated Attendance by Average; 2019 Affiliated Attendance by Total; 2019 Affiliated Attendance by Classification; 2019 Affiliated Attendance by League; 2019 Summer Collegiate Attendance by Average; 2019 Summer Collegiate Attendance by Total; 2019 Summer Collegiate Attendance by League