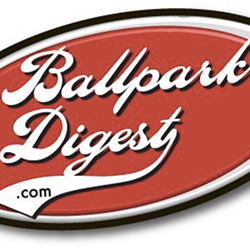 It's Legion Field (Danville Otterbots) vs. Pioneer Park (Greeneville Flyboys) in the finals of the 2023 Best of the Ballparks, MLB Summer Collegiate fan vote.
Receiving the most votes in the semifinal round: Legion Field (Danville Otterbots), Nymeo Field at Harry Grove Stadium (Frederick Keys, in a valiant effort), Pioneer Park (Greeneville Flyboys) and Eastwood Field (Mahoning Valley Scrappers).
There are 16 ballparks in the two MLB Summer Collegiate leagues, the Appalachian League and the MLB Draft League. All 12 Appy League ballparks were in the former Rookie level iteration of the circuit, while the six teams of the MLB Draft League came from the old NY-Penn League circuit, the Eastern League and the Carolina League. While there are plenty of summer-collegiate leagues across the United States and Canada—subject to their own upcoming vote—this category covers the only two MLB-sanctioned summer-collegiate leagues.
We know from marketing stats that a third of our readers work in the baseball industry, so we're tapping into that collective expertise. And we know from our research that a third of our readers sell to the baseball industry, so that expertise will be valuable as well. The remaining third–fans, media, government–will certainly have a different view on things as well. We can't wait to see what our readers–whom we consider to be the smartest folks in baseball–say about the best of the ballparks.
This isn't the result of a formal grading system, but rather recommendations based on years of attending games, seeing how the ballparks function behind the scenes, how these ballparks have made an impact in their communities, and noting how ballparks are regarded within the industry. One of the reasons we love working in baseball is that many industry folks, including many on the player side, are ballpark geeks, and we think this list reflects broad sentiment among those who know ballparks best. Pioneer Park, home of the Greeneville Flyboys, was our 2022 champ, so the ballpark is our #1 seed. We've also revamped the listings based on offseason upgrades and other results from the 2022 vote.
Some things to note. First, you are allowed to vote multiple times, but you can only vote once per day. Second, you don't need to fill out a full slate: partially filled lineups will count. A running tally of the vote will be presented at the bottom of this page in the form of brackets. Here are our MLB Summer Collegiate rankings for 2023: