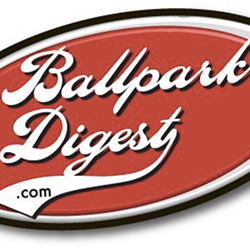 After a Sweet Sixteen round that saw several brackets decided by less than a percentage point, the 2023 Best of the Ballparks, MLB Partner Leagues vote moves to the Elite Eight round.
We always stress that every vote counts, and that was true in the Sweet Sixteen round, with three votes decided by single-digit margins and two more decided by less than two percentage points, including our tightest races of the round: Hinchliffe Stadium (New Jersey Jackals) over SIUH Community Park (Staten Island FerryHawks) by 15 votes, and CaroMont Health Park (Gastonia Honey Hunters) over Truist Point (High Point Rockers) by 10 votes. Entering this morning's vote these contests could have gone either way.
Receiving the most votes in the Sweet Sixteen round: Clipper Magazine Stadium (Lancaster Barnstormers), Glacier Bank Park (Glacier Range Riders), Hinchliffe Stadium (New Jersey Jackals), WBC Park (Lake Country Dockhounds) and CaroMont Health Park.
There are 49 total ballparks under this classification, but this year's poll covers the top 32, as determined by last year's Best of the Ballparks vote. We've substituted Hinchliffe Stadium, new home of the New Jersey Jackals, for Yogi Berra Stadium, the team's former home. (Harry Grove Stadium, home of the Spire City Ghost Hounds, will be featured in our MLB Summer Collegiate vote, while the Empire State Greys is a Frontier League road team.) While this means there are some fine MLB Partner League ballparks left out of this year's vote, launching a first round with 16 byes doesn't really work when it comes to drumming up fan interest.
We know from marketing stats that a third of our readers work in the baseball industry, so we're tapping into that collective expertise. And we know from our research that a third of our readers sell to the baseball industry, so that expertise will be valuable as well. The remaining third–fans, media, government–will certainly have a different view on things as well. We can't wait to see what our readers–whom we consider to be the smartest folks in baseball–say about the best of the ballparks.
Clipper Magazine Stadium received the most votes in the 2022 MLB Partner Leagues vote, so the home of the Lancaster Barnstormers automatically received the top seed, with the following seeds based solely on 2022 votes.
Some things to note. First, you are allowed to vote multiple times, but you can only vote once per day. Second, you don't need to fill out a full slate: partially filled lineups will count. A running tally of the vote will be presented at the bottom of this page in the form of brackets. Vote below: