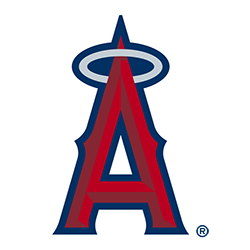 Discussions concerning a potential Los Angeles Angels ballpark in Anaheim or Long Beach are not close to a resolution, as neither city is closing in on a deal with the team.
Anaheim and Long Beach have emerged as prospective options for the Angels, who effectively sought to open long-term facility talks by opting out of their lease to Anaheim's Angel Stadium last fall. In Anaheim, plans could call for an Angel Stadium renovation or a new ballpark in the existing parking lot that would anchor a larger development initiative. A similar concept has been pitched by the city in the past, and seems likely to come back into play should serious negotiations with the Angels get underway. Long Beach, meanwhile, has centered its pitch to the Angels around an 11-acre parking lot in the city's downtown that could potentially serve as a new ballpark site.
Neither city is close to a deal, however. Long Beach officials have not met with Angels since a closed-door discussion in March, though they are not shutting the door on the team. Anaheim has been a bit more active in recent months, hiring CAA ICON to assist in negotiations with the team, but it is still awaiting the results of an appraisal of the Angel Stadium site that could help shape any discussions. Officials in Anaheim say it could take time for any ballpark proposal to be discussed publicly. More from the Long Beach Post:
In an email, Anaheim chief communications officer Mike Lyster said that a significant public discussion about the stadium site isn't anticipated in the upcoming weeks or even months.
However, he added that the city could meet with representatives from the team over the next few weeks to discuss potential next steps for an agreement but those discussions would be held in closed session to discuss real estate-related matters….
Long Beach city spokesman Kevin Lee said that the city's interest in a stadium development in Downtown Long Beach "remains strong" and that any deal of this magnitude would include a long-term process with open public dialogue.
"We expect our preliminary investigation of this concept will continue through 2019," Lee said. "The Angels have some near-term decisions to make regarding Anaheim and their current lease. Those short-term time pressures are not a factor in Long Beach."
The Angels are currently committed to Angel Stadium–Major League Baseball's fourth-oldest ballpark–through 2020. While the ballpark received a renovation that was completed in 1998, it has not aged particularly well, and the club had had discussions in recent years about either making future improvements or building a new facility.
RELATED STORIES: Los Angeles Angels Bolster Development Team; Anaheim Unfazed by Possible Long Beach Overtures for Angels; Angels Long Beach Ballpark Project Could Top $1 Billion; Long Beach Pitches New Angels Ballpark; Firm to Appraise Angel Stadium Site; Thinking Big in Anaheim; Angel Stadium Lease Extension Approved; Angels Look to Extend Angel Stadium Lease Extend Through 2020; Anaheim to Get Appraisal on Angel Stadium Site; Angels Opt Out of Angel Stadium Lease; Moreno: We're Committed to Angel Stadium; Angels Mulling Ballpark Options; Angels Continue to Voice Objections to Development; Angels Dissaprove of Proposed Development Around Ballpark; Angels New Ballpark Plan: Renovate Angel Stadium; Could development drive Angels from Anaheim?; Angels end Anaheim talks; Tustin taking up ballpark talk; Critic: Angel Stadium economic impact based on faulty data; City-commissioned appraisal of of Angel Stadium to be released; No public money for new Angels ballpark: Tustin mayor; Moreno: Angels committed to Anaheim, but checking out alternatives; Angels lease negotiations hinge on value of land surrounding ballpark; Angels casually threaten move during lease negotiations