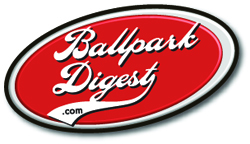 With progress being made on a proposed lease to Ottawa's RCGT Park, a partnership that includes Winnipeg Goldeyes (independent; American Association) ownership and Ottawa Sports and Entertainment Group is confident it can succeed.
On Tuesday, Ottawa's finance and economic development committee advanced a proposed 10-year lease agreement with the partnership, a deal that also comes with the potential for two five-year extensions. The next step for the proposed lease will come on December 11, when it goes before the full Ottawa City Council for its consideration, but Goldeyes owner Sam Katz is publicly discussing what would be in store for the ballpark if the plans move forward.
The lease is expected to result in an independent professional baseball team occupying RCGT Park as early as 2021, with the Frontier League and Atlantic League under consideration. Katz feels that the group can give the ballpark a steady operation, believing that the Ottawa market is ripe for a professional baseball team that serves as an affordable entertainment option. More from the CBC:
Katz said he's confident he and his partners will succeed where the Champions did not.
"I have very little doubt we can do things differently and make it a success," Katz said Wednesday in a telephone interview. "It's not businesses that fail. It's people that fail. I'm of the opinion we can do it."…
"Ottawa is a phenomenal city," said Katz. "What people are always looking for is some form of quality entertainment that's affordable. And I think you've heard me say on many occasions that I define baseball as quality and affordable entertainment."
Katz said the new Ottawa franchise would come without any of the baggage of the Champions. It would play in independent baseball's Atlantic League or Frontier League, beginning in 2021, according to the report recommending the lease to Ottawa city council.
City officials have been weighing their options for the future of RCGT Park, with the Goldeyes/OSEG partnership and a separate trio of local investors who struck a tentative agreement to buy the Ottawa Champions from Miles Wolff among the groups that have been vying for a long-term lease. Over the summer, Ottawa officials terminated the Champions' RCGT Park lease while both sides moved forward with an agreement that allowed the club to continue operations during the 2019 Can-Am League season on a per-hour arrangement. The Champions had been committed to the facility under a 10-year lease since their 2015 launch, but the agreement was terminated by the city earlier this year after the team fell C$418,942 in arrears.
RELATED STORIES: Ottawa Officials Back OSEG, Goldeyes Ownership for RCGT Park Lease; Ottawa Champions Sold, But Future Still Uncertain; Two Groups Seek Ottawa Ballpark Lease; Ottawa Champions Sale in the Works; Should Ottawa Plan for MLB's Potential Montreal Return?; Ottawa Champions Lease Terminated; Will Rent Ballpark By the Hour