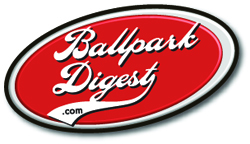 A partnership that includes Winnipeg Goldeyes (independent; American Association) ownership and Ottawa Sports and Entertainment Group is closer to landing an RCGT Park lease, following an endorsement Tuesday from an Ottawa city committee. 
Under the terms that are being floated, Ottawa and the partnership would enter into a 10-year lease for the ballpark, with the potential for two five-year extensions that could lengthen the agreement. Should the proposed deal move forward, professional baseball in the independent ranks could be part of the group's plans for the ballpark, though a team would likely not launch until at least 2021.
On Tuesday, the city's finance and economic development committee advanced the proposed deal. That action does not finalize a lease agreement, but it nonetheless represents progress in the discussions. More from the Ottawa Citizen:
No councillor on the finance and economic development committee asked a question about the proposed deal, which passed unanimously.
Council will need to sign off on Dec. 11. A vote in favour would direct city staff to negotiate the lease.
The memorandum of understanding between Sam Katz, who owns the Winnipeg Goldeyes, and the city calls for a base rent of $125,000, with inflationary increases starting in the third year. The city is committing to cover all operating, utility and maintenance expenses associated with baseball. The tenant would be responsible for costs of maintaining and operating the administrative offices, scoreboard, parking lot and taking care of event cleanup….
Katz is operating under the name Field of Dreams Enterprises. OSEG has joined Katz as a local investment partner.
City officials have been weighing their options for the future of RCGT Park, with the Goldeyes/OSEG partnership and a separate trio of local investors who struck a tentative agreement to buy the Ottawa Champions from Miles Wolff among the groups that have been vying for a long-term lease. Over the summer, Ottawa officials terminated the Champions' RCGT Park lease while both sides moved forward with an agreement that allowed the club to continue operations during the 2019 Can-Am League season on a per-hour arrangement. The Champions had been committed to the facility under a 10-year lease since their 2015 launch, but the agreement was terminated by the city earlier this year after the team fell C$418,942 in arrears.
RELATED STORIES: Ottawa Officials Back OSEG, Goldeyes Ownership for RCGT Park Lease; Ottawa Champions Sold, But Future Still Uncertain; Two Groups Seek Ottawa Ballpark Lease; Ottawa Champions Sale in the Works; Should Ottawa Plan for MLB's Potential Montreal Return?; Ottawa Champions Lease Terminated; Will Rent Ballpark By the Hour