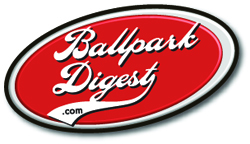 With the summer-collegiate regular season wrapping up last night, we'll be reporting the numbers across the industry. We end up today's coverage with a listing of 2017 summer-collegiate attendance sorted by average.
Ranking teams by average attendance is considering the most accurate barometer of the industry, and this year, for the first time, three summer-collegiate teams averaged over 4,000 fans a game. Leading the pack, per usual, is the Madison Mallards of the Northwoods League. No surprise: the team has paced our summer-collegiate attendance ranking since we launched. Our rankings have been upended by two additions to the top three: both the Savannah Bananas and the Okotoks Dawgs hit the top three by averaging more than 4,100 fans per game. That's quite the accomplishment and a first in the industry.
This doesn't cover every summer-collegiate team: there are a few leagues that choose not to report the attendance numbers publicly, and there are some teams that don't seriously track attendance numbers. That's OK: in those cases we're talking about good-quality community entertainment. Still, this listing should give you a good idea of the growth in the summer-collegiate industry.
This is not a full list of teams. We cut off teams that did not average under 100 fans per game.
| | | | | | | | |
| --- | --- | --- | --- | --- | --- | --- | --- |
| # | TEAM | LGE | TOTAL | GMS | AV | 2016AV | +/-% |
| 1 | Madison Mallards | NorthWL | 214,485 | 34 | 6,308 | 6,039 | 0.04 |
| 2 | Savannah Bananas | CPL | 108,498 | 26 | 4,173 | 3,659 | 0.14 |
| 3 | Okotoks Dawgs | WMBL | 94,397 | 23 | 4,104 | 3,329 | 0.23 |
| 4 | Elmira Pioneers | PGL | 73,328 | 23 | 3,188 | 3,384 | -0.06 |
| 5 | La Crosse Loggers | NorthWL | 99,070 | 36 | 2,752 | 2,725 | 0.01 |
| 6 | Kenosha Kingfish | NorthWL | 86,291 | 34 | 2,538 | 2,514 | 0.01 |
| 7 | Worcester Bravehearts | FCBL | 65,957 | 28 | 2,356 | 2,230 | 0.06 |
| 8 | Kalamazoo Growlers | NorthWL | 82,758 | 34 | 2,299 | 2,245 | 0.02 |
| 9 | St. Joseph Mustangs | MINK | 65,453 | 29 | 2,257 | 2,275 | -0.01 |
| 10 | Valley Blue Sox | NECBL | 42,415 | 20 | 2,121 | 2,121 | 0.00 |
| 11 | Newport Gulls | NECBL | 40,113 | 19 | 2,111 | 2,087 | 0.01 |
| 12 | Chillicothe Paints | ProL | 58,755 | 30 | 1,959 | 1,851 | 0.06 |
| 13 | Gastonia Grizzlies | CPL | 46,597 | 24 | 1,942 | 1,968 | -0.01 |
| 14 | Victoria HarbourCats | WCL | 51,264 | 27 | 1,899 | 2,239 | -0.15 |
| 15 | Chatham Anglers | CCL | 38,286 | 21 | 1,823 | 1,488 | 0.23 |
| 16 | Peninsula Pilots | CPL | 45,797 | 26 | 1,761 | 1,961 | -0.10 |
| 17 | Danville Dans | ProL | 49,308 | 29 | 1,700 | 1,563 | 0.09 |
| 18 | Portland Pickles | GWL | 50,514 | 30 | 1,684 | 1,561 | 0.08 |
| 19 | Edmonton Prospects | WMBL | 38,399 | 23 | 1,670 | 1,820 | -0.08 |
| 20 | Kokomo Jackrabbits | ProL | 49,151 | 30 | 1,638 | 1,632 | 0.00 |
| 21 | Fayetteville Swampdogs | CPL | 41,542 | 26 | 1,589 | 1,802 | -0.12 |
| 22 | St. Cloud Rox | NorthWL | 57,173 | 36 | 1,588 | 1,719 | -0.08 |
| 23 | Pittsfield Suns | FCBL | 38,863 | 27 | 1,559 | 1,784 | -0.19 |
| 24 | Bismarck Larks | NorthWL | 54,600 | 36 | 1,517 | N/A | N/A |
| 25 | Wisconsin Woodchucks | NorthWL | 53,628 | 36 | 1,490 | 1,411 | 0.06 |
| 26 | Corvallis Knights | WCL | 39,592 | 27 | 1,466 | 1,435 | 0.02 |
| 27 | Nashua Silver Knights | FCBL | 35,044 | 24 | 1,460 | 1,334 | 0.09 |
| 28 | Brockton Rox | FCBL | 35,788 | 25 | 1,432 | 1,493 | -0.04 |
| 29 | Keene Swamp Bats | NECBL | 34,270 | 24 | 1,428 | 1,271 | 0.12 |
| 30 | Bellingham Bells | WCL | 36,569 | 26 | 1,407 | 1,256 | 0.12 |
| 31 | Green Bay Bullfrogs | NorthWL | 47,815 | 34 | 1,406 | 1,381 | 0.02 |
| 32 | Wisconsin Rapids Rafters | NorthWL | 49,157 | 35 | 1,404 | 1,334 | 0.05 |
| 33 | Eau Claire Express | NorthWL | 48,555 | 35 | 1,387 | 1,619 | -0.14 |
| 34 | Lexington County Blowfish | CPL | 34,619 | 25 | 1,385 | 1,651 | -0.16 |
| 35 | Lakeshore Chinooks | NorthWL | 49,412 | 36 | 1,373 | 1,410 | -0.03 |
| 36 | Port Angeles Lefties | WCL | 36,883 | 27 | 1,366 | N/A | N/A |
| 37 | Duluth Huskies | NorthWL | 47,003 | 35 | 1,343 | 1,611 | -0.17 |
| 38 | Chico Heat | GWL | 40,112 | 30 | 1,337 | 1,656 | -0.19 |
| 39 | Wilson Tobs | CPL | 32,832 | 25 | 1,313 | 1,478 | -0.11 |
| 40t | Walla Walla Sweets | WCL | 34,998 | 27 | 1,296 | 1,138 | 0.14 |
| 40t | Yakima Valley Pippins | WCL | 34,985 | 27 | 1,296 | 1,344 | -0.04 |
| 42 | Orleans Firebirds | CCL | 27,184 | 21 | 1,294 | 1,161 | 0.11 |
| 43 | Cotuit Kettleers | CCL | 27,059 | 21 | 1,289 | 1,185 | 0.09 |
| 44 | Hyannis Harbor Hawks | CCL | 26,887 | 21 | 1,280 | 1,393 | -0.08 |
| 45 | Bristol Blues | FCBL | 30,689 | 24 | 1,279 | 1,577 | -0.23 |
| 46 | North Shore Navigators | FCBL | 33,376 | 27 | 1,236 | 1,113 | 0.11 |
| 47 | Medford Rogues | GWL | 36,011 | 30 | 1,200 | 1,199 | 0.00 |
| 48 | Newark Pilots | PGL | 28,634 | 24 | 1,193 | 905 | 0.32 |
| 49 | Holly Springs Salamanders | CPL | 30,661 | 26 | 1,179 | 1,192 | -0.01 |
| 50 | Amsterdam Mohawks | PGL | 24,661 | 21 | 1,174 | 1,153 | 0.02 |
| 51 | Wilmington Sharks | CPL | 29,058 | 25 | 1,162 | 1,244 | -0.07 |
| | | | | | | | |
| --- | --- | --- | --- | --- | --- | --- | --- |
| 52 | Vermont Mountaineers | NECBL | 22,002 | 19 | 1,158 | 1,087 | 0.07 |
| 53 | Falmouth Commodores | CCL | 24,176 | 21 | 1,151 | 1,167 | -0.01 |
| 54 | Bourne Braves | CCL | 23,941 | 21 | 1,140 | 1,062 | 0.07 |
| 55 | Kelowna Falcons | WCL | 29,364 | 26 | 1,129 | 1,240 | -0.09 |
| 56 | Waterloo Bucks | NorthWL | 39,515 | 36 | 1,098 | 1,223 | -0.10 |
| 57 | Mankato MoonDogs | NorthWL | 39,445 | 36 | 1,096 | 1,154 | -0.05 |
| 58 | Harwich Mariners | CCL | 22,984 | 21 | 1,094 | 1,306 | -0.16 |
| 59t | Battle Creek Bombers | NorthWL | 37,817 | 35 | 1,080 | 1,119 | -0.03 |
| 59t | High Point-Thomasville HiToms | CPL | 25,916 | 24 | 1,080 | 1,093 | -0.01 |
| 61 | Bend Elks | WCL | 28,603 | 27 | 1,059 | 1,105 | -0.04 |
| 62 | Willmar Stingers | NorthWL | 37,277 | 36 | 1,035 | 1,068 | -0.03 |
| 63 | Glens Falls Dragons | PGL | 21,398 | 21 | 1,019 | 650 | 0.57 |
| 64t | Springfield Sliders | ProL | 29,532 | 29 | 1,018 | 1,662 | -0.39 |
| 64t | Wenatchee AppleSox | WCL | 26,480 | 26 | 1,018 | 1,170 | -0.13 |
| 66 | Martinsville Mustangs | CPL | 22,133 | 22 | 1,006 | 853 | 0.18 |
| 67 | Brewster Whitecaps | CCL | 21,106 | 21 | 1,005 | 1,025 | -0.02 |
| 68 | Morehead City Marlins | CPL | 27,118 | 27 | 1,004 | 1,299 | -0.23 |
| 69 | Oneonta Outlaws | PGL | 18,897 | 10 | 995 | 1,465 | -0.32 |
| 70 | Lethbridge Bulls | WMBL | 23,797 | 24 | 992 | 1,056 | -0.06 |
| 71 | Quincy Gems | ProL | 28,451 | 29 | 981 | 826 | 0.19 |
| 72 | Asheboro Copperheads | CPL | 24,389 | 25 | 976 | 830 | 0.18 |
| 73 | Rochester Honkers | NorthWL | 32,017 | 33 | 970 | 914 | 0.06 |
| 74 | Terre Haute Rex | ProL | 26,836 | 28 | 958 | 832 | 0.15 |
| 75 | Cowlitz Black Bears | WCL | 25,652 | 27 | 950 | 1,047 | -0.09 |
| 76t | SLO Blues | CalCL | 32,520 | 35 | 929 | 863 | 0.08 |
| 76t | Fond du Lac Dock Spiders | NorthWL | 31,578 | 34 | 929 | N/A | N/A |
| 78 | Wareham Gatemen | CCL | 19,064 | 21 | 908 | 925 | -0.02 |
| 78 | Marysville Gold Sox | GWL | 27,224 | 30 | 907 | 1,000 | -0.09 |
| 80 | Y-D Red Sox | CCL | 18,632 | 21 | 887 | 1,070 | -0.17 |
| 81 | Forest City Owls | CPL | 22,003 | 25 | 880 | 600 | 0.47 |
| 82 | Rockford Rivets | NorthWL | 30,575 | 35 | 874 | 604 | 0.45 |
| 83 | Martha's Vineyard Sharks | FCBL | 24,836 | 29 | 856 | 708 | 0.21 |
| 84 | West Virginia Miners | ProL | 22,881 | 28 | 817 | 876 | -0.07 |
| 85 | Northwest Indiana Oilmen | MDCL | 21,438 | 27 | 794 | 891 | -0.11 |
| 86 | Butler Blue Sox | ProL | 21,968 | 28 | 785 | 677 | 0.16 |
| 87 | Lima Locos | GLSCL | 14,766 | 19 | 777 | 756 | 0.03 |
| 88 | Thunder Bay Border Cats | NorthWL | 26,678 | 35 | 762 | 826 | -0.08 |
| 89 | Lafayette Aviators | ProL | 18,668 | 25 | 747 | 945 | -0.21 |
| 90 | Medicine Hat Mavericks | WMBL | 17,656 | 24 | 736 | 888 | -0.17 |
| 91 | Mohawk Valley DiamondDawgs | PGL | 15,392 | 21 | 733 | 649 | 0.13 |
| 92 | Florence Redwolves | CPL | 17,537 | 24 | 731 | 639 | 0.14 |
| 93 | S Ohio Copperheads | GLSCL | 13,638 | 20 | 682 | 732 | -0.07 |
| 94 | Charlottesville TomSox | VBL | 14,038 | 21 | 668 | 162 | 3.12 |
| 95 | Lincoln Potters | GWL | 19,813 | 30 | 660 | N/A | N/A |
| 96 | Ocean State Waves | NECBL | 13,143 | 20 | 657 | 612 | 0.07 |
| 97 | North Adams SteepleCats | NECBL | 14,202 | 22 | 646 | 686 | -0.06 |
| 98 | Top Speed Baseball | GSCBL | 12,618 | 20 | 631 | 162 | 2.90 |
| 99 | Fort McMurray Giants | WMBL | 14,207 | 23 | 618 | 806 | -0.23 |
| 100 | Leesburg Lightning | FCSL | 12,158 | 20 | 608 | 896 | -0.32 |
| 101 | Utica Blue Sox | PGL | 13,020 | 22 | 592 | 493 | 0.20 |
| 102 | Regina Red Sox | WMBL | 13,302 | 23 | 578 | 643 | -0.10 |
| 103 | Olean Oilers | NYCBL | 10,223 | 19 | 538 | 805 | -0.33 |
| | | | | | | | |
| --- | --- | --- | --- | --- | --- | --- | --- |
| 104 | Saugerties Stallions | PGL | 12,884 | 24 | 537 | 319 | 0.68 |
| 105 | Edenton Steamers | CPL | 12,286 | 23 | 534 | 512 | 0.04 |
| 106 | San Francisco Seagulls | GSCBL | 9,863 | 19 | 519 | 110 | 3.72 |
| 107 | Sanford Mainers | NECBL | 11,351 | 22 | 516 | 464 | 0.11 |
| 108 | Yuba City Bears | GWL | 15,432 | 30 | 514 | N/A | N/A |
| 109 | Champion City Kings | ProL | 13,020 | 26 | 501 | 510 | -0.02 |
| 110 | Purcellville Cannons | VBL | 10,974 | 21 | 493 | 579 | -0.15 |
| 111 | Waynesboro Generals | VBL | 10,350 | 21 | 493 | 481 | 0.02 |
| 112 | Swift Current 57s | WMBL | 10,798 | 23 | 469 | 273 | 0.72 |
| 113 | Bethesda Big Train | CalR | 8,882 | 19 | 467 | 333 | 0.40 |
| 114 | Hamilton Joes | GLSCL | 7,529 | 17 | 443 | 555 | -0.20 |
| 115 | New Bedford Bay Sox | NECBL | 8,746 | 20 | 437 | 465 | -0.06 |
| 116 | Jamestown Jammers | PGL | 9,902 | 25 | 396 | 395 | 0.00 |
| 117 | Winchester Royals | VBL | 8181 | 21 | 390 | 306 | 0.27 |
| 118 | Cincinnati Steam | GLSCL | 6,873 | 18 | 382 | 343 | 0.11 |
| 119 | Plymouth Pilgrims | NECBL | 8,303 | 23 | 361 | 268 | 0.35 |
| 120 | Moose Jaw Miller Express | WMBL | 8,170 | 24 | 340 | 302 | 0.13 |
| 121 | Danbury Westerners | NECBL | 6,436 | 19 | 339 | 296 | 0.15 |
| 122 | Upper Valley Nighthawks | NECBL | 7,303 | 22 | 332 | 434 | -0.24 |
| 123 | Weyburn Beavers | WMBL | 6,957 | 23 | 302 | 265 | 0.14 |
| 124 | Bloomington Bobcats | MDCL | 7,450 | 25 | 298 | 321 | -0.07 |
| 125 | Geneva Red Wings | PGL | 6,407 | 22 | 291 | 272 | 0.07 |
| 126 | Seacoast Mavericks | FCBL | 6,944 | 24 | 289 | 310 | -0.07 |
| 127 | Wachusett Dirt Dawgs | FCBL | 5,062 | 18 | 281 | 229 | 0.23 |
| 128 | Brooks Bombers | WMBL | 6,497 | 24 | 271 | 421 | -0.36 |
| 129t | Dupage County Hounds | MDCL | 7,074 | 27 | 262 | 368 | -0.29 |
| 129t | Southland Vikings | MDCL | 3,925 | 15 | 262 | 154 | 0.70 |
| 131 | Galion Graders | GLSCL | 4,850 | 20 | 243 | 271 | -0.10 |
| 132 | Gresham GreyWolves | WCL | 6,010 | 25 | 240 | 374 | -0.36 |
| 133 | DeLand Suns | FCSL | 4,212 | 18 | 234 | 253 | -0.08 |
| 134 | Genesee Rapids | NYCBL | 4,543 | 20 | 227 | 212 | 0.07 |
| 135 | Winnipesaukee Muskrats | NECBL | 4,707 | 21 | 224 | 188 | 0.19 |
| 136 | St. Clair Green Giants | GLSCL | 3,896 | 18 | 216 | N/A | N/A |
| 137 | Front Royal Cardinals | VBL | 4,375 | 21 | 208 | 226 | -0.08 |
| 138 | Hornell Dodgers | NYCBL | 4,062 | 20 | 203 | 168 | 0.21 |
| 139 | Yorkton Cardinals | WMBL | 4,415 | 23 | 192 | 242 | -0.21 |
| 140 | Woodstock River Bandits | VBL | 3,900 | 21 | 186 | 88 | 1.11 |
| 141 | Nevada Griffons | MINK | 4,234 | 23 | 184 | 220 | -0.16 |
| 142 | Mystic Schooners | NECBL | 3,837 | 21 | 183 | 203 | -0.10 |
| 143 | D.C. Grays | CalR | 3,110 | 19 | 164 | 124 | 0.32 |
| 144 | New Market Rebels | VBL | 3,358 | 21 | 160 | 169 | -0.05 |
| 145 | Matsu Miners | ABL | 3,414 | 22 | 155 | 845 | -0.82 |
| 146t | Joliet Admirals | MDCL | 3,289 | 23 | 143 | 235 | -0.39 |
| 146t | SS-T T-Bolts | CalR | 2,568 | 18 | 143 | 216 | -0.34 |
| 148 | Muskegon Clippers | GLSCL | 2,633 | 19 | 139 | N/A | N/A |
| 149 | Melville Millionaires | WMBL | 2,906 | 23 | 126 | 72 | 0.75 |
| 150 | Alexandria Aces | CalR | 2,330 | 19 | 123 | 117 | 0.05 |
| 151 | Jersey Pilots | ACBL | 1,474 | 13 | 113 | 120 | -0.06 |
| 152 | Lorain County Ironmen | GLSCL | 2,081 | 19 | 110 | 153 | -0.28 |
| 153 | Grand Lake Mariners | GLSCL | 2,085 | 20 | 104 | 219 | -0.53 |
ABL = Alaska Baseball League
ACBL = Atlantic Collegiate Baseball League
CalCL = California Collegiate League
CalR = Cal Ripken Collegiate Baseball League
CCL = Cape Cod League
CPL = Coastal Plain League
FCBL = Futures Collegiate Baseball League
FCSL = Florida Collegiate Summer League
GLSCL = Great Lakes Summer Collegiate League
GWL = Great West League
MDCL = Midwest Collegiate Baseball League
MINK = M.I.N.K. League
NECBL = New England Collegiate Baseball League
NorthWL = Northwoods League
NYCBL = New York Collegiate Baseball League
PGL = Perfect Game Collegiate Baseball League
ProL = Prospect League
VBL = Valley Baseball League
WCL = West Coast League 
WMBL = Western Major Baseball League
RELATED STORIES: 2017 Summer Collegiate Attendance by Total; 2017 Summer Collegiate Attendance by League