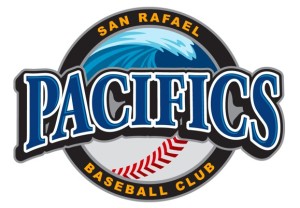 The San Rafael Pacifics (independent; Pacific Association) will be managed by Justine Siegal for two games this season, as she is set to pilot the team from June 29-30.  Siegal—who became the first woman to coach for a major league organization when she was hired by the Oakland A's for instructional league last fall—will manage the Pacifics as part of Women Run the Show.
Women Run the Show is being hosted by the Pacifics, who are working in partnership to expand the opportunities for women in baseball. Siegal will now become the first woman to manage a professional baseball team.
"Justine will be making history for the game of baseball and for the ongoing efforts to provide opportunities for women and girls to play baseball," said Pacifics President and General Manager Mike Shapiro. "Women are oftentimes discouraged from playing baseball at a young age and we hope that these two games will help young women and girls to pursue their baseball dreams."
Siegal, who founded the national organization "Baseball for All," has previously made baseball history by becoming the first woman coach in a Major League system when she joined the Oakland Athletics as a guest instructor during the club's 2015 instructional league and when she was the first woman to be hired as a coach when she served as first-base coach for the Broxton Rox in 2009. Siegal also served as an assistant coach for Springfield College's baseball team from 2008-2010.
"I am honored to serve as a guest Manager for the San Rafael Pacifics," said Siegal. "We will be going for the win while demonstrating that baseball really is a game for all."
The event, created in partnership with the Marin Women's Commission and AT&T, will mark the second straight year where the Pacifics have created events to bring gender equality into baseball's national discussion. Last year, on "Throw Like a Girl Night," the Pacifics signed pitcher Oz Sailors, who became the first woman to don a Pacifics uniform. This year the theme will be "Women Run the Show," with Siegal serving as the team's skipper.
"We want the 'Throw Like a Girl' brand to become an annual fixture at Pacifics games," said Marin Women's Commission District 2 Commissioner Cecilia Zamora. "Women are discouraged from pursuing their dreams in many aspects of life, and we hope that 'Throw Like a Girl' can help provide real life, inspirational examples of women who followed their dreams and succeeded."