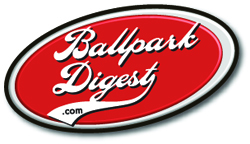 A California appeals court is allowing a previously thrown out lawsuit over claimed injuries from a foul ball to proceed, questioning the validity of the "Baseball Rule" traditionally protecting teams from liability. 
The case in question stems from a 2013 incident in which a 12-year-old girl attending an event organized by USA Baseball at Long Beach State's Blair Field was struck in the face by a foul ball, losing sight in one eye. A lawsuit alleging negligence on the part of USA Baseball was filed a year later, only to be dismissed in 2017 by a Los Angeles County Superior Court judge, citing the inherent risk fans assume by attending a game. Generally, teams have been protected from liability in foul ball lawsuits by established law that fans attend games at their own risk–a precedence often referred to as the Baseball Rule.
An appeal was filed in hopes of overturning the dismissal, with the appeal arguing that USA Baseball could have done more to warn and protect fans from potential injuries caused by foul balls. In a ruling issued this week, a California appellate court overturned the lower court's dismissal, questioning in the process if the precedence generally set out by the Baseball Rule is still relevant. The ruling noted that protective netting has been extended at ballparks across professional baseball–including Major League Baseball and affiliated Minor League baseball–and that these moves to increase the amount of protection provided by netting have not changed the nature of the game. More from the Los Angeles Times:
In 2017, Los Angeles County Superior Court Judge Ross Klein threw out Johnson's case, citing in part a 1997 state appellate court ruling that acknowledged foul balls could cause injury to fans.
"If such foul balls were to be eliminated, it would be impossible to play the game," the 1997 ruling read. "Thus, foul balls represent an inherent risk to spectators attending baseball games."
Johnson appealed. Her argument that USA Baseball, the organizer of the event at Blair Field, should have offered clearer warnings and more netting, might or might not succeed. But a three-judge panel unanimously ruled that she should have the chance to make her case and ordered Klein to let her try.
The judges cited what they called "the modern, practical view of the importance of protective netting," noting that all major league teams and many minor league teams have added netting without altering the nature of the game.
Lawsuits over claimed injuries from foul balls have not been uncommon in the past, but the courts have often ruled in these cases that teams cannot be held liable. The basis for this is often the argument that the dangers of attending a baseball game are well known and that professional teams, through notices on tickets and on ballpark signage, provide adequate warning. This precedence has been generally been able to withstand legal challenges in past lawsuits, which makes the ruling by the California appellate court all the more notable, especially at a time where extended netting is becoming more commonplace at the professional and collegiate levels of baseball.