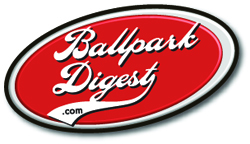 We have a major expansion in our Best of the Ballparks vote: For the first time we are polling fans on their favorite college ballparks. So you know what to do: vote in our Best of the Ballparks, NCAA Division I brackets!
We are deep in the midst of the 2017 NCAA baseball season, so this is a good time to ask fans about their favorite ballpark. College baseball has evolved from a niche sport to a popular mainstream offering, and part of that evolution has included significant upgrades to many NCAA facilities as well as a slew of new ballparks, which makes compiling a list like this to be such a challenge.
How did we arrive at this list of 64 NCAA Division I ballparks? We began with a much, much longer list of contenders, but then whittled it down to this final list. We also polled some college-baseball broadcasters, taking their recommendations into account. Some are here because of intense fan popularity, some are here because of historic signficance, and some are here because we find them architectually interesting. Though there are many lovely non-Division I college ballparks, we decided to stick to Division I facilities this year. We did not include some very nice ballparks, like Allie P. Reynolds Stadium, as they are slated to be replaced in coming years. Past the top four ballparks–Baum Stadium, Alex Box Stadium, Russ Chandler Stadium and Founders Park–the rankings are very loose, so please don't take offense if your favorite ballpark has a low seeding in these brackets. If you feel we missed your favorite college ballpark, drop us a note at editors@augustpublications.com and we'll take that into account when we do this in 2018. And we can guarantee this list will be different next season: some cool new ballparks, like Harwell Field, opened after we finalized this list.