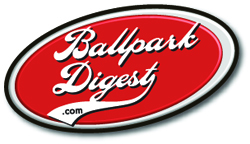 We wrap up our look at affiliated, independent and summer-collegiate baseball with a listing of the top 375 teams, as ranked by average.
No surprise that the list is led by Triple-A teams: they play in the biggest markets and ballparks. The Charlotte Knights return as the top-drawing domestic team; the Knights took the lead last season with the opening of BB&T Ballpark. The St. Paul Saints enter the top 10 (excluding Mexican League teams) after a fantastic season that saw the team blow away predictions and snare Best New Ballpark from Ballpark Digest. We'll have a longer story this week about the winners and losers of the 2015 season.
Here are the complete attendance figures of affiliated, independent and summer-collegiate baseball teams, as listed by per-game average, with a comparison of 2014 attendance figures. All stats come directly from league websites and last year's Ballpark Digest attendance rankings.
| | | | | | | | |
| --- | --- | --- | --- | --- | --- | --- | --- |
| | Team | LG | Av. | Total | Gms | 2014A | +/- |
| 1 | Charlotte Knights | IL | 9,428 | 669,398 | 71 | 9,686 | -0.03 |
| 2 | Monterrey Sultanes | MxL | 9,404 | 517,235 | 55 | 11,858 | -0.21 |
| 3 | Sacramento River Cats | PCL | 9,338 | 672,354 | 72 | 8,561 | 0.09 |
| 4 | Indianapolis Indians | IL | 9,331 | 662,536 | 71 | 9,433 | -0.01 |
| 5 | Columbus Clippers | IL | 9,016 | 622,096 | 60 | 8,985 | 0.00 |
| 6 | Yucatan Leones | MxL | 8,955 | 528,351 | 59 | 4,600 | 0.95 |
| 7 | Lehigh Valley IronPigs | IL | 8,769 | 613,815 | 70 | 9,042 | -0.03 |
| 8 | Round Rock Express | PCL | 8,623 | 595,012 | 69 | 8,390 | 0.03 |
| 9 | Buffalo Bisons | IL | 8,228 | 551,303 | 67 | 8,110 | 0.01 |
| 10 | Dayton Dragons | ML | 8,212 | 575,830 | 70 | 8,437 | -0.03 |
| 11 | El Paso Chihuahuas | PCL | 8,154 | 578,952 | 71 | 7,901 | 0.03 |
| 12 | St. Paul Saints | AA | 8,091 | 404,528 | 50 | 5,279 | 0.53 |
| 13 | Albuquerque Isotopes | PCL | 8,007 | 560,519 | 70 | 8,066 | -0.01 |
| 14 | Nashville Sounds | PCL | 7,965 | 565,548 | 71 | 4,909 | 0.62 |
| 15 | Durham Bulls | IL | 7,814 | 554,788 | 71 | 7,615 | 0.03 |
| 16 | Tijuana Toros | MxL | 7,753 | 418,673 | 54 | 7,909 | -0.02 |
| 17 | Toledo Mud Hens | IL | 7,699 | 531,249 | 69 | 7,680 | 0.00 |
| 18 | Louisville Bats | IL | 7,537 | 527,588 | 70 | 7,990 | -0.06 |
| 19 | Iowa Cubs | PCL | 7,531 | 504,577 | 67 | 7,029 | 0.07 |
| 20 | Oklahoma City Dodgers | PCL | 6,941 | 471,996 | 68 | 6,045 | 0.15 |
| 21 | Frisco RoughRiders | TL | 6,918 | 477,354 | 69 | 6,614 | 0.05 |
| 22 | Salt Lake Bees | PCL | 6,823 | 470,760 | 69 | 6,722 | 0.02 |
| 23 | Pawtucket Red Sox | IL | 6,572 | 466,600 | 71 | 7,367 | -0.11 |
| 24 | Fresno Grizzlies | PCL | 6,457 | 458,431 | 71 | 6,781 | -0.05 |
| 25 | Madison Mallards | NorthWL | 6,358 | 216,159 | 34 | 6,139 | 0.04 |
| 26 | Birmingham Barons | SL | 6,352 | 444,639 | 70 | 6,252 | 0.02 |
| 27 | Rochester Red Wings | IL | 6,291 | 440,360 | 70 | 6,401 | -0.02 |
| 28 | Brooklyn Cyclones | NYP | 6,234 | 230,658 | 37 | 6,260 | 0.00 |
| 29 | Richmond Flying Squirrels | EL | 6,055 | 417,828 | 69 | 6,336 | -0.04 |
| 30 | Reading Fightin Phils | EL | 6,044 | 417,010 | 69 | 5,801 | 0.04 |
| 31 | Fort Wayne TinCaps | ML | 5,971 | 400,036 | 67 | 5,810 | 0.03 |
| 32 | Kane County Cougars | ML | 5,920 | 408,449 | 69 | 6,023 | -0.02 |
| 33 | Tulsa Drillers | TL | 5,858 | 380,759 | 65 | 6,211 | -0.06 |
| 34 | Vancouver Canadians | NWL | 5,825 | 215,535 | 37 | 4,870 | 0.20 |
| 35 | Norfolk Tides | IL | 5,767 | 386,402 | 67 | 5,267 | 0.09 |
| 36 | Saltillo Saraperos | MxL | 5,756 | 305,062 | 53 | 6,966 | -0.17 |
| 37 | SWB RailRiders | IL | 5,753 | 402,731 | 70 | 6,401 | -0.10 |
| 38 | West Michigan Whitecaps | ML | 5,667 | 391,055 | 69 | 5,595 | 0.01 |
| 39 | Lakewood BlueClaws | SAL | 5,634 | 388,718 | 69 | 5,597 | 0.01 |
| 40 | Omaha Storm Chasers | PCL | 5,516 | 386,141 | 70 | 5,628 | -0.02 |
| 41 | Acereros del Norte | MxL | 5,512 | 308,646 | 56 | 5,686 | -0.03 |
| 42 | Portland Sea Dogs | EL | 5,497 | 368,291 | 67 | 5,530 | -0.01 |
| 43 | Reno Aces | PCL | 5,377 | 376,422 | 70 | 5,270 | 0.02 |
| 44 | Corpus Christi Hooks | TL | 5,338 | 362,968 | 68 | 5,625 | -0.05 |
| 45 | Greensboro Grasshoppers | SAL | 5,313 | 361,288 | 68 | 5,429 | -0.02 |
| 46 | Winnipeg Goldeyes | AA | 5,284 | 258,922 | 49 | 5,618 | -0.06 |
| 47 | Long Island Ducks | AtL | 5,269 | 358,317 | 68 | 5,067 | 0.04 |
| 48 | Somerset Patriots | AtL | 5,191 | 347,770 | 67 | 5,202 | 0.00 |
| 49 | Greenville Drive | SAL | 5,100 | 346,828 | 68 | 5,017 | 0.02 |
| 50 | New Hampshire Fisher Cats | EL | 5,051 | 348,539 | 69 | 5,156 | -0.02 |
| 51 | South Bend Cubs | ML | 5,039 | 347,678 | 69 | 3,751 | 0.34 |
| 52 | Arkansas Travelers | TL | 5,038 | 337,566 | 67 | 5,097 | -0.01 |
| 53 | Lansing Lugnuts | ML | 5,026 | 336,752 | 67 | 4,832 | 0.04 |
| 54 | Spokane Indians | NWL | 5,017 | 188,956 | 37 | 5,240 | -0.04 |
| 55 | Akron RubberDucks | EL | 5,013 | 340,916 | 68 | 5,157 | -0.03 |
| 56 | Tacoma Rainiers | PCL | 4,965 | 352,521 | 71 | 4,699 | 0.06 |
| 57 | Springfield Cardinals | TL | 4,964 | 337,519 | 68 | 5,134 | -0.03 |
| 58 | Trenton Thunder | EL | 4,960 | 347,231 | 70 | 5,090 | -0.03 |
| 59 | Kansas City T-Bones | AA | 4,938 | 232,068 | 47 | 5,187 | -0.05 |
| 60 | Frederick Keys | CL | 4,907 | 328,789 | 67 | 4,991 | -0.02 |
| 61 | Laguna Vaqueros | MxL | 4,852 | 257,169 | 53 | 4,839 | 0.00 |
| 62 | Las Vegas 51s | PCL | 4,834 | 333,520 | 69 | 4,640 | 0.04 |
| 63 | New Orleans Zephyrs | PCL | 4,710 | 324,973 | 69 | 4,913 | -0.04 |
| 64 | Colorado Springs Sky Sox | PCL | 4,619 | 300,209 | 65 | 5,078 | -0.09 |
| 65 | San Antonio Missions | TL | 4,605 | 308,759 | 67 | 4,269 | 0.08 |
| 66 | NW Arkansas Naturals | TL | 4,469 | 290,471 | 65 | 4,625 | -0.03 |
| 67 | Winston-Salem Dash | CL | 4,456 | 289,637 | 65 | 4,540 | -0.02 |
| 68t | Hudson Valley Renegades | NYP | 4,426 | 163,767 | 37 | 4,300 | 0.03 |
| 68t | Sugar Land Skeeters | AtL | 4,426 | 296,525 | 67 | 5,557 | -0.20 |
| 70 | Pensacola Blue Wahoos | SL | 4,421 | 305,063 | 69 | 4,453 | -0.01 |
| 71 | Tennessee Smokies | SL | 4,406 | 277,606 | 63 | 4,102 | 0.07 |
| 72 | Harrisburg Senators | EL | 4,371 | 301,588 | 69 | 4,210 | 0.04 |
| 73 | Charleston RiverDogs | SAL | 4,368 | 292,661 | 67 | 4,309 | 0.01 |
| 74 | Lexington Legends | SAL | 4,367 | 283,873 | 65 | 4,211 | 0.04 |
| 75 | Altoona Curve | EL | 4,325 | 302,761 | 70 | 4,117 | 0.05 |
| 76 | Tri-City ValleyCats | NYP | 4,269 | 153,692 | 36 | 4,241 | 0.01 |
| 77 | Midland Rockhounds | TL | 4,248 | 297,325 | 70 | 4,471 | -0.05 |
| 78 | Aberdeen IronBirds | NYP | 4,216 | 151,758 | 36 | 4,164 | 0.01 |
| 79 | Wilmington Blue Rocks | CL | 4,153 | 282,437 | 68 | 4,349 | -0.05 |
| 80 | Jacksonville Suns | SL | 4,128 | 272,422 | 66 | 4,624 | -0.11 |
| 81 | Lancaster Barnstormers | AtL | 4,073 | 276,975 | 68 | 4,376 | -0.07 |
| 82 | New Britain Rock Cats | EL | 4,051 | 267,377 | 66 | 4,454 | -0.09 |
| 83 | Memphis Redbirds | PCL | 4,037 | 278,579 | 69 | 5,693 | -0.29 |
| 84 | Quad Cities River Bandits | ML | 3,906 | 250,004 | 64 | 3,885 | 0.01 |
| 85 | Myrtle Beach Pelicans | CL | 3,877 | 240,357 | 62 | 3,652 | 0.06 |
| 86 | York Revolution | AtL | 3,823 | 259,989 | 68 | 3,937 | -0.03 |
| 87 | Gwinnett Braves | IL | 3,808 | 270,336 | 71 | 4,281 | -0.11 |
| 88 | Syracuse Chiefs | IL | 3,803 | 262,408 | 69 | 3,743 | 0.02 |
| 89 | Lowell Spinners | NYP | 3,796 | 140,468 | 37 | 4,346 | -0.13 |
| 90 | Hillsboro Hops | NWL | 3,774 | 143,412 | 38 | 3,651 | 0.03 |
| 91 | Quintana Roo Tigers | MxL | 3,770 | 184,736 | 49 | 3,256 | 0.16 |
| 92 | F-M RedHawks | AA | 3,742 | 187,099 | 50 | 3,802 | -0.02 |
| 93 | Wisconsin Timber Rattlers | ML | 3,641 | 247,577 | 68 | 3,970 | -0.08 |
| 94 | Bowie BaySox | EL | 3,618 | 256,865 | 71 | 3,603 | 0.00 |
| 95 | Ciudad del Carmen Dolphins | MxL | 3,592 | 197,573 | 55 | 3,750 | -0.04 |
| 96 | S. Md. Blue Crabs | AtL | 3,591 | 222,611 | 62 | 3,464 | 0.04 |
| 97 | Gary-SS RailCats | AA | 3,517 | 165,306 | 47 | 3,571 | -0.02 |
| 98 | Potomac Nationals | CL | 3,459 | 217,892 | 63 | 3,866 | -0.11 |
| 99 | Lincoln Saltdogs | AA | 3,432 | 171,605 | 50 | 3,543 | -0.03 |
| 100 | Montgomery Biscuits | SL | 3,419 | 232,466 | 68 | 3,821 | -0.11 |
| 101 | Chattanooga Lookouts | SL | 3,414 | 218,512 | 64 | 3,516 | -0.03 |
| 102 | Elmira Pioneers | PGL | 3,377 | 81,037 | 24 | 3,034 | 0.11 |
| 103 | State College Spikes | NYP | 3,363 | 127,775 | 38 | 3,647 | -0.08 |
| 104t | Great Lakes Loons | ML | 3,360 | 221,749 | 66 | 3,334 | 0.01 |
| 104t | Peoria Chiefs | ML | 3,360 | 225,089 | 67 | 3,297 | 0.02 |
| 106 | Lake County Captains | ML | 3,358 | 221,652 | 66 | 3,484 | -0.04 |
| 107 | Salem Red Sox | CL | 3,355 | 228,120 | 68 | 3,345 | 0.00 |
| 108 | Ogden Raptors | PL | 3,300 | 125,398 | 38 | 3,014 | 0.09 |
| 109 | Delmarva Shorebirds | SAL | 3,230 | 203,520 | 63 | 3,233 | 0.00 |
| 110 | Campeche Pirates | MxL | 3,225 | 158,004 | 49 | 2,425 | 0.33 |
| 111 | Staten Island Yankees | NYP | 3,221 | 119,195 | 37 | 3,401 | -0.05 |
| 112 | Mississippi Braves | SL | 3,190 | 216,917 | 68 | 3,152 | 0.01 |
| 113 | Camden Riversharks | AtL | 3,186 | 216,639 | 68 | 3,114 | 0.02 |
| 114 | Eugene Emeralds | NWL | 3,182 | 120,931 | 38 | 2,844 | 0.12 |
| 115 | Lake Elsinore Storm | CalL | 3,146 | 213,962 | 60 | 3,144 | 0.00 |
| 116 | Erie SeaWolves | EL | 3,133 | 203,655 | 65 | 3,124 | 0.00 |
| 117 | Schaumburg Boomers | FL | 3,061 | 162,210 | 53 | 3,212 | -0.05 |
| 118 | La Crosse Loggers | NorthWL | 3,054 | 103,842 | 34 | 3,150 | -0.03 |
| 119 | Rockland Boulders | Can | 3,053 | 161,796 | 53 | 3,182 | -0.04 |
| 120 | Carolina Mudcats | CL | 3,016 | 202,072 | 67 | 3,362 | -0.10 |
| 121 | Tabasco Olmecas | MxL | 3,005 | 168,295 | 56 | 2,469 | 0.22 |
| 122 | Mahoning Valley Scrappers | NYP | 3,002 | 111,079 | 37 | 3,130 | -0.04 |
| 123 | Bowling Green Hot Rods | ML | 2,953 | 200,777 | 68 | 2,818 | 0.05 |
| 124 | Billings Mustangs | PL | 2,945 | 100,120 | 34 | 2,927 | 0.01 |
| 125 | Gateway Grizzlies | FL | 2,926 | 149,319 | 51 | 3,201 | -0.09 |
| 126 | Okotoks Dawgs | WMBL | 2,918 | 70,027 | 24 | 2,827 | 0.03 |
| 127 | Bridgeport Bluefish | AtL | 2,916 | 192,466 | 66 | 2,348 | 0.24 |
| 128 | Wichita Wingnuts | AA | 2,895 | 141,837 | 49 | 3,014 | -0.04 |
| 129 | Boise Hawks | NWL | 2,893 | 109,945 | 38 | 2,303 | 0.26 |
| 130 | Traverse City Beach Bums | FL | 2,878 | 132,404 | 46 | 3,121 | -0.08 |
| 131 | Agua. Railroad Workers | MxL | 2,877 | 152,491 | 53 | 2,937 | -0.02 |
| 132 | Southern Illinois Miners | FL | 2,859 | 151,503 | 53 | 2,779 | 0.03 |
| 133 | Veracruz Rojos del Aguila | MxL | 2,827 | 147,026 | 52 | 3,005 | -0.06 |
| 134t | Inland Empire 66ers | CalL | 2,814 | 196,962 | 70 | 2,838 | -0.01 |
| 134t | Sioux Falls Canaries | AA | 2,814 | 132,280 | 47 | 2,974 | -0.05 |
| 136 | Mexico Red Devils | MxL | 2,787 | 144,908 | 52 | 3,946 | -0.29 |
| 137 | Binghamton Mets | EL | 2,766 | 188,104 | 68 | 2,676 | 0.03 |
| 138 | Stockton Ports | CalL | 2,737 | 191,611 | 70 | 2,793 | -0.02 |
| 139 | Evansville Otters | FL | 2,733 | 114,787 | 42 | 3,019 | -0.09 |
| 140 | Augusta GreenJackets | SAL | 2,725 | 174,382 | 64 | 2,525 | 0.08 |
| 141 | Clearwater Threshers | FSL | 2,723 | 174,283 | 64 | 2,787 | -0.02 |
| 142 | Oaxaca Guerreros | MxL | 2,717 | 138,550 | 51 | 3,383 | -0.20 |
| 143 | San Jose Giants | CalL | 2,703 | 189,205 | 70 | 2,859 | -0.05 |
| 144 | Rome Braves | SAL | 2,689 | 180,191 | 67 | 2,573 | 0.05 |
| 145 | Asheville Tourists | SAL | 2,670 | 181,578 | 68 | 2,572 | 0.04 |
| 146 | Everett AquaSox | NWL | 2,648 | 100,613 | 38 | 2,504 | 0.06 |
| 147 | Biloxi Shuckers*** | SL | 2,604 | 164,076 | 63 | 1,460 | 0.78 |
| 148 | Quebec Capitales | Can | 2,559 | 130,510 | 51 | 2,888 | -0.11 |
| 149 | Cedar Rapids Kernels | ML | 2,550 | 170,832 | 67 | 2,552 | 0.00 |
| 150 | Reynosa Broncos | MxL | 2,536 | 131,862 | 52 | 2,632 | -0.04 |
| 151 | Kenosha Kingfish | NorthWL | 2,485 | 82,019 | 33 | 2,207 | 0.13 |
| 152 | West Virginia Power | SAL | 2,468 | 160,429 | 65 | 2,266 | 0.09 |
| 153 | Idaho Falls Chukars | PL | 2,456 | 90,884 | 37 | 2,283 | 0.08 |
| 154 | Rancho Cucamonga Quakes | CalL | 2,425 | 167,318 | 69 | 2,386 | 0.02 |
| 155 | Lynchburg Hillcats | CL | 2,386 | 157,464 | 66 | 2,405 | -0.01 |
| 156 | Modesto Nuts | CalL | 2,382 | 166,719 | 70 | 2,470 | -0.04 |
| 157 | Kalamazoo Growlers | NorthWL | 2,358 | 75,466 | 32 | 2,243 | 0.05 |
| 158 | St. Joseph Mustangs | MINK | 2,356 | 61,261 | 26 | 2,289 | 0.03 |
| 159 | Newport Gulls | NECBL | 2,315 | 46,290 | 20 | 2,332 | -0.01 |
| 160 | Lancaster JetHawks | CalL | 2,296 | 158,435 | 69 | 2,436 | -0.06 |
| 161 | Puebla Pericos | MxL | 2,291 | 112,251 | 49 | 5,009 | -0.54 |
| 162 | Florence Freedom | FL | 2,273 | 104,758 | 46 | 2,154 | 0.06 |
| 163 | West Virginia Black Bears | NYP | 2,265 | 83,796 | 37 | 758 | 1.99 |
| 164 | Tri-City Dust Devils | NWL | 2,264 | 86,022 | 38 | 2,255 | 0.00 |
| 165 | Salem-Keizer Volcanoes | NWL | 2,259 | 85,851 | 38 | 2,502 | -0.10 |
| 166 | Connecticut Tigers | NYP | 2,257 | 76,751 | 34 | 2,111 | 0.07 |
| 167 | Orem Owlz | PL | 2,256 | 85,733 | 38 | 2,248 | 0.00 |
| 168 | Daytona Tortugas^ | FSL | 2,250 | 137,224 | 61 | 2,470 | -0.09 |
| 169 | Vermont Lake Monsters | NYP | 2,243 | 83,002 | 37 | 2,273 | -0.01 |
| 170 | Ottawa Champions | Can | 2,228 | 115,880 | 52 | | |
| 171 | Hickory Crawdads | SAL | 2,205 | 149,963 | 68 | 2,151 | 0.03 |
| 172 | Jackson Generals | SL | 2,173 | 136,918 | 63 | 2,019 | 0.08 |
| 173 | Gastonia Grizzlies | CPL | 2,152 | 60,255 | 28 | 2,146 | 0.00 |
| 174 | Missoula Osprey | PL | 2,151 | 77,438 | 36 | 2,345 | -0.08 |
| 175 | Grand Junction Rockies | PL | 2,137 | 74,794 | 35 | 2,200 | -0.03 |
| 176 | Peninsula Pilots | CPL | 2,130 | 55,380 | 26 | 2,082 | 0.02 |
| 177 | Fayetteville Swampdogs | CPL | 2,117 | 52,928 | 25 | 2,083 | 0.02 |
| 178 | Worcester Bravehearts | FCBL | 2,107 | 54,789 | 26 | 1,749 | 0.20 |
| 179 | Normal CornBelters | FL | 2,088 | 102,290 | 49 | 2,291 | -0.09 |
| 180 | Lexington Co. Blowfish | CPL | 2,078 | 56,107 | 27 | 1,716 | 0.21 |
| 181 | Kannapolis Intimidators | SAL | 2,056 | 135,727 | 66 | 1,925 | 0.07 |
| 182 | Joliet Slammers | FL | 2,036 | 95,673 | 47 | 1,823 | 0.12 |
| 183 | Fort Myers Miracle | FSL | 2,028 | 133,817 | 66 | 1,861 | 0.09 |
| 184 | Savannah Sand Gnats | SAL | 1,962 | 125,587 | 64 | 2,067 | -0.05 |
| 185 | Victoria HarbourCats | WCL | 1,910 | 49,647 | 26 | 1,576 | 0.21 |
| 186 | River City Rascals | FL | 1,903 | 91,354 | 48 | 1,815 | 0.05 |
| 187 | Trois-Rivieres Aigles | Can | 1,865 | 96,997 | 52 | 1,612 | 0.16 |
| 188 | Brazos Valley Bombers | TCL | 1,848 | 57,288 | 31 | 1,665 | 0.11 |
| 189 | Chillicothe Paints | ProL | 1,824 | 54,718 | 30 | 1,756 | 0.04 |
| 190 | Eau Claire Express | NorthWL | 1,818 | 61,814 | 34 | 2,040 | -0.11 |
| 191 | Washington Wild Things | FL | 1,806 | 83,087 | 46 | 1,879 | -0.04 |
| 192t | Danville Dans | ProL | 1,795 | 52,056 | 29 | 1,738 | 0.03 |
| 192t | Lake Erie Crushers | FL | 1,795 | 86,155 | 48 | 2,209 | -0.19 |
| 194 | Williamsport Crosscutters | NYP | 1,780 | 64,081 | 36 | 1,750 | 0.02 |
| 195 | Visalia Rawhide | CalL | 1,729 | 121,004 | 70 | 1,714 | 0.01 |
| 196 | Chatham Anglers | CCL | 1,702 | 35,752 | 21 | 1,833 | -0.07 |
| 197 | St. Cloud Rox | NorthWL | 1,695 | 59,342 | 35 | 1,635 | 0.04 |
| 198 | Pulaski Yankees | AppL | 1,677 | 57,023 | 34 | 818 | 1.05 |
| 199 | Pittsfield Suns | FCBL | 1,654 | 41,345 | 25 | 1,803 | -0.08 |
| 200 | Sioux City Explorers | AA | 1,647 | 77,429 | 47 | 1,057 | 0.56 |
| 201t | Greeneville Astros | AppL | 1,644 | 54,252 | 33 | 1,430 | 0.15 |
| 201t | Oneonta Outlaws | NYCBL | 1,644 | 36,160 | 22 | 1,848 | -0.11 |
| 203 | Charlotte Stone Crabs | FSL | 1,630 | 105,965 | 65 | 1,850 | -0.12 |
| 204 | Wisconsin Woodchucks | NorthWL | 1,613 | 53,242 | 33 | 1,654 | -0.02 |
| 205 | Corvallis Knights | WCL | 1,586 | 41,242 | 26 | 1,269 | 0.25 |
| 206 | Brockton Rox | FCBL | 1,582 | 44,294 | 28 | 1,668 | -0.05 |
| 207 | New Jersey Jackals | Can | 1,578 | 78,913 | 50 | 1,661 | -0.05 |
| 208 | Clinton LumberKings | ML | 1,573 | 104,405 | 67 | 1,713 | -0.08 |
| 209 | Windy City ThunderBolts | FL | 1,562 | 76,550 | 49 | 1,552 | 0.01 |
| 210 | Mobile BayBears | SL | 1,553 | 96,260 | 62 | 1,687 | -0.08 |
| 211 | Hyannis Harbor Hawks | CCL | 1,550 | 32,559 | 21 | 1,712 | -0.09 |
| 212 | Joplin Blasters | AA | 1,538 | 69,222 | 45 | | |
| 213 | Kokomo Jackrabbits | ProL | 1,523 | 44,181 | 29 | | |
| 214 | St. Lucie Mets | FSL | 1,501 | 99,044 | 66 | 1,479 | 0.01 |
| 215 | Tampa Yankees | FSL | 1,497 | 92,786 | 62 | 1,640 | -0.09 |
| 216 | Bradenton Marauders | FSL | 1,492 | 102,914 | 69 | 1,609 | -0.07 |
| 217 | Lakeshore Chinooks | NorthWL | 1,468 | 46,974 | 32 | 1,373 | 0.07 |
| 218 | WI Rapids Rafters | NorthWL | 1,464 | 46,839 | 32 | 1,323 | 0.07 |
| 219 | Martinsville Mustangs | CPL | 1,449 | 33,317 | 23 | 1,539 | -0.06 |
| 220 | Valley Blue Sox | NECBL | 1,435 | 30,143 | 21 | 1,590 | -0.10 |
| 221 | High Desert Mavericks | CalL | 1,425 | 94,065 | 66 | 2,103 | -0.32 |
| 222 | Duluth Huskies | NorthWL | 1,421 | 51,161 | 36 | 1,181 | 0.20 |
| 223 | Holly Springs Salamanders | CPL | 1,418 | 39,712 | 28 | | |
| 224 | Green Bay Bullfrogs | NorthWL | 1,417 | 48,175 | 34 | 1,192 | 0.19 |
| 225 | Auburn Doubledays | NYP | 1,408 | 50,670 | 36 | 1,240 | 0.14 |
| 226 | Yakima Valley Pippins | WCL | 1,359 | 35,331 | 26 | 1,372 | -0.01 |
| 227 | Burlington Royals | AppL | 1,355 | 46,063 | 34 | 1,191 | 0.14 |
| 228 | Amsterdam Mohawks | PGL | 1,348 | 31,001 | 23 | 1,051 | 0.28 |
| 229 | Wilson Tobs | CPL | 1,328 | 35,857 | 27 | 1,396 | -0.05 |
| 230 | Battle Creek Bombers | NorthWL | 1,314 | 44,670 | 34 | 1,226 | 0.07 |
| 231 | Bristol Blues | FCBL | 1,312 | 35,435 | 27 | | |
| 232 | Johnson City Cardinals | AppL | 1,304 | 39,118 | 30 | 1,261 | 0.03 |
| 233 | Laredo Lemurs | AA | 1,302 | 62,517 | 48 | 2,651 | -0.51 |
| 234 | Wilmington Sharks | CPL | 1,301 | 28,622 | 22 | 1,897 | -0.31 |
| 235 | Bellingham Bells | WCL | 1,275 | 34,435 | 27 | 1,331 | -0.04 |
| 236 | Springfield Sliders | ProL | 1,269 | 34,262 | 27 | 1,202 | 0.06 |
| 237 | Great Falls Voyagers | PL | 1,262 | 45,414 | 36 | 1,338 | -0.06 |
| 238 | Brevard Co. Manatees | FSL | 1,244 | 78,373 | 62 | 1,286 | -0.03 |
| 239t | Medford Rogues | WCL | 1,231 | 29,548 | 24 | 1,387 | -0.11 |
| 239t | Nashua Silver Knights | FCBL | 1,231 | 30,784 | 25 | 1,375 | -0.10 |
| 241 | Willmar Stingers | NorthWL | 1,223 | 41,583 | 34 | 1,196 | 0.02 |
| 242 | Wenatchee AppleSox | WCL | 1,196 | 31,098 | 26 | 1,218 | -0.02 |
| 243 | Sussex Co. Miners | Can | 1,187 | 56,988 | 48 | | |
| 244 | Vermont Mountaineers | NECBL | 1,186 | 23,711 | 20 | 1,088 | 0.09 |
| 245 | Keene Swamp Bats | NECBL | 1,175 | 24,683 | 21 | 1,242 | -0.05 |
| 246 | North Shore Navigators | FCBL | 1,147 | 29,812 | 26 | 1,107 | 0.04 |
| 247 | Forest City Owls | CPL | 1,141 | 29,667 | 26 | 1,561 | -0.27 |
| 248 | Waterloo Bucks | NorthWL | 1,126 | 40,546 | 36 | 1,709 | -0.34 |
| 249 | Cowlitz Black Bears | WCL | 1,125 | 30,370 | 27 | 1,198 | -0.06 |
| 250 | Mankato MoonDogs | NorthWL | 1,111 | 38,871 | 35 | 1,174 | -0.05 |
| 251 | Grand Prairie AirHogs | AA | 1,108 | 52,072 | 47 | 1,321 | -0.16 |
| 252 | Cotuit Kettleers | CCL | 1,106 | 23,234 | 21 | 1,078 | 0.03 |
| 253 | Harwich Mariners | CCL | 1,103 | 23,160 | 21 | 1,311 | -0.16 |
| 254 | Lethbridge Bulls | WMBL | 1,101 | 25,315 | 23 | 819 | 0.34 |
| 255 | Newark Pilots | PGL | 1,086 | 22,807 | 21 | 843 | 0.29 |
| 256 | Orleans Firebirds | CCL | 1,083 | 22,743 | 21 | 1,298 | -0.17 |
| 257 | Walla Walla Sweets | WCL | 1,077 | 29,085 | 27 | 1,220 | -0.12 |
| 258 | Morehead City Marlins | CPL | 1,076 | 29,042 | 27 | 1,028 | 0.05 |
| 259 | Hagerstown Suns | SAL | 1,073 | 68,688 | 64 | 979 | 0.10 |
| 260 | Amarillo Thunderheads& | AA | 1,071 | 52,472 | 49 | 1,903 | -0.44 |
| 261 | Edmonton Prospects | WMBL | 1,053 | 24,229 | 23 | 856 | 0.23 |
| 262 | High Point-Thomasville HiToms | CPL | 1,042 | 27,103 | 26 | 530 | 0.97 |
| 263 | Northwest Indiana Oilmen | MDCL | 1,040 | 31,119 | 30 | 851 | 0.22 |
| 264 | Rochester Honkers | NorthWL | 1,037 | 35,421 | 34 | 986 | 0.05 |
| 265 | Jupiter Hammerheads | FSL | 1,034 | 67,194 | 65 | 1,138 | -0.09 |
| 266t | Palm Beach Cardinals | FSL | 1,017 | 67,108 | 66 | 1,101 | -0.08 |
| 266t | Bend Elks | WCL | 1,017 | 26,429 | 26 | 1,372 | -0.26 |
| 268 | Burlington Bees | ML | 998 | 66,867 | 67 | 1,054 | -0.05 |
| 269 | Rockford Aviators | FL | 993 | 44,674 | 45 | 1,608 | -0.38 |
| 270 | Lakeland Flying Tigers | FSL | 973 | 61,328 | 63 | 991 | -0.02 |
| 271 | Asheboro Copperheads | CPL | 971 | 27,188 | 28 | 975 | 0.00 |
| 272 | Terre Haute Rex | ProL | 970 | 29,110 | 30 | 986 | -0.02 |
| 273 | Beloit Snappers | ML | 958 | 65,152 | 68 | 977 | -0.02 |
| 274 | Kelowna Falcons | WCL | 948 | 24,636 | 26 | 863 | 0.10 |
| 275 | Kingsport Mets | AppL | 942 | 31,086 | 33 | 952 | -0.01 |
| 276 | Helena Brewers | PL | 940 | 33,841 | 36 | 855 | 0.10 |
| 277 | Leesburg Lightning | FCSL | 939 | 18,771 | 20 | 1,297 | -0.28 |
| 278 | Batavia MuckDogs | NYP | 921 | 32,221 | 35 | 954 | -0.03 |
| 279 | Y-D Red Sox | CCL | 918 | 19,284 | 21 | 775 | 0.18 |
| 280 | Quincy Gems | ProL | 901 | 24,331 | 27 | 1,067 | -0.16 |
| 281 | West Virginia Miners | ProL | 898 | 26,930 | 30 | 940 | -0.04 |
| 282 | Wareham Gatemen | CCL | 895 | 18,785 | 21 | 829 | 0.08 |
| 283 | S Ohio Copperheads | GLSCL | 889 | 13,330 | 15 | 814 | 0.09 |
| 284 | Danville Braves | AppL | 874 | 28,841 | 33 | 950 | -0.08 |
| 285 | Brewster Whitecaps | CCL | 873 | 19,324 | 21 | 837 | 0.04 |
| 286 | Falmouth Commodores | CCL | 870 | 18,279 | 21 | 923 | -0.06 |
| 287 | Bourne Braves | CCL | 847 | 17,797 | 21 | 708 | 0.20 |
| 288 | Matsu Miners | ABL | 832 | 18,312 | 22 | 650 | 0.28 |
| 289 | Glen Falls Dragons&& | PGL | 828 | 19,039 | 23 | 615 | 0.35 |
| 290 | Princeton Rays | AppL | 820 | 27,051 | 33 | 753 | 0.09 |
| 291 | Mohawk Valley DiamondDawgs | PGL | 820 | 18,050 | 22 | 767 | 0.07 |
| 292 | North Adams SteepleCats | NECBL | 805 | 16,902 | 21 | 731 | 0.10 |
| 293 | Bluefield Blue Jays | AppL | 803 | 24,099 | 30 | 826 | -0.03 |
| 294 | Dunedin Blue Jays | FSL | 798 | 52,659 | 66 | 896 | -0.11 |
| 295 | Thunder Bay Border Cats | NorthWL | 759 | 27,340 | 36 | 664 | 0.14 |
| 296 | Bakersfield Blaze | CalL | 740 | 51,789 | 70 | 827 | -0.11 |
| 297 | Martha's Vineyard Sharks | FCBL | 732 | 20,497 | 28 | 779 | -0.06 |
| 298 | Butler Blue Sox | ProL | 724 | 20,259 | 28 | 649 | 0.12 |
| 299t | Elizabethton Twins | AppL | 712 | 22,069 | 31 | 806 | -0.12 |
| 299t | Florence Redwolves | CPL | 712 | 19,236 | 27 | 812 | -0.12 |
| 301 | Medicine Hat Mavericks | WMBL | 706 | 16,236 | 23 | 701 | 0.01 |
| 302 | Ocean State Waves | NECBL | 684 | 13,670 | 20 | 453 | 0.51 |
| 303 | Plymouth Pilgrims | NECBL | 657 | 13,142 | 20 | 542 | 0.21 |
| 304 | Bristol Pirates | AppL | 637 | 17,849 | 28 | 858 | -0.26 |
| 305 | Hannibal Cavemen | ProL | 632 | 17,077 | 27 | 666 | -0.05 |
| 306 | New Bedford Bay Sox | NECBL | 612 | 11,631 | 19 | 329 | 0.86 |
| 307 | Charlottesville TomSox | VBL | 583 | 12,233 | 21 | | |
| 308t | Richmond River Rats | ProL | 573 | 15,474 | 27 | 782 | -0.27 |
| 308t | Edenton Steamers | CPL | 573 | 13,751 | 24 | 550 | 0.04 |
| 310 | Lima Locos | GLSCL | 568 | 7,958 | 14 | 604 | -0.06 |
| 311 | Klamath Falls Gems | WCL | 562 | 14,044 | 25 | 978 | -0.43 |
| 312 | Albany Dutchmen | PGL | 552 | 11,590 | 21 | 466 | 0.18 |
| 313 | San Rafael Pacifics | PA | 542 | 20,610 | 38 | 604 | -0.10 |
| 314 | Champion City Kings | ProL | 511 | 13,799 | 27 | 596 | -0.14 |
| 315 | Dupage County Hounds | MDCL | 490 | 15,686 | 32 | 65 | 6.54 |
| 16 | Regina Red Sox | WMBL | 484 | 11,611 | 24 | 451 | 0.07 |
| 317 | Sanford Mainers | NECBL | 483 | 10,151 | 21 | 480 | 0.01 |
| 318 | Hamilton Joes | GLSCL | 480 | 7,198 | 15 | 398 | 0.21 |
| 319 | Waynesboro Generals | VBL | 463 | 9,728 | 21 | | |
| 320 | Jamestown Jammers | ProL | 451 | 13,078 | 29 | | |
| 321 | Alexandria Blue Anchors | NorthWL | 442 | 15,463 | 35 | 621 | -0.29 |
| 322 | Adirondack Trail Blazers | PGL | 420 | 9,243 | 22 | 394 | 0.07 |
| 323 | Staunton Braves | VBL | 394 | 8,274 | 21 | | |
| 324 | Seacoast Mavericks | FCBL | 370 | 9,978 | 27 | 389 | -0.05 |
| 325 | Kitsap BlueJackets | WCL | 355 | 9,584 | 27 | 518 | -0.31 |
| 326 | Winchester Royals | VBL | 354 | 7,441 | 21 | | |
| 327 | Olean Oilers | NYCBL | 352 | 7,038 | 20 | 376 | -0.06 |
| 328 | Lexington Snipes | MDCL | 348 | 10,787 | 31 | 73 | 3.77 |
| 329 | Front Royal Cardinals | VBL | 328 | 7,228 | 22 | | |
| 330 | Bethesda Big Train | CalR | 322 | 6,117 | 19 | 586 | -0.45 |
| 331t | Laconia Muskrats | NECBL | 316 | 6,320 | 20 | 350 | -0.10 |
| 331t | Moose Jaw Miller Express | WMBL | 316 | 7,583 | 24 | 297 | 0.06 |
| 333 | Danbury Westerners | NECBL | 308 | 5,544 | 18 | 304 | 0.01 |
| 334 | Petersburg Generals | CPL | 304 | 7,593 | 25 | 900 | -0.66 |
| 335 | Southland Vikings | MDCL | 285 | 7,970 | 28 | 183 | 0.56 |
| 336 | Torrington Titans | FCBL | 283 | 6,221 | 22 | 476 | -0.41 |
| 337 | DeLand Suns | FCSL | 283 | 5,383 | 19 | 220 | 0.29 |
| 338 | Utica Brewers | PGL | 280 | 6,150 | 22 | 423 | -0.34 |
| 339 | Niagara Power | NYCBL | 277 | 4,985 | 18 | 304 | -0.09 |
| 340 | Wachusett Dirt Dawgs | FCBL | 274 | 7,131 | 26 | 273 | 0.00 |
| 341 | Joliet Admirals | MDCL | 268 | 8,050 | 30 | 10 | 25.80 |
| 342 | Swift Current Indians | WMBL | 262 | 6,287 | 24 | 260 | 0.01 |
| 343 | Cortland Crush | NYCBL | 256 | 4,857 | 19 | 131 | 0.95 |
| 344 | Weyburn Beavers | WMBL | 244 | 5,130 | 21 | 187 | 0.30 |
| 345 | Michigan City Lakers | MDCL | 239 | 6,680 | 28 | | |
| 346 | Galion Graders | GLSCL | 227 | 4,094 | 18 | | |
| 347 | Grand Lake Mariners | GLSCL | 220 | 3,955 | 18 | 208 | 0.06 |
| 348 | Yorkton Cardinals | WMBL | 208 | 4,580 | 22 | 269 | -0.23 |
| 349 | Genesee Rapids | NYCBL | 202 | 4,846 | 24 | 133 | 0.52 |
| 350 | Mystic Schooners | NECBL | 192 | 4,022 | 21 | 187 | 0.03 |
| 351 | Nevada Griffons | MINK | 184 | 3,686 | 20 | 205 | -0.10 |
| 352 | Vallejo Admirals | PA | 174 | 6,776 | 39 | | |
| 353 | Charles Town Cannons | VBL | 172 | 3,609 | 21 | | |
| 354 | Hornell Dodgers | NYCBL | 165 | 3,301 | 20 | 242 | -0.32 |
| 355 | Melville Millionaires | WMBL | 162 | 3,564 | 22 | 217 | -0.25 |
| 356 | Saugerties Stallions | PGL | 160 | 3,356 | 21 | | |
| 357 | Victor RailRiders | PGL | 158 | 3,000 | 19 | | |
| 358 | New Market Rebels | VBL | 156 | 3,280 | 21 | | |
| 359 | Syracuse Salt Cats | NYCBL | 154 | 3,075 | 20 | 26 | 4.92 |
| 360 | Sonoma Stompers | PA | 152 | 5,760 | 38 | 320 | -0.53 |
| 361 | Winter Garden Squeeze | FCSL | 151 | 2,264 | 15 | 140 | 0.08 |
| 362t | Cincinnati Steam | GLSCL | 126 | 2,017 | 16 | 326 | -0.61 |
| 362t | Silver Spring Takoma T-Bolts | CalR | 126 | 2,394 | 19 | 149 | -0.15 |
| 364 | Pittsburg Diamonds | PA | 101 | 3,938 | 39 | 91 | 0.11 |
| 365 | Alexandria Aces | CalR | 98 | 1,861 | 19 | 132 | -0.26 |
| 366 | D.C. Grays | CalR | 93 | 1,867 | 20 | 46 | 1.02 |
| 367 | Licking County Settlers | GLSCL | 74 | 1,328 | 18 | 296 | -0.75 |
| 368 | Jersey Pilots | ACBL | 65 | 850 | 13 | 54 | 0.20 |
| 369 | Xenia Scouts | GLSCL | 49 | 835 | 17 | 56 | -0.13 |
| 370 | Lake Erie Monarchs | GLSCL | 37 | 710 | 19 | 225 | -0.84 |
| 371 | Aldie Senators | VBL | 10 | 220 | 21 | | |
| 372 | N Ohio Baseball Club | GLSCL | 7 | 95 | 13 | | |
| 373t | Sherrill Silversmiths | NYCBL | 4 | 67 | 18 | 42 | -0.90 |
| 373t | Herndon Braves | CalR | 4 | 69 | 18 | 8 | -0.50 |
| 375 | Vienna River Dogs | CalR | 2 | 30 | 16 | 17 | -0.88 |
*Played last season as Jamestown Jammers
**Played last season as Oklahoma City RedHawks
***Played last season as Huntsville Stars
^Played last season as Daytona Cubs
^^Played last season as Pulaski Yankees
&Played last season as Amarillo Sox
&&Played last season as Glens Falls Golden Eagles
ABL = Alaska Baseball League (summer collegiate)
AA = American Association (independent)
AppL = Appalachian League (rookie)
AtL = Atlantic League (independent)
CalL = California League (High Class A)
CalR = Cal Ripken Collegiate Baseball League
Can = Can-Am League (independent)
CCL = Cape Cod League (summer collegiate)
CL = Carolina League (High Class A)
CPL = Coastal Plain League (summer collegiate)
EL = Eastern League (Class AA)
FCBL = Futures Collegiate Baseball League (summer collegiate)
FCSL = Florida Collegiate Baseball League (summer collegiate)
FSL = Florida State League (High Class A)
FL = Frontier League (independent)
GLSCL = Great Lakes Summer Collegiate League (summer collegiate)
IL = International League (Class AAA)
MDCL = Midwest Collegiate League (summer collegiate)
MINK = M.I.N.K. League (summer collegiate)
ML = Midwest League (Low Class A)
NECBL = New England Collegiate Baseball League (summer collegiate)
NorthWL = Northwoods League (summer collegiate)
NWL = Northwest League (short season A)
NYCBL = New York Collegiate Baseball League (summer collegiate)
NYP = NY-Penn League (short season A)
PA = Pacific Association (independent)
PCL = Pacific Coast League (PCL)
PGL = Perfect Game Collegiate Baseball League (summer collegiate)
PL = Pioneer League (rookie)
ProL = Prospect League (summer collegiate)
SAL = South Atlantic League (Low Class A)
SL = Southern League (Class AA)
TL = Texas League (Class AA)
VBL = Valley Baseball League (summer collegiate)
WCL = West Coast League (summer collegiate)
WMBL = Western Major Baseball League (summer collegiate)
RELATED STORIES: 2105 Independent Attendance by Average; 2015 Independent Attendance by Total; 2015 Independent Attendance by League; 2015 Affiliated Attendance by Average; 2015 Affiliated Attendance by Total; 2015 Affiliated Attendance by Level; 2015 Affiliated Attendance by League; 2015 Summer Collegiate Attendance by Average; 2015 Summer Collegiate Attendance by Total; 2015 Summer Collegiate Attendance by League