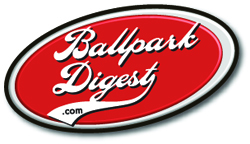 With the Atlantic League wrapping up its regular season last night, it's time to present independent-league attendance information for the 2015 season. We conclude with a listing of indy attendance by average.
We're limiting the attendance listings to the five independent league that report attendance on a regular basis. That means circuits like the Pecos League are not listed. In addition, you'll note a smaller indy universe this year: United League Baseball did not play.
Here are the complete attendance figures of independent baseball teams, as listed by per-game average, with a comparison of 2014 attendance figures. All stats come directly from league websites and last year's Ballpark Digest attendance rankings.
| | | | | | | | |
| --- | --- | --- | --- | --- | --- | --- | --- |
| | TEAM | LGE | TOTAL | GMS | AV | 2014A |  +/- |
| 1 | St. Paul Saints | AA | 404,528 | 50 | 8,091 | 5,279 | 0.53 |
| 2 | Winnipeg Goldeyes | AA | 258,922 | 49 | 5,284 | 5,618 | -0.06 |
| 3 | Long Island Ducks | AtL | 358,317 | 68 | 5,269 | 5,067 | 0.04 |
| 4 | Somerset Patriots | AtL | 347,770 | 67 | 5,191 | 5,202 | 0.00 |
| 5 | Kansas City T-Bones | AA | 232,068 | 47 | 4,938 | 5,187 | -0.05 |
| 6 | Sugar Land Skeeters | AtL | 296,525 | 67 | 4,426 | 5,557 | -0.20 |
| 7 | Lancaster Barnstormers | AtL | 276,975 | 68 | 4,073 | 4,376 | -0.07 |
| 8 | York Revolution | AtL | 259,989 | 68 | 3,823 | 3,937 | -0.03 |
| 9 | F-M RedHawks | AA | 187,099 | 50 | 3,742 | 3,802 | -0.02 |
| 10 | S. Md. Blue Crabs | AtL | 222,611 | 62 | 3,591 | 3,464 | 0.04 |
| 11 | Gary-SS RailCats | AA | 165,306 | 47 | 3,517 | 3,571 | -0.02 |
| 12 | Lincoln Saltdogs | AA | 171,605 | 50 | 3,432 | 3,543 | -0.03 |
| 13 | Camden Riversharks | AtL | 216,639 | 68 | 3,186 | 3,114 | 0.02 |
| 14 | Schaumburg Boomers | FL | 162,210 | 53 | 3,061 | 3,212 | -0.05 |
| 15 | Rockland Boulders | Can | 161,796 | 53 | 3,053 | 3,182 | -0.04 |
| 16 | Gateway Grizzlies | FL | 149,319 | 51 | 2,926 | 3,201 | -0.09 |
| 17 | Bridgeport Bluefish | AtL | 192,466 | 66 | 2,916 | 2,348 | 0.24 |
| 18 | Wichita Wingnuts | AA | 141,837 | 49 | 2,895 | 3,014 | -0.04 |
| 19 | Traverse City Beach Bums | FL | 132,404 | 46 | 2,878 | 3,121 | -0.08 |
| 20 | Southern Illinois Miners | FL | 151,503 | 53 | 2,859 | 2,779 | 0.03 |
| 21 | Sioux Falls Canaries | AA | 132,280 | 47 | 2,814 | 2,974 | -0.05 |
| 22 | Evansville Otters | FL | 114,787 | 42 | 2,733 | 3,019 | -0.09 |
| 23 | Quebec Capitales | Can | 130,510 | 51 | 2,559 | 2,888 | -0.11 |
| 24 | Florence Freedom | FL | 104,758 | 46 | 2,273 | 2,154 | 0.06 |
| 25 | Ottawa Champions | Can | 115,880 | 52 | 2,228 | | |
| 26 | Normal CornBelters | FL | 102,290 | 49 | 2,088 | 2,291 | -0.09 |
| 27 | Joliet Slammers | FL | 95,673 | 47 | 2,036 | 1,823 | 0.12 |
| 28 | River City Rascals | FL | 91,354 | 48 | 1,903 | 1,815 | 0.05 |
| 29 | Trois-Rivieres Aigles | Can | 96,997 | 52 | 1,865 | 1,612 | 0.16 |
| 30 | Washington Wild Things | FL | 83,087 | 46 | 1,806 | 1,879 | -0.04 |
| 31 | Lake Erie Crushers | FL | 86,155 | 48 | 1,795 | 2,209 | -0.19 |
| 32 | Sioux City Explorers | AA | 77,429 | 47 | 1,647 | 1,057 | 0.56 |
| 33 | New Jersey Jackals | Can | 78,913 | 50 | 1,578 | 1,661 | -0.05 |
| 34 | Windy City ThunderBolts | FL | 76,550 | 49 | 1,562 | 1,552 | 0.01 |
| 35 | Joplin Blasters | AA | 69,222 | 45 | 1,538 | | |
| 36 | Laredo Lemurs | AA | 62,517 | 48 | 1,302 | 2,651 | -0.51 |
| 37 | Sussex Co. Miners | Can | 56,988 | 48 | 1,187 | | |
| 38 | Grand Prairie AirHogs | AA | 52,072 | 47 | 1,108 | 1,321 | -0.16 |
| 39 | Amarillo Thunderheads | AA | 52,472 | 49 | 1,071 | 1,903 | -0.44 |
| 40 | Rockford Aviators | FL | 44,674 | 45 | 993 | 1,608 | -0.38 |
| 41 | San Rafael Pacifics | PA | 20,610 | 38 | 542 | 604 | -0.10 |
| 42 | Vallejo Admirals | PA | 6,776 | 39 | 174 | | |
| 43 | Sonoma Stompers | PA | 5,760 | 38 | 152 | 320 | -0.53 |
| 44 | Pittsburg Diamonds | PA | 3,938 | 39 | 101 | 91 | 0.11 |
AA = American Association
AtL = Atlantic League
Can = Can-Am League
FL = Frontier League
PA = Pacific Association
RELATED STORIES: 2015 Independent Attendance by Total; 2015 Independent Attendance by League; 2015 Affiliated Attendance by Average; 2015 Affiliated Attendance by Total; 2015 Affiliated Attendance by Level; 2015 Affiliated Attendance by League; 2015 Summer Collegiate Attendance by Average; 2015 Summer Collegiate Attendance by Total; 2015 Summer Collegiate Attendance by League