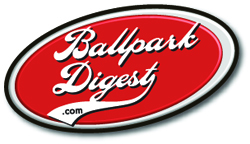 With the summer-collegiate regular season wrapping up last night, we'll be reporting the numbers across the industry. We begin today's coverage with a listing of summer-collegiate attendance, sorted by league.
This doesn't cover every summer-collegiate league: there are a few leagues that choose not to report the attendance numbers publicly, and there are some leagues that don't seriously track attendance numbers. That's OK: in those cases we're talking about good-quality community entertainment. In addition, we don't list leagues where teams report partial numbers, though teams reporting numbers will be listed in other lists today. Still, this listing should give you a good idea of the growth in the summer-collegiate industry. More teams will be represented in other lists today.
To come: summer-collegiate attendance by total and summer-collegiate attendance by average.
Cape Cod League
| | | | | | | |
| --- | --- | --- | --- | --- | --- | --- |
| # | TEAM | TOTAL | GMS | AV | 2014 | AV |
| 1 | Chatham Anglers | 35,752 | 21 | 1,702 | 38,487 | 1,833 |
| 2 | Hyannis Harbor Hawks | 32,559 | 21 | 1,550 | 35,953 | 1,712 |
| 3 | Cotuit Kettleers | 23,234 | 21 | 1,106 | 22,648 | 1,078 |
| 4 | Harwich Mariners | 23,160 | 21 | 1,103 | 27,535 | 1,311 |
| 5 | Orleans Firebirds | 22,743 | 21 | 1,083 | 27,251 | 1,298 |
| 6 | Y-D Red Sox | 19,284 | 21 | 918 | 16,268 | 775 |
| 7 | Wareham Gatemen | 18,785 | 21 | 895 | 17,403 | 829 |
| 8 | Brewster Whitecaps | 19,324 | 21 | 873 | 17,579 | 837 |
| 9 | Falmouth Commodores | 18,279 | 21 | 870 | 19,382 | 923 |
| 10 | Bourne Braves | 17,797 | 21 | 847 | 14,871 | 708 |
| | TOTALS | 229,917 | 210 | 1,095 | 237,377 | 1,130 |
Coastal Plain League
| | | | | | | |
| --- | --- | --- | --- | --- | --- | --- |
| # | TEAM | TOTAL | GMS | AV | 2014 | AV |
| 1 | Gastonia Grizzlies | 60,255 | 28 | 2,152 | 51,510 | 2,146 |
| 2 | Peninsula Pilots | 55,380 | 26 | 2,130 | 58,283 | 2,082 |
| 3 | Fayetteville Swampdogs | 52,928 | 25 | 2,117 | 54,160 | 2,083 |
| 4 | Lexington County Blowfish | 56,107 | 27 | 2,078 | 44,610 | 1,716 |
| 5 | Martinsville Mustangs | 33,317 | 23 | 1,449 | 38,482 | 1,539 |
| 6 | Holly Springs Salamanders | 39,712 | 28 | 1,418 | | |
| 7 | Wilson Tobs | 35,857 | 27 | 1,328 | 34,903 | 1,396 |
| 8 | Wilmington Sharks | 28,622 | 22 | 1,301 | 47,422 | 1,897 |
| 9 | Forest City Owls | 29,667 | 26 | 1,141 | 39,017 | 1,561 |
| 10 | Morehead City Marlins | 29,042 | 27 | 1,076 | 21,585 | 1,028 |
| 11 | High Point-Thomasville HiToms | 27,103 | 26 | 1,042 | 13,778 | 530 |
| 12 | Asheboro Copperheads | 27,188 | 28 | 971 | 27,304 | 975 |
| 13 | Florence Redwolves | 19,236 | 27 | 712 | 20,494 | 812 |
| 14 | Edenton Steamers | 13,751 | 24 | 573 | 14,294 | 550 |
| 15 | Petersburg Generals | 7,593 | 25 | 304 | 22,501 | 900 |
| | TOTALS | 515,758 | 389 | 1,326 | 488,343 | 1,372 |
Futures Collegiate Baseball League
| | | | | | | |
| --- | --- | --- | --- | --- | --- | --- |
| # | TEAM | TOTAL | GMS | AV | 2014 | AV |
| 1 | Worcester Bravehearts | 54,789 | 26 | 2,107 | 43,716 | 1,749 |
| 2 | Pittsfield Suns | 41,345 | 25 | 1,654 | 46,913 | 1,803 |
| 3 | Brockton Rox | 44,294 | 28 | 1,582 | 45,028 | 1,668 |
| 4 | Bristol Blues | 35,435 | 27 | 1,312 | | |
| 5 | Nashua Silver Knights | 30,784 | 25 | 1,231 | 35,760 | 1,375 |
| 6 | North Shore Navigators | 29,812 | 26 | 1,147 | 28,769 | 1,107 |
| 7 | Martha's Vineyard Sharks | 20,497 | 28 | 732 | 17,910 | 779 |
| 8 | Seacoast Mavericks | 9,978 | 27 | 370 | 9,718 | 389 |
| 9 | Torrington Titans | 6,221 | 22 | 283 | 11,412 | 476 |
| 10 | Wachusett Dirt Dawgs | 7,131 | 26 | 274 | 7,096 | 273 |
| | TOTALS | 280,286 | 260 | 1,078 | 260,052 | 1,032 |
Midwest Collegiate Baseball League
| | | | | | | |
| --- | --- | --- | --- | --- | --- | --- |
| # | TEAM | TOTAL | GMS | AV | 2014 | AV |
| 1 | Northwest Indiana Oilmen | 31,119 | 30 | 1,040 | 19,576 | 851 |
| 2 | Dupage County Hounds | 15,686 | 32 | 490 | 1,367 | 65 |
| 3 | Lexington Snipes | 10,787 | 31 | 348 | 1,062 | 73 |
| 4 | Southland Vikings | 7,970 | 28 | 285 | 3,119 | 183 |
| 5 | Joliet Admirals | 8,050 | 30 | 268 | 152 | 10 |
| 6 | Michigan City Lakers | 6,680 | 28 | 239 | | |
| | TOTALS | 80,372 | 179 | 449 | 25,276 | 235 |
New England Collegiate Baseball League
| | | | | | | |
| --- | --- | --- | --- | --- | --- | --- |
| # | TEAM | TOTAL | GMS | AV | 2014 | AV |
| 1 | Newport Gulls | 46,290 | 20 | 2,315 | 46,645 | 2,332 |
| 2 | Valley Blue Sox | 30,143 | 21 | 1,435 | 30,213 | 1,590 |
| 3 | Vermont Mountaineers | 23,711 | 20 | 1,186 | 22,854 | 1,088 |
| 4 | Keene Swamp Bats | 24,683 | 21 | 1,175 | 24,834 | 1,242 |
| 5 | North Adams SteepleCats | 16,902 | 21 | 805 | 14,628 | 731 |
| 6 | Ocean State Waves | 13,670 | 20 | 684 | 9,521 | 453 |
| 7 | Plymouth Pilgrims | 13,142 | 20 | 657 | 10,838 | 542 |
| 8 | New Bedford Bay Sox | 11,631 | 19 | 612 | 6,580 | 329 |
| 9 | Sanford Mainers | 10,151 | 21 | 483 | 10,084 | 480 |
| 10 | Laconia Muskrats | 6,320 | 20 | 316 | 7,002 | 350 |
| 11 | Danbury Westerners | 5,544 | 18 | 308 | 5,778 | 304 |
| 12 | Mystic Schooners | 4,022 | 21 | 192 | 2,938 | 187 |
| | TOTALS | 206,209 | 242 | 852 | 192,906 | 797 |
New York Collegiate Baseball League
| | | | | | | |
| --- | --- | --- | --- | --- | --- | --- |
| # | TEAM | TOTAL | GMS | AV | 2014 | AV |
| 1 | Oneonta Outlaws | 36,160 | 22 | 1,644 | 40,660 | 1,848 |
| 2 | Olean Oilers | 7,038 | 20 | 352 | 7,153 | 376 |
| 3 | Niagara Power | 4,985 | 18 | 277 | 6,988 | 304 |
| 4 | Cortland Crush | 4,857 | 19 | 256 | 2,480 | 131 |
| 5 | Genesee Rapids | 4,846 | 24 | 202 | 3,069 | 133 |
| 6 | Hornell Dodgers | 3,301 | 20 | 165 | 5,320 | 242 |
| 7 | Syracuse Salt Cats | 3,075 | 20 | 154 | 543 | 26 |
| 8 | Sherrill Silversmiths | 67 | 18 | 4 | 806 | 42 |
| | TOTALS | 64,329 | 250 | 257 | 75,208 | 280 |
Northwoods League
| | | | | | | |
| --- | --- | --- | --- | --- | --- | --- |
| # | TEAM | TOTAL | GMS | AV | 2014 | AV |
| 1 | Madison Mallards | 216,159 | 34 | 6,358 | 214,849 | 6,139 |
| 2 | La Crosse Loggers | 103,842 | 34 | 3,054 | 110,251 | 3,150 |
| 3 | Kenosha Kingfish | 82,019 | 33 | 2,485 | 72,838 | 2,207 |
| 4 | Kalamazoo Growlers | 75,466 | 32 | 2,358 | 80,761 | 2,243 |
| 5 | Eau Claire Express | 61,814 | 34 | 1,818 | 69,344 | 2,040 |
| 6 | St. Cloud Rox | 59,342 | 35 | 1,695 | 55,592 | 1,635 |
| 7 | Wisconsin Woodchucks | 53,242 | 33 | 1,613 | 59,561 | 1,654 |
| 8 | Lakeshore Chinooks | 46,974 | 32 | 1,468 | 46,665 | 1,373 |
| 9 | Wisconsin Rapids Rafters | 46,839 | 32 | 1,421 | 47,631 | 1,323 |
| 10 | Duluth Huskies | 51,161 | 36 | 1,421 | 40,145 | 1,181 |
| 11 | Green Bay Bullfrogs | 48,175 | 34 | 1,417 | 42,902 | 1,192 |
| 12 | Battle Creek Bombers | 44,670 | 34 | 1,314 | 42,916 | 1,226 |
| 13 | Willmar Stingers | 41,583 | 34 | 1,223 | 39,461 | 1,196 |
| 14 | Waterloo Bucks | 40,546 | 36 | 1,126 | 54,692 | 1,709 |
| 15 | Mankato MoonDogs | 38,871 | 35 | 1,111 | 38,748 | 1,174 |
| 16 | Rochester Honkers | 35,421 | 34 | 1,037 | 33,530 | 986 |
| 17 | Thunder Bay Border Cats | 27,340 | 36 | 759 | 22,571 | 664 |
| 18 | Alexandria Blue Anchors | 15,463 | 35 | 442 | 21,737 | 621 |
| | TOTALS | 1,088,747 | 613 | 1,776 | 1,094,204 | 1,768 |
Perfect Game League
| | | | | | | |
| --- | --- | --- | --- | --- | --- | --- |
| # | TEAM | TOTAL | GMS | AV | 2014 | AV |
| 1 | Elmira Pioneers | 81,037 | 24 | 3,377 | 75,861 | 3,034 |
| 2 | Amsterdam Mohawks | 31,001 | 23 | 1,348 | 25,232 | 1,051 |
| 3 | Newark Pilots | 22,807 | 21 | 1,086 | 22,756 | 843 |
| 4 | Glen Falls Dragons | 19,039 | 23 | 828 | 12,308 | 615 |
| 5 | Mohawk Valley DiamondDawgs | 18,050 | 22 | 820 | 19,953 | 767 |
| 6 | Albany Dutchmen | 9,863 | 21 | 470 | 9,787 | 466 |
| 7 | Adirondack Trail Blazers | 9,243 | 22 | 420 | 9,072 | 394 |
| 8 | Utica Brewers | 6,150 | 22 | 280 | 9,737 | 423 |
| 9 | Saugerties Stallions | 3,356 | 21 | 160 | | |
| 10 | Victor RailRiders | 3,000 | 19 | 158 | | |
| | TOTALS | 203,546 | 218 | 934 | 200,138 | 944 |
Prospect League
| | | | | | | |
| --- | --- | --- | --- | --- | --- | --- |
| # | TEAM | TOTAL | GMS | AV | 2014 | AV |
| 1 | Chillicothe Paints | 54,718 | 30 | 1,824 | 52,677 | 1,756 |
| 2 | Danville Dans | 52,056 | 29 | 1,795 | 46,921 | 1,738 |
| 3 | Kokomo Jackrabbits | 44,181 | 29 | 1,523 | | |
| 4 | Springfield Sliders | 34,262 | 27 | 1,269 | 36,060 | 1,202 |
| 5 | Terre Haute Rex | 29,110 | 30 | 970 | 28,586 | 986 |
| 6 | Quincy Gems | 24,331 | 27 | 901 | 28,811 | 1,067 |
| 7 | West Virginia Miners | 26,930 | 30 | 898 | 28,212 | 940 |
| 8 | Butler Blue Sox | 20,259 | 28 | 724 | 18,835 | 649 |
| 9 | Hannibal Cavemen | 17,077 | 27 | 632 | 18,650 | 666 |
| 10 | Richmond River Rats | 15,474 | 27 | 573 | 21,123 | 782 |
| 11 | Champion City Kings | 13,799 | 27 | 511 | 16,105 | 596 |
| 12 | Jamestown Jammers | 13,078 | 29 | 451 | | |
| | TOTALS | 345,275 | 340 | 1,016 | 300,162 | 959 |
West Coast League
| | | | | | | |
| --- | --- | --- | --- | --- | --- | --- |
| # | TEAM | TOTAL | GMS | AV | 2014 | AV |
| 1 | Victoria HarbourCats | 49,647 | 26 | 1,910 | 42,563 | 1,576 |
| 2 | Corvallis Knights | 41,242 | 26 | 1,586 | 34,254 | 1,269 |
| 3 | Yakima Valley Pippins | 35,331 | 26 | 1,359 | 37,045 | 1,372 |
| 4 | Bellingham Bells | 34,435 | 27 | 1,275 | 35,926 | 1,331 |
| 5 | Medford Rogues | 29,548 | 24 | 1,231 | 37,448 | 1,387 |
| 6 | Wenatchee AppleSox | 31,098 | 26 | 1,196 | 32,879 | 1,218 |
| 7 | Cowlitz Black Bears | 30,370 | 27 | 1,125 | 31,138 | 1,198 |
| 8 | Walla Walla Sweets | 29,085 | 27 | 1,077 | 31,721 | 1,220 |
| 9 | Bend Elks | 26,429 | 26 | 1,017 | 36,861 | 1,372 |
| 10 | Kelowna Falcons | 24,636 | 26 | 948 | 22,448 | 863 |
| 11 | Klamath Falls Gems | 14,044 | 25 | 562 | 26,412 | 978 |
| 12 | Kitsap BlueJackets | 9,584 | 27 | 355 | 12,962 | 518 |
| | TOTALS | 355,449 | 313 | 1,136 | 381,657 | 1,196 |
Western Major Baseball League
| | | | | | | |
| --- | --- | --- | --- | --- | --- | --- |
| # | TEAM | TOTAL | GMS | AV | 2014 | AV |
| 1 | Okotoks Dawgs | 70,027 | 24 | 2,918 | 65,012 | 2,827 |
| 2 | Lethbridge Bulls | 25,315 | 23 | 1,101 | 18,009 | 819 |
| 3 | Edmonton Prospects | 24,229 | 23 | 1,053 | 17,983 | 856 |
| 4 | Medicine Hat Mavericks | 16,236 | 23 | 706 | 15,431 | 701 |
| 5 | Regina Red Sox | 11,611 | 24 | 484 | 10,365 | 451 |
| 6 | Moose Jaw Miller Express | 7,583 | 24 | 316 | 6,532 | 297 |
| 7 | Swift Current Indians | 6,287 | 24 | 262 | 5,983 | 260 |
| 8 | Weyburn Beavers | 5,130 | 21 | 244 | 3,736 | 187 |
| 9 | Yorkton Cardinals | 4,580 | 22 | 208 | 5,120 | 269 |
| 10 | Melville Millionaires | 3,564 | 22 | 162 | 4,553 | 217 |
| | TOTALS | 174,562 | 230 | 759 | 156,150 | 653 |