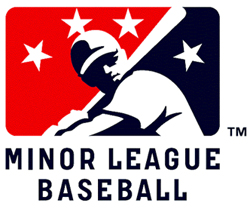 Minor League Baseball has hired Property Consulting Group (PCG) for sponsorship and strategic consulting in support of its ongoing marketing efforts, with particular focus on the Project Brand initiative.
"My first role in the sports business was selling tickets in Minor League Baseball, and I feel this relationship is a bit of a homecoming," said PCG Partner Dan Migala. "Our entire team could not be more pleased to be working directly with a sports business innovator like Michael Hand to help drive the vision of Project Brand into a pioneering sports business success story."
PCG will assist MiLB with identifying and establishing national partnerships with companies who recognize the appealing nature of the opportunity to present their products or services to an audience of more than 41 million game attendees annually.
"We believe that PCG will be a great asset in helping us create new inventory opportunities, as we build the profile of our $700 million industry in the corporate community," said Michael Hand, Chief Marketing Officer of Minor League Baseball and President of Minor League Baseball Enterprises. "PCG's track record of success and strong understanding of our diverse fan base and 160 clubs, more than 75 of which are in the top 100 U.S. media markets, will allow us to be more aggressive in the marketplace and provide even greater value for our new partners."
PCG worked with the Charleston RiverDogs on the development of the Miller High Life Home Run Derby, as part of the 2012 South Atlantic League All-Star Game festivities. Round one of the derby was held on the flight deck of the USS Yorktown.
PCG's team dedicated to Minor League Baseball will be based out of the firm's downtown Chicago office.
—-
Share your news with the baseball community. Send it to us at editors@augustpublications.com.
Are you a subscriber to the weekly Ballpark Digest newsletter? You can sign up for a free subscription at the Newsletter Signup Page.
Join Ballpark Digest on Facebook and on Twitter!
Follow Ballpark Digest on Google + and add us to your circles!