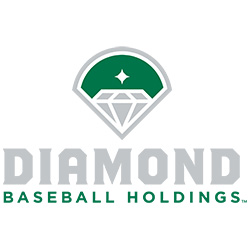 Oak View Group will partner with team owner Diamond Baseball Holdings on concessions at five DBH ballparks this season via the company's Oak View Hospitality subsidiary.
Diamond Baseball Holdings currently owns 16 Minor League Baseball licensees. The new Oak View Group arrangement covers five of those teams and ballparks: Excite Ballpark / San Jose Giants (Single-A; California League), Trustmark Park / Mississippi Braves (Double-A; Southern League), Riverfront Stadium / Wichita Wind Surge (Double-A; Texas League), AdventHealth Stadium / Rome Braves (High-A; Sally League) and Momentum Bank Ballpark / Midland Rockhounds (Double-A; Texas League).
A little background on OVG Hospitality, which can trace its roots to the former Ovations concessions firm launched by longtime MiLB team owner Ken Young. Ovations was acquired by Comcast Spectra, and in November 2021 Oak View Group acquired Spectra from Comcast. There are many venues, like Isotopes Park and Salt River Fields at Talking Stick, that can trace their concessions roots back to Ovations.
"Fans will have an entirely new hospitality experience at AdventHealth Stadium," Ken Gaber, president, OVG Hospitality, said via press release. "Everything from new uniforms to delicious food and beverage, OVG Hospitality is bringing a novel approach to concessions. And, drawing from our deep experience in sports and entertainment, specifically from our F&B operations at other baseball stadiums across North America, we're re-engineering menus to offer fresh new concepts. With our shared commitment to and belief in nurturing the MiLB ecosystem, it was clear from the onset that Diamond Baseball Holdings and OVG would be partnering for a long time to come."
"These five MiLB stadiums mark the start of what we expect will be a productive, long-term relationship with Oak View Group," David Lane, Rome Braves General Manager, Diamond Baseball Holdings, said via press release. "In the last year and a half, DBH has acquired more than a dozen MiLB clubs, and we're just getting started. We brought in OVG Hospitality, with their expertise and best-in-class service, as a partner because they understand the opportunity to not only improve the fan experience but invest in and grow the league."