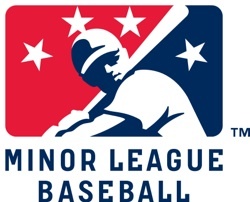 One of the central areas of contention between MLB and MiLB in discussions of a new Professional Baseball Agreement has been facility upgrades—a topic that's been confusing for all involved.
Most of the talk regarding the next Professional Baseball Agreement (PBA) between Minor League Baseball and Major League Baseball has centered on proposals to contract up to 42 teams, and with a meeting between MLB and MiLB set for tomorrow, you can expect plenty more talk of the current state of discussions in the coming days.
But what's behind the talk of contraction—whether it be 18 teams or 20 or 22 or 42—is MLB's concerns about facilities in terms of player development. The topic has been misconstrued by a lot of folks, so a little background about the future of player-development facilities is in order.
When MLB execs discuss facilities, they're not talking about ballparks in general. They're talking about the specific features in a ballpark conductive to player development. For them, attendance numbers are irrelevant, as are ballpark capacities, concessions offerings and between-inning entertainment. For MLB execs, talk of facilities in the context of a new PBA center on playing conditions (such as turf and lighting), clubhouses, amenities like player lounges and nutritional facilities, weight rooms, and batting cages.
At least, that's the assumption made by many we've spoken with on both the MLB and MiLB sides. The negotiators in the commissioner's office have been vague about exactly what they want in terms of upgraded facilities; MiLB negotiators have been steadfast in asking for facilities specs to give teams a chance to meet them. Also at issue: applying facilities standards to teams owned by MLB teams, as the current plan does not apply to ballparks in cities like San Jose, Kinston, Salem and Zebulon.
Even so, one thing is clear: player facilities will clearly be changing in the future as more tech invades the entire player-development process. We're seeing higher levels of tech installed in MLB ballparks and spring-training camps, so you can expect greater usage in the minors.
Take the story of Keegan Akin, a top Baltimore Orioles prospect now in training camp and competing for a spot in the rotation. In the offseason, Akin's training schedule had previously involved throwing and throwing and throwing at a tarp hung in a Michigan barn.
As a high-level prospect, however, his offseason training has been upgraded to a status where the parent club is more involved. The workouts don't take place in a barn, but rather at a training facility outfitted with the modern technology employed by the Orioles. From the Baltimore Sun:
But when his first trip to big league camp was finalized when the Orioles added him to the 40-man roster in the fall, Akin's preparations graduated as well. The starting pitching prospect — who, by virtue of a full season at Triple-A Norfolk in 2019, finds himself closer to the majors than any of his peers — moved on from the barn and worked at a, well, more modern facility that he believes has him primed to compete for a rotation spot on Opening Day.
"It's nice, but to me, you can only make so many adjustments [yourself]," Akin said. "If you've got somebody who knows what they're looking for or can help you out with that type of stuff, it makes life easier."
It helped, too, that the Elite Baseball and Softball facility in Wyoming, Michigan, near Grand Rapids, where he spent this winter, had all of the technology that Akin got familiar with after the Orioles introduced it last year. The facility had Edgertronic high-speed cameras — which capture more than 1,000 frames per second — and coaches who could help refine the 24-year-old ahead of the biggest camp of his life.
Akin said it was an adjustment to leave the confines of his spartan barn, and he still used it on weekends when he'd be back home hunting and needed to get some work in. And once you get used to all of the technology and information available from every pitch, it's hard not to have it. Outfitting the barn with that equipment would be "not cheap by any means," he said.
Baseball is increasingly a data game, and improved facilities give MLB teams a chance to capture more and more data, both in game conditions and in workouts.
In the grand scheme of things, player facility upgrades are not a hugely expensive proposition for most teams, and historically we've seen municipalities fund things like turf upgrades for the Erie SeaWolves (Class AA; Eastern League) and LED lighting upgrades for the Lowell Spinners (Short Season A; NY-Penn League). Indeed, upgraded lighting is a good idea for any ballpark: it's an improvement in playing conditions and an energy-saver, to boot.
When we hear more about negotiations in upcoming days, it will be fascinating to see if there will be more information about facilities upgrades. Breaking that impasse may be key to how talks of contraction proceed.
This article first appeared in the Ballpark Digest newsletter. Are you a subscriber? It's free, and you'll see features like this before they appear on the Web. Go here to subscribe to the Ballpark Digest newsletter.