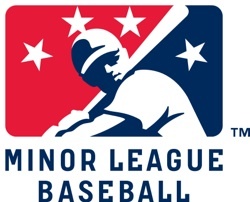 Amidst the continuing debate over player wages, there are reportedly discussions taking place about whether a Minor League Baseball player union can be formed.  
There is an ongoing legal challenge concerning whether Major League Baseball has violated minimum wage laws in its pay for minor league players. MLB has traditionally viewed minor-league players as seasonal apprentices, making their pay exempt from minimum wage requirements. There had been attempts to clarify that law at the federal level until this year, when a spending bill signed by President Donald J. Trump in March specifically exempted minor league players from federal labor laws. That law, however, is not retroactive, so players could still seek damages from the period before it went into effect.
While that legal debate continues, players are reportedly looking into options for organizing. The Professional Hockey Players Assn.–which represents AHL and ECHL minor league hockey players, whose wages are typically higher than their MiLB counterparts–is being vetted as a model, but that union itself is not expected to start representing MiLB players. In fact, the effort to form an MiLB player union would have some challenges. The Major League Baseball Players Association is unlikely to include MiLB wage reforms into its broader agenda for MLB players, while logistical and legal complications could make a full-fledged MiLB union a difficult task.
However, the debate may instead be centered around individual states, as some jurisdictions with an abundance of MiLB teams and players offer laws that could allow players to organize more easily. More from the Los Angeles Times:
Tony Clark, executive director of the MLBPA and a former major leaguer himself, said the union is supportive of the minor leaguers, and of a better wage for them. He said the executive board never has formally considered a proposal to represent the minor leaguers.
"In negotiations, everything is essentially traded dollar for dollar," [Cleveland Indians pitcher and MLBPA executive board member Andrew] Miller said. "There might be a possibility for us to pressure the MLB side to raise wages on the minor league side. However, we would probably be sacrificing, say, arbitration, or some sort of dollars that are being spent on us elsewhere. That is just the reality of the deal."…
It would be incredibly difficult to organize all the minor league players. Job security in the minor leagues is tenuous enough without a player risking retribution for trying to organize a union— – not just in one workplace, but in some 250 clubhouses across three countries.
But that task could be less imposing if organizers started in a labor-friendly state like California — or in Arizona, where half the clubs hold spring training. State-by-state pay rates would be an administrative nightmare for owners.
The case Senne v. Office of the Commissioner of Baseball has been certified as class action, with a focus on players who participated in a California league, instructional league or extended spring training. It alleges that MLB has violated minimum wage laws, and might go to trial in the coming years to address back wages. Despite the presence of minor leaguers in the lawsuit, MiLB is not a party in the proceedings.
Aside from that case, there will likely be discussions about MiLB player wages in negotiations over the upcoming 2020 Professional Baseball Agreement (PBA), which has not been finalized. Until it is finalized, it will be difficult to determine how or if the agreement addresses player wages, but it is possible that MLB owners will look into the economic implications of changing the current MiLB salary model.
RELATED STORIES: Recent California Court Ruling Could Affect MiLB Player Wages; Report: Spending Bill Could Exempt MiLB Players From Labor Laws; MiLB Player Wages Class Action Suit is Back; Plaintiffs Granted Appeal in MLB Wages Lawsuit; No Class Action for MiLB Player-Wage Lawsuit–For Now;Debate Rages Over MiLB Overtime Legislation; Legislation Would Exempt MiLB Players From Overtime Regs; Lawsuit seeks more money, freedom for Minor League Baseball players