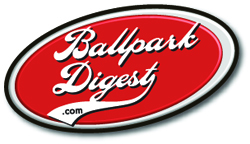 We begin our final segment of competition in the 2018 Best of the Ballparks fan vote, as we ask you to choose among 64 summer-collegiate ballparks, winnowing that list to 32 this week. There is an abundance of riches here, so vote!
When we refer to an abundance of riches, we're talking about an amazingly wide variety of ballparks used in summer-collegiate leagues across the United States and Canada. This year we're maxing out our bracketing software and presenting 64 noteworthy ballparks, representing 15 summer-collegiate leagues. We're set it up to give you the chance to choose up to 20 ballparks daily that you'd like to see move on to the next round of 32. We're not presenting this as a definitive list of the best summer-collegiate ballparks — indeed, winnowing this list to 64 was an epic feat in and of itself — but we feel it's representative of the wide variety of facilities currently used in summer-collegiate baseball, ranging from WPA and Negro Leagues facilities to former Class A and Class AA ballparks.
Here's a breakdown of the voting schedule for the summer-collegiate round:
Play-In Round: Now through July 7, 2 p.m. Central
First Round: July 7, 2 p.m. Central – July 10, 2 p.m. Central
Second Round: July 10, 2 p.m. Central – July 13, 2 p.m. Central
Third Round: July 13, 2 p.m. Central – July 16, 2 p.m. Central
Fourth Round: July 16, 2 p.m. Central – July 19, 2 p.m. Central
Final Round: July 19, 2 p.m. Central – July 22, 4 p.m. Central
Here's our schedule for Best of the Ballparks 2018 vote:
MLB: Completed
Class A and Class AA: Completed
Class AAA: Now-July 6
Short Season A/Rookie: Now-July 6
Independent: Now-July 9
Summer Collegiate: Now-22
As noted, the next round of the competition will comprise the 32 top selections from this list. There are no seeds, and in the case of a tie, Ballpark Digest editors will choose what ballpark moves on.