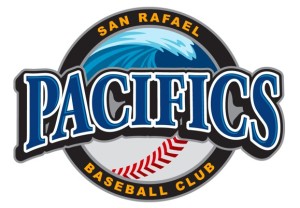 We have personnel news to report from the San Rafael Pacifics (independent; Pacific Association), the Great Lakes Loons (Low A; Midwest League), and Bowling Green Hot Rods (Low A; Midwest League). 
In San Rafael, the Pacifics have named Heather Luna as their new Assistant General Manager.
Luna joins the Pacifics from previous operational roles for Super Bowl 50 in Santa Clara and Super Bowl 51 in Houston.
"When I think of my career, I strive for progression; progression that fills the gaps of skills that will improve my experience and knowledge in managing and operating professional sports organizations." Luna said. "I'm so excited to join the Pacifics for that reason.  I expect to grow personally and professionally working with this great management team and ownership group."
As Assistant General Manager, Luna will assist with baseball operations, sponsorship sales, community relations, marketing and host family relations. Additionally, she will assist in facilitating the Pacifics internship program.
"We're excited to have Heather join our team," said Pacifics President and General Manager Mike Shapiro.  "She brings us a wealth of operational experience and true passion for developing engaging fan experiences, which is what we're all about."
Born and raised in Napa, Luna completed her undergraduate work at Sonoma State University and completed her Masters in Sport Management at the University of San Francisco. She brings sport operational experience from AEG, the Oakland Raiders, SF Bay Area Super Bowl and Houston Super Bowl Host Committees.
Luna succeeds Megan Castellucci in the Pacifics AGM role. Castellucci, a Napa resident, was recently named Assistant General Manager of the expansion Napa Silverados (Pacific Association).
"Megan did an outstanding job for us and we'll dearly miss her around here on a day-to-day basis," said Shapiro.  "The good news is she's staying in the league and will bring a lot of experience to helping launch the new Napa team.  I couldn't be happier for her and am excited that Napa will have someone on board with her operational knowledge."
—
In Great Lakes, the Loons have announced several staffing changes. That includes the addition of three new members and four others shifting into new positions.
Thom Pepe, who just finished his fourth season with the organization, has moved into the role of Assistant General Manager of Ticket Sales. In this role, he will be responsible for the daily management of all aspects of the Loons ticket department. Thom came to the Loons in 2014 after serving in a number of professional capacities within the fields of business, education, and medicine. He prides himself in providing and modeling the very best customer service possible.
Three staff members have also begun serving in elevated roles in the last few months: Tony Garant, Group Venue Sales Manager; Tyler Kring, Director of Partnership Activation; Sam PeLong, Group Ticket Sales Manager.
A fixture in the Loons ticket department since 2010, John Metevia has joined the staff in a full-time capacity as the Ticket Operations Manager. John will work with the ticket staff to sell ticket packages, group tickets, and individual tickets while focusing on the technical aspect of the ticket department. John is also the past chairman of the City of Midland Parks and Recreation Commission.
Riley Paulus joins the Loons as the Group Ticket Sales Coordinator after receiving his degree in Sport Management from Central Michigan University. Riley will work with churches, schools and youth organizations in the scheduling of group reserved box and lawn outings. Riley had previously held internships with CMU Athletics and the Iowa Cubs (Class AAA; Pacific Coast League).
Born and raised in Midland, Nicole Wilson has joined the Michigan Baseball Foundation staff as the Program Manager with Momentum Midland. After graduating from Western Michigan University, Nicole has spent time with Downtown Kalamazoo Incorporated and the Midland Area Community Foundation.
 —
In Bowling Green, Paul Taylor has been promoted to the role of the Hot Rods Broadcaster & Media Relations Manager. He moves into the position following the departure of Alex Cohen, who recently named Broadcaster / Account Executive for the Iowa Cubs (Class AAA; Pacific Coast League).
We would like to announce the promotion of @PTRadio to the role of Broadcaster & Media Relations Manager. Paul will continue on with his role as Account Executive by day, and add on the duties of guardian of the airwaves by night! pic.twitter.com/hVwpiJlhfy

— BG Hot Rods (@BGHotRods) December 5, 2017
So happy to continue the good work that @voiceofcohen has done the last two years and stoked to join a great group of Midwest League broadcasters!

Is it April 5th yet? https://t.co/dXICRQgJrC

— Paul Taylor (@PTRadio) December 5, 2017