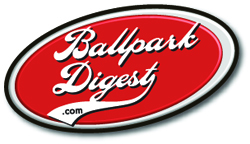 As the Atlantic League wraps up its season with a slate of Sunday games, it's time to tally attendance for the 2017 season. We begin with a listing of independent-baseball attendance by league.
We'll follow this up with listings of independent attendance by average and total, followed by a listing of all MiLB, summer-collegiate and independent teams. Summer-collegiate and affiliated attendance has already been posted.
Here are the attendance figures of independent baseball teams, as listed by league, with a comparison of 2016 attendance figures. All stats come directly from league websites and last year's Ballpark Digest attendance rankings.
American Association
| | | | | | | | |
| --- | --- | --- | --- | --- | --- | --- | --- |
| | TEAM | TOTAL | GMS | AV | 2016T | 2016A | +/- |
| 1 | St. Paul Saints | 406,501 | 49 | 8,296 | 413,482 | 8,438 | -0.02 |
| 2 | Winnipeg Goldeyes | 219,556 | 50 | 4,391 | 231,206 | 4,817 | -0.09 |
| 3 | Kansas City T-Bones | 211,599 | 52 | 4,069 | 213,165 | 4,263 | -0.05 |
| 4 | Gary-SS RailCats | 181,612 | 50 | 3,632 | 163,519 | 3,407 | 0.07 |
| 5 | F-M RedHawks | 176,086 | 49 | 3,594 | 180,345 | 3,607 | 0.00 |
| 6 | Lincoln Saltdogs | 172,712 | 51 | 3,387 | 169,750 | 3,612 | -0.06 |
| 7 | Wichita Wingnuts | 157,995 | 51 | 3,098 | 150,929 | 3,080 | 0.01 |
| 8 | Sioux Falls Canaries | 113,506 | 49 | 2,316 | 125,591 | 2,512 | -0.08 |
| 9 | Cleburne Railroaders | 103,264 | 58 | 1,780 | N/A | N/A | N/A |
| 10 | Sioux City Explorers | 58,407 | 47 | 1,243 | 68,278 | 1,366 | -0.09 |
| 11 | Texas AirHogs | 65,672 | 56 | 1,173 | 44,282 | 984 | 0.19 |
| | TOTALS | 1,866,910 | 562 | 3,322 | 1,833,503 | 3,156 | 0.05 |
Atlantic League
| | | | | | | | |
| --- | --- | --- | --- | --- | --- | --- | --- |
| | TEAM | TOTAL | GMS | AV | 2016T | 2016A | +/- |
| 1 | Somerset Patriots | 342,231 | 66 | 5,185 | 360,755 | 5,228 | -0.01 |
| 2 | Long Island Ducks | 341,231 | 66 | 5,102 | 352,728 | 5,265 | -0.03 |
| 3 | Sugar Land Skeeters | 317,721 | 68 | 4,672 | 300,331 | 4,483 | 0.04 |
| 4 | Lancaster Barnstormers | 255,251 | 68 | 3,754 | 247,943 | 3,757 | 0.00 |
| 5 | S. Md. Blue Crabs | 210,007 | 61 | 3,443 | 201,883 | 3,204 | 0.07 |
| 6 | York Revolution | 208,252 | 66 | 3,155 | 237,433 | 3,392 | -0.07 |
| 7 | New Britain Bees | 194,744 | 63 | 3,091 | 214,626 | 3,302 | -0.06 |
| 8 | Bridgeport Bluefish | 196,917 | 66 | 2,984 | 183,921 | 2,787 | 0.07 |
| | TOTALS | 2,066,953 | 525 | 3,937 | 2,099,620 | 3,939 | 0.00 |
Can-Am League
| | | | | | | | |
| --- | --- | --- | --- | --- | --- | --- | --- |
| | TEAM | TOTAL | GMS | AV | 2016T | 2016A | +/- |
| 1 | Rockland Boulders | 145,005 | 51 | 2,843 | 149,632 | 2,934 | -0.03 |
| 2 | Quebec Capitales | 141,923 | 50 | 2,838 | 146,946 | 2,773 | 0.02 |
| 3 | Ottawa Champions | 92,654 | 47 | 1,971 | 127,618 | 2,454 | -0.20 |
| 4 | New Jersey Jackals | 91,892 | 52 | 1,767 | 74,335 | 1,652 | 0.07 |
| 5 | Trois-Rivieres Aigles | 79,228 | 49 | 1,617 | 78,948 | 1,680 | -0.04 |
| 6 | Sussex Co. Miners | 80,442 | 50 | 1,609 | 90,237 | 1,842 | -0.13 |
| | TOTALS | 631,144 | 299 | 2,111 | 667,716 | 2,241 | -0.06 |
Frontier League
| | | | | | | | |
| --- | --- | --- | --- | --- | --- | --- | --- |
| | TEAM | TOTAL | GMS | AV | 2016T | 2016A | +/- |
| 1 | Schaumburg Boomers | 160,644 | 47 | 3,418 | 172,996 | 3,604 | -0.05 |
| 2 | Southern Illinois Miners | 151,521 | 46 | 3,294 | 153,940 | 3,347 | -0.02 |
| 3 | Gateway Grizzlies | 148,176 | 48 | 3,087 | 163,679 | 3,410 | -0.09 |
| 4 | Traverse City Beach Bums | 119,544 | 44 | 2,717 | 121,500 | 2,700 | 0.01 |
| 5 | Evansville Otters | 100,337 | 45 | 2,230 | 82,412 | 1,962 | 0.14 |
| 6 | Joliet Slammers | 100,160 | 45 | 2,226 | 90,458 | 2,010 | 0.11 |
| 7 | Florence Freedom | 87,545 | 42 | 2,084 | 88,438 | 2,106 | -0.01 |
| 8 | River City Rascals | 94,958 | 46 | 2,064 | 82,061 | 1,908 | 0.08 |
| 9 | Lake Erie Crushers | 94,035 | 47 | 2,001 | 81,835 | 1,741 | 0.15 |
| 10 | Washington Wild Things | 77,233 | 41 | 1,884 | 80,503 | 1,963 | -0.04 |
| 11 | Normal CornBelters | 75,804 | 45 | 1,685 | 91,193 | 2,027 | -0.17 |
| 12 | Windy City ThunderBolts | 78,585 | 47 | 1,672 | 76,870 | 1,671 | 0.00 |
| | TOTALS | 1,288,542 | 543 | 2,373 | 1,285,885 | 2,390 | -0.01 |
Pacific Association
| | | | | | | | |
| --- | --- | --- | --- | --- | --- | --- | --- |
| | TEAM | TOTAL | GMS | AV | 2016T | 2016A | +/- |
| 1 | San Rafael Pacifics | 18,236 | 38 | 480 | 16,075 | 412 | 0.17 |
| 2 | Sonoma Stompers | 10,031 | 39 | 257 | 13,370 | 343 | -0.25 |
| 3 | Vallejo Admirals | 5,909 | 39 | 152 | 5,712 | 146 | 0.04 |
| 4 | Pittsburg Diamonds | 2,678 | 38 | 70 | 2,608 | 69 | 0.01 |
| | TOTALS | 36,854 | 154 | 239 | 38,715 | 250 | -0.04 |
RELATED STORIES: 2017 Affiliated Attendance by Average; 2017 Affiliated Attendance by Total; 2017 Affiliated Attendance by Level; 2017 Affiliated Attendance by League; 2017 Summer Collegiate Attendance by Average; 2017 Summer Collegiate Attendance by Total; 2017 Summer Collegiate Attendance by League