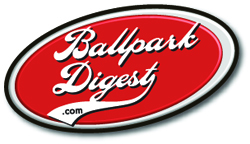 With the last Minor League Baseball circuit wrapping up regular-season play yesterday, we review affiliated attendance for the season. We end our series with a listing of 2017 MiLB attendance by average.
We began this series of stories with a listing of 2017 MiLB attendance by league, 2017 MiLB attendance by level. and 2017 MiLB attendance by total. Summer-collegiate attendance has already been posted, with independent baseball covered after the Atlantic League season ends.
In many ways, 2017 MiLB attendance listed by total is the best public measure of how a team performed during a season. The number of fans attending a game is really only limited by the ballpark capacity, so while plenty of Triple-A teams with bigger ballparks in bigger markets lead this list, there are also Single-A, Short Season-A and Double-A teams in the top half of this list.
Here are the complete attendance figures of affiliated baseball teams, as listed by total, with a comparison of 2016 attendance figures. All stats come directly from league websites and last year's Ballpark Digest attendance rankings.
| | | | | | | | |
| --- | --- | --- | --- | --- | --- | --- | --- |
| # | Team | Lg | Total | Gms | Av. | 2016A | +/- |
| 1 | Indianapolis Indians | IL | 641,141 | 70 | 9,159 | 8,970 | 0.02 |
| 2 | Charlotte Knights | IL | 628,526 | 68 | 9,109 | 8,855 | 0.02 |
| 3 | Columbus Clippers | IL | 616,059 | 69 | 9,060 | 8,974 | 0.02 |
| 4 | Nashville Sounds | PCL | 593,679 | 67 | 8,861 | 7,099 | 0.25 |
| 5 | Round Rock Express | PCL | 610,681 | 70 | 8,724 | 8,637 | 0.01 |
| 6 | Lehigh Valley IronPigs | IL | 555,146 | 65 | 8,541 | 8,729 | -0.02 |
| 7 | Buffalo Bisons | IL | 526,574 | 65 | 8,101 | 8,039 | 0.01 |
| 8 | Dayton Dragons | ML | 544,638 | 69 | 8,038 | 8,188 | -0.02 |
| 9 | Sacramento River Cats | PCL | 562,237 | 70 | 8,032 | 8,587 | -0.06 |
| 10 | Albuquerque Isotopes | PCL | 542,502 | 68 | 7,978 | 7,795 | 0.02 |
| 11 | El Paso Chihuahuas | PCL | 544,668 | 69 | 7,894 | 7,837 | 0.01 |
| 12 | Iowa Cubs | PCL | 535,660 | 69 | 7,763 | 7,414 | 0.05 |
| 13 | Durham Bulls | IL | 547,841 | 71 | 7,716 | 7,599 | 0.02 |
| 14 | Toledo Mud Hens | IL | 533,014 | 70 | 7,614 | 7,824 | -0.03 |
| 15 | Salt Lake Bees | PCL | 483,202 | 70 | 6,903 | 7,195 | -0.04 |
| 16 | Louisville Bats | IL | 467,024 | 68 | 6,868 | 7,127 | -0.04 |
| 17 | Frisco RoughRiders | TL | 470,003 | 69 | 6,812 | 7,024 | -0.03 |
| 18 | Rochester Red Wings | IL | 445,581 | 68 | 6,553 | 6,396 | 0.02 |
| 19 | Oklahoma City Dodgers | PCL | 444,224 | 68 | 6,533 | 6,536 | 0.00 |
| 20 | SWB RailRiders | IL | 439,412 | 68 | 6,462 | 6,071 | 0.06 |
| 21 | Pawtucket Red Sox | IL | 409,960 | 64 | 6,406 | 6,076 | 0.05 |
| 22 | Vancouver Canadians | NWL | 239,527 | 38 | 6,303 | 6,177 | 0.02 |
| 23 | Fresno Grizzlies | PCL | 428,341 | 69 | 6,208 | 6,189 | 0.00 |
| 24 | Reading Fightin Phils | EL | 411,698 | 68 | 6,054 | 6,092 | -0.01 |
| 25 | Richmond Flying Squirrels | EL | 386,185 | 64 | 6,034 | 5,745 | 0.05 |
| 26 | Birmingham Barons | SL | 391,725 | 66 | 5,935 | 6,063 | -0.02 |
| 27 | Fort Wayne TinCaps | ML | 409,253 | 69 | 5,931 | 6,084 | -0.03 |
| 28 | Kane County Cougars | ML | 394,567 | 67 | 5,889 | 5,811 | 0.01 |
| 29 | Hartford Yard Goats | EL | 395,196 | 68 | 5,812 | 799 | 6.27 |
| 30 | Portland Sea Dogs | EL | 356,153 | 63 | 5,653 | 5,354 | 0.06 |
| 31 | Tulsa Drillers | TL | 374,976 | 67 | 5,597 | 5,393 | 0.04 |
| 32 | West Michigan Whitecaps | ML | 383,983 | 69 | 5,565 | 5,683 | -0.02 |
| 33 | New Orleans Baby Cakes | PCL | 349,883 | 63 | 5,554 | 5,142 | 0.08 |
| 34 | Norfolk Tides | IL | 359,263 | 66 | 5,443 | 5,486 | -0.01 |
| 35 | Tacoma Rainiers | PCL | 374,951 | 69 | 5,434 | 5,312 | 0.02 |
| 36 | Omaha Storm Chasers | PCL | 358,777 | 67 | 5,355 | 5,315 | 0.01 |
| 37 | Spokane Indians | NWL | 196,653 | 37 | 5,315 | 5,077 | 0.05 |
| 38 | South Bend Cubs | ML | 354,070 | 67 | 5,285 | 5,084 | 0.04 |
| 39 | Greensboro Grasshoppers | SAL | 350,743 | 67 | 5,235 | 5,171 | 0.01 |
| 40 | Lakewood BlueClaws | SAL | 338,544 | 65 | 5,208 | 5,350 | -0.03 |
| 41 | Akron RubberDucks | EL | 343,351 | 66 | 5,202 | 5,074 | 0.03 |
| 42 | Brooklyn Cyclones | NYP | 186,853 | 36 | 5,190 | 5,614 | -0.08 |
| 43 | Jacksonville Jumbo Shrimp^ | SL | 325,743 | 63 | 5,171 | 4,197 | 0.23 |
| 44 | Trenton Thunder | EL | 349,013 | 68 | 5,133 | 5,039 | 0.02 |
| 45 | Memphis Redbirds | PCL | 350,007 | 69 | 5,073 | 4,704 | 0.08 |
| 46 | Las Vegas 51s | PCL | 359,059 | 71 | 5,057 | 4,882 | 0.04 |
| 47 | Tennessee Smokies | SL | 313,796 | 63 | 4,981 | 4,319 | 0.15 |
| 48 | Arkansas Travelers | TL | 328,347 | 66 | 4,975 | 4,716 | 0.05 |
| 49 | Corpus Christi Hooks | TL | 331,242 | 67 | 4,944 | 5,161 | -0.04 |
| 50 | Greenville Drive | SAL | 328,222 | 67 | 4,899 | 4,810 | 0.02 |
| 51 | Reno Aces | PCL | 347,502 | 71 | 4,894 | 5,227 | -0.06 |
| 52 | Frederick Keys | CL | 303,930 | 63 | 4,824 | 4,838 | 0.00 |
| 53 | Springfield Cardinals | TL | 331,259 | 69 | 4,801 | 4,731 | 0.01 |
| 54 | Columbia Fireflies | SAL | 315,034 | 66 | 4,773 | 3,785 | 0.26 |
| 55 | New Hampshire Fisher Cats | EL | 284,108 | 60 | 4,735 | 4,834 | -0.02 |
| 56 | Syracuse Chiefs | IL | 292,054 | 63 | 4,636 | 4,158 | 0.11 |
| 57 | San Antonio Missions | TL | 305,351 | 67 | 4,557 | 4,603 | -0.01 |
| 58 | Charleston RiverDogs | SAL | 305,622 | 68 | 4,494 | 4,311 | 0.04 |
| 59 | NW Arkansas Naturals | TL | 304,026 | 68 | 4,471 | 4,457 | 0.00 |
| 60 | Lansing Lugnuts | ML | 303,843 | 68 | 4,468 | 4,576 | -0.02 |
| 61 | Winston-Salem Dash | CL | 304,607 | 69 | 4,415 | 4,476 | -0.01 |
| 62 | Altoona Curve | EL | 294,486 | 67 | 4,395 | 4,131 | 0.06 |
| 63 | Lexington Legends | SAL | 281,210 | 65 | 4,326 | 4,382 | -0.01 |
| 64 | Pensacola Blue Wahoos | SL | 298,108 | 69 | 4,320 | 4,319 | 0.00 |
| 65 | Midland Rockhounds | TL | 282,146 | 67 | 4,211 | 3,900 | 0.08 |
| 66 | Colorado Springs Sky Sox | PCL | 265,095 | 62 | 4,208 | 4,220 | 0.00 |
| 67 | Tri-City ValleyCats | NYP | 142,922 | 35 | 4,083 | 4,281 | -0.05 |
| 68 | Hudson Valley Renegades | NYP | 147,936 | 37 | 3,998 | 4,231 | -0.06 |
| 69 | Harrisburg Senators | EL | 262,872 | 66 | 3,983 | 3,901 | 0.02 |
| 70 | Aberdeen IronBirds | NYP | 130,823 | 33 | 3,964 | 4,031 | -0.02 |
| 71 | Potomac Nationals | CL | 236,010 | 61 | 3,869 | 3,054 | 0.27 |
| 72 | Wilmington Blue Rocks | CL | 230,677 | 60 | 3,845 | 4,316 | -0.11 |
| 73 | Myrtle Beach Pelicans | CL | 233,126 | 54 | 3,587 | 3,500 | 0.02 |
| 74 | Lowell Spinners | NYP | 126,565 | 36 | 3,516 | 3,782 | -0.07 |
| 75 | Bowie Baysox | EL | 234,789 | 68 | 3,453 | 3,528 | -0.02 |
| 76 | Wisconsin Timber Rattlers | ML | 230,326 | 67 | 3,438 | 3,585 | -0.04 |
| 77 | Montgomery Biscuits | SL | 228,376 | 67 | 3,409 | 3,296 | 0.03 |
| 78 | Hillsboro Hops | NWL | 128,416 | 38 | 3,379 | 3,470 | -0.03 |
| 79 | Ogden Raptors | PL | 128,348 | 38 | 3,378 | 3,450 | -0.02 |
| 80 | Erie SeaWolves | EL | 214,394 | 64 | 3,350 | 3,044 | 0.10 |
| 81 | Salem Red Sox | CL | 215,244 | 65 | 3,311 | 3,084 | 0.07 |
| 82 | Eugene Emeralds | NWL | 125,297 | 38 | 3,297 | 3,200 | 0.03 |
| 83 | Binghamton Rumble Ponies~ | EL | 190,765 | 58 | 3,289 | 2,619 | 0.26 |
| 84 | Quad Cities River Bandits | ML | 230,006 | 70 | 3,286 | 3,506 | -0.06 |
| 85 | State College Spikes | NYP | 123,401 | 38 | 3,247 | 3,313 | -0.02 |
| 86 | Delmarva Shorebirds | SAL | 207,131 | 64 | 3,236 | 3,217 | 0.01 |
| 87 | Lake County Captains | ML | 212,747 | 66 | 3,223 | 3,143 | 0.03 |
| 88 | Boise Hawks | NWL | 121,455 | 38 | 3,196 | 3,094 | 0.03 |
| 89 | Chattanooga Lookouts | SL | 209,948 | 66 | 3,181 | 3,193 | 0.00 |
| 90 | Peoria Chiefs | ML | 212,659 | 67 | 3,174 | 3,489 | -0.09 |
| 91 | Gwinnett Braves | IL | 210,075 | 67 | 3,135 | 3,218 | -0.03 |
| 92 | Great Lakes Loons | ML | 202,433 | 67 | 3,021 | 3,044 | -0.01 |
| 93 | Mahoning Valley Scrappers | NYP | 107,894 | 36 | 2,997 | 2,632 | 0.14 |
| 94 | Clearwater Threshers | FSL | 200,201 | 67 | 2,988 | 2,710 | 0.10 |
| 95 | Billings Mustangs | PL | 110,311 | 38 | 2,903 | 2,819 | 0.03 |
| 6 | Everett AquaSox | NWL | 110,161 | 38 | 2,899 | 2,815 | 0.03 |
| 97 | Lake Elsinore Storm | CalL | 199,661 | 69 | 2,894 | 2,810 | 0.03 |
| 98 | Inland Empire 66ers | CalL | 202,336 | 70 | 2,891 | 2,728 | 0.06 |
| 99 | Mississippi Braves | SL | 190,645 | 66 | 2,889 | 2,838 | 0.02 |
| 100 | Bowling Green Hot Rods | ML | 179,839 | 63 | 2,855 | 2,688 | 0.06 |
| 101 | Carolina Mudcats | CL | 190,420 | 68 | 2,800 | 3,036 | -0.08 |
| 102 | Augusta GreenJackets | SAL | 178,269 | 65 | 2,743 | 2,606 | 0.05 |
| 103 | Asheville Tourists | SAL | 184,019 | 68 | 2,706 | 2,774 | -0.02 |
| 104 | Stockton Ports | CalL | 184,164 | 69 | 2,669 | 2,735 | -0.02 |
| 105 | Biloxi Shuckers | SL | 167,151 | 65 | 2,572 | 2,692 | -0.04 |
| 106 | Rancho Cucamonga Quakes | CalL | 171,622 | 70 | 2,452 | 2,450 | 0.00 |
| 107 | Lancaster JetHawks | CalL | 169,237 | 70 | 2,418 | 2,405 | 0.01 |
| 108 | Idaho Falls Chukars | PL | 90,816 | 38 | 2,390 | 2,549 | -0.06 |
| 109 | Cedar Rapids Kernels | ML | 166,427 | 70 | 2,378 | 2,484 | -0.04 |
| 110 | Rome Braves | SAL | 161,444 | 68 | 2,374 | 2,405 | -0.01 |
| 111 | San Jose Giants | CalL | 163,373 | 69 | 2,368 | 2,417 | -0.02 |
| 112 | Vermont Lake Monsters | NYP | 82,674 | 35 | 2,362 | 2,332 | 0.01 |
| 113 | Pulaski Yankees | AppL | 77,880 | 33 | 2,360 | 1,871 | 0.26 |
| 114 | Tri-City Dust Devils | NWL | 86,461 | 38 | 2,275 | 2,286 | 0.00 |
| 115 | Connecticut Tigers | NYP | 73,439 | 33 | 2,225 | 2,291 | -0.03 |
| 116 | Grand Junction Rockies | PL | 79,547 | 37 | 2,150 | 2,091 | 0.03 |
| 117 | Salem-Keizer Volcanoes | NWL | 81,011 | 38 | 2,132 | 2,175 | -0.02 |
| 118 | Hickory Crawdads | SAL | 136,225 | 64 | 2,129 | 2,176 | -0.02 |
| 119 | Modesto Nuts | CalL | 147,562 | 70 | 2,108 | 2,246 | -0.06 |
| 120 | Lynchburg Hillcats | CL | 137,566 | 66 | 2,084 | 1,863 | 0.12 |
| 121 | Daytona Tortugas | FSL | 136,224 | 66 | 2,064 | 1,672 | 0.23 |
| 122 | West Virginia Power | SAL | 133,679 | 65 | 2,057 | 2,212 | -0.07 |
| 123 | Staten Island Yankees | NYP | 71,401 | 35 | 2,040 | 2,250 | -0.09 |
| 124 | West Virginia Black Bears | NYP | 75,064 | 37 | 2,029 | 2,188 | -0.07 |
| 125 | Down East Wood Ducks* | CL | 145,780 | 72 | 2,025 | | |
| 126 | Fort Myers Miracle | FSL | 121,438 | 60 | 2,024 | 1,912 | 0.06 |
| 127 | St. Lucie Mets | FSL | 132,359 | 66 | 2,005 | 1,420 | 0.41 |
| 128 | Johnson City Cardinals | AppL | 65,202 | 33 | 1,976 | 1,673 | 0.18 |
| 129 | Charlotte Stone Crabs | FSL | 120,685 | 63 | 1,916 | 1,593 | 0.20 |
| 130 | Missoula Osprey | PL | 71,936 | 38 | 1,893 | 1,979 | -0.04 |
| 131 | Clinton LumberKings | ML | 121,302 | 66 | 1,838 | 1,910 | -0.04 |
| 132 | Visalia Rawhide | CalL | 126,419 | 70 | 1,806 | 1,784 | 0.01 |
| 133 | Williamsport Crosscutters | NYP | 61,082 | 34 | 1,797 | 1,727 | 0.04 |
| 134 | Jackson Generals | SL | 120,695 | 68 | 1,775 | 2,002 | -0.11 |
| 135 | Orem Owlz | PL | 55,981 | 37 | 1,513 | 1,554 | -0.03 |
| 136 | Mobile BayBears | SL | 92,898 | 62 | 1,489 | 1,527 | -0.02 |
| 137 | Tampa Yankees | FSL | 93,823 | 66 | 1,422 | 1,145 | 0.24 |
| 138 | Hagerstown Suns | SAL | 84,181 | 61 | 1,380 | 1,250 | 0.10 |
| 139 | Bradenton Marauders | FSL | 79,331 | 61 | 1,301 | 1,341 | -0.03 |
| 140 | Auburn Doubledays | NYP | 46,132 | 36 | 1,281 | 1,427 | -0.10 |
| 141 | Great Falls Voyagers | PL | 47,260 | 38 | 1,244 | 1,243 | 0.00 |
| 142 | Greeneville Astros | AppL | 35,305 | 31 | 1,139 | 1,262 | -0.10 |
| 143 | Florida Fire Frogs# | FSL | 57,324 | 53 | 1,082 | 1,308 | -0.17 |
| 144 | Kannapolis Intimidators | SAL | 69,112 | 64 | 1,080 | 1,473 | -0.27 |
| 145 | Danville Braves | AppL | 32,634 | 31 | 1,053 | 956 | 0.10 |
| 146 | Burlington Bees | ML | 67,044 | 64 | 1,048 | 1,109 | -0.06 |
| 147 | Jupiter Hammerheads | FSL | 69,064 | 66 | 1,046 | 872 | 0.20 |
| 148 | Burlington Royals | AppL | 34,483 | 33 | 1,045 | 1,492 | -0.30 |
| 149 | Beloit Snappers | ML | 64,236 | 67 | 959 | 1,079 | -0.11 |
| 150 | Palm Beach Cardinals | FSL | 58,832 | 63 | 934 | 1,076 | -0.13 |
| 151 | Kingsport Mets | AppL | 29,742 | 33 | 901 | 903 | 0.00 |
| 152 | Helena Brewers | PL | 33,843 | 38 | 891 | 1,075 | -0.17 |
| 153 | Lakeland Flying Tigers | FSL | 52,191 | 64 | 815 | 334 | 1.44 |
| 154 | Batavia MuckDogs | NYP | 27,389 | 34 | 806 | 811 | -0.01 |
| 155 | Bluefield Blue Jays | AppL | 21,595 | 31 | 697 | 731 | -0.05 |
| 156 | Bristol Pirates | AppL | 20,813 | 31 | 671 | 530 | 0.27 |
| 157 | Elizabethton Twins | AppL | 18,746 | 32 | 586 | 627 | -0.07 |
| 158 | Dunedin Blue Jays | FSL | 38,956 | 68 | 573 | 767 | -0.25 |
| 159 | Princeton Rays | AppL | 17,690 | 33 | 536 | 457 | 0.17 |
| 160 | Buies Creek Astros* | CL | 30,518 | 59 | 517 | | |
*New team added for 2017
~Played last year as Binghamton Mets
^Played last year as Jacksonville Suns
#Played last year as Brevard County Manatees
AppL = Appalachian League (Rookie)
CalL = California League (High A)
CL = Carolina League (High A)
EL = Eastern League (Class AA)
FSL = Florida State League (High A)
IL = International League (Class AAA)
ML = Midwest League (Low A)
NWL = Northwest League (Short Season A)
NYP = New York-Penn League (Short Season A)
PCL = Pacific Coast League (Class AAA)
PL = Pioneer League (Rookie)
SAL = South Atlantic League (Low A)
SL = Southern League (Class AA)
TL = Texas League (Class AA)
RELATED STORIES: 2017 Affiliated Attendance by Total; 2017 Affiliated Attendance by Level; 2017 Affiliated Attendance by League; 2017 Summer Collegiate Attendance by Average; 2017 Summer Collegiate Attendance by Total; 2017 Summer Collegiate Attendance by League