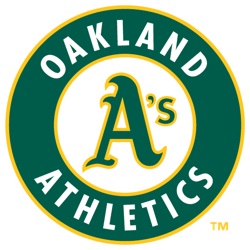 A lawsuit attempting to force Major League Baseball to allow the move of the Oakland Athletics to a new downtown San Jose ballpark was mostly tossed by U.S. District Judge Ronald Whyte, who ruled the sport's antitrust exemption was still law of the land.
Viewed by many observers to be a very weak argument, San Jose lawyers said MLB illegally colluded to keep the Athletics from building a new ballpark, despite the wishes of A's owner Lew Wolff. However, Whyte wrote that the argument was indeed weak, ruling that baseball's antitrust exemption allowed for the existence of territories — in this case, the San Francisco Giants' claim on Santa Clara County and much of Silicon Valley.
One part of the original San Jose lawsuit will move forward: that MLB owners unlawfully colluded to keep the A's from moving. From Reuters:
Tired of waiting for a vote, San Jose sued MLB and league Commissioner Bud Selig in June, charging their "illegal and collusive actions thwarted Plaintiffs' diligent efforts to procure a major league baseball team for Silicon Valley."
In his ruling on Friday, Whyte wrote that baseball's longstanding antitrust exemption applies to issues like the proposed Oakland A's move, so the city's antitrust claims must be dismissed.
"The exemption is an 'aberration' that makes little sense given the heavily interstate nature of the 'business of baseball," Whyte wrote. "Despite this recognition, the court is still bound by the Supreme Court's holdings."
The city could appeal; no decision has been reached.
RELATED STORIES: Selig: We'll solve Oakland ballpark issue before I leave office; Selig: Oakland Coliseum a pit, but it's our pit; Legal settlement could pave way for new Oakland ballpark; San Jose suit against MLB a weak one, saye experts; San Jose files suit against MLB in quest for A's; Selig to San Jose Mayor: Sorry, no time to meet; Progress on new A's ballpark? Not likely; Athletics propose five-year lease for Coliseum; What drives Lew Wolff?; Wolff: No more delays on A's ballpark decision; San Jose ballpark land deal under formal review; Could Giants-A's battle be settled in court?; Waterfront site emerging as new A's home; MLB committee meets with Oakland, San Jose officials about future of A's; Developer: I can build new A's ballpark with private financing; San Jose: A's ballpark land safe — for now; Wolff meets with Knauss, has clear message: A's not for sale; Giants: Nothing would tempt us to give up Silicon Valley territory; Selig: A's can leave Oakland — just not for San Jose; Cal to San Jose: Slow down on new ballpark; A's expected to push for ballpark decision at owner's meetings; Today's A's/Giants update: nothing new; Wolff: A's aren't for sale; Suitors emerge for Oakland Athletics
—-
Share your news with the baseball community. Send it to us at editors@augustpublications.com.
Are you a subscriber to the weekly Ballpark Digest newsletter? You can sign up for a free subscription at the Newsletter Signup Page.
Join Ballpark Digest on Facebook and on Twitter!
Follow Ballpark Digest on Google + and add us to your circles!