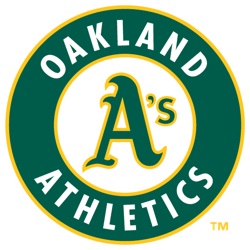 San Jose took measures to protect land worth $25 million — dedicated to a new Oakland Athletics ballpark — from a state takeover of redevelopment agencies, and the land appears safe for now.
Flash back to last year, when the California Assembly and Gov. Jerry Brown were looking for ways to balance the state budget. One part of the puzzle: closing down city and county redevelopment agencies and divert their resources to basic spending.
It's a move that killed one ballpark project in Escondido and caused some ripples in nearby Santa Clara, where county officials pulled $30 million from redevelopment funds committed to a new San Francisco 49ers stadium. Whether this is legal or not remains to be seen — the funding was explicitly approved by voters — but it's caused some concern as to whether San Jose's efforts to protect the land would be effective. So far the land appears to be safe, at least from the same Santa Clara County officials who raided the 49ers budget.
San Jose City Attorney Rick Doyle tells the Silicon Valley/San Jose Business Journal that the land is safe, as Santa Clara County officials "specifically agreed" not to go after the land. (Whether state Controller John Chiang will lay off is another issue.)
That means the land needed for a new A's ballpark is safe. It doesn't provide a resolution to the bigger conflict, as the San Francisco Giants continue to oppose a new San Jose facility for the A's — a stalemate that doesn't seem to have an apparent solution.
RELATED STORIES: Wolff meets with Knauss, has clear message: A's not for sale; Giants: Nothing would tempt us to give up Silicon Valley territory; Selig: A's can leave Oakland — just not for San Jose; Cal to San Jose: Slow down on new ballpark; A's expected to push for ballpark decision at owner's meetings; Today's A's/Giants update: nothing new; Wolff: A's aren't for sale; Suitors emerge for Oakland Athletics; Turf wars rage again in Bay Area: A's say San Jose move doesn't infringe on Giants; Oakland: One last gasp at keeping A's; MLB: No, there's been no decision on Oakland A's to San Jose; Oakland bows out of Victory Court site for new A's ballpark; Court ruling clarifies San Jose, Escondido ballpark statuses; San Jose to sell A's ballpark land at huge loss; Oakland player plan depends on new ballpark; Obstacles to new ballparks in California: not as bleak as expected; San Jose rushing to acquire land for Athletics ballpark; Could Oakland bar A's from moving?; Cal budget issues could alter San Jose, Oakland plans for A's ballpark; Beware folks peddling simple solutions to complex problems; Oakland moves forward on environmental study of A's ballpark site; Oakland may be in better financial shape to host new A's ballpark; Oakland pitches new waterfront site for new A's ballpark; As Giants win World Series, Athletics ballpark status in limbo
—-
Share your news with the baseball community. Send it to us at editors@augustpublications.com.
Are you a subscriber to the weekly Ballpark Digest newsletter? You can sign up for a free subscription at the Newsletter Signup Page.
Join Ballpark Digest on Facebook and on Twitter!
Follow Ballpark Digest on Google + and add us to your circles!