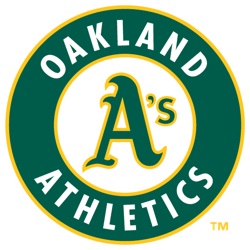 The state of California is casting a covetous eye at San Jose land envisioned for a new Oakland A's ballpark, arguing it was improperly shielded from the state takeover of redevelopment agency assets.
This is a process story, to be sure, and one that has more to do with state politics than the building of a ballpark. But it's an important story, one that could completely derail Lew Wolff's efforts to build a new ballpark in downtown San Jose. First, some background.
It was no secret in California political circles that Gov. Jerry Brown was looking to balance the state budget with the proceeds and holdings of the state's city and county redevelopment agencies (RDAs); they were notified of that potential on Jan. 1, 2011, with legislation rushed by state lawmakers to take effect June 28, when Brown signed the law. (If you look at the list of related stories, there's a full set of links to our coverage of the redevelopment issues.)
Between the notification and the signing many California agencies transferred assets from redevelopment agencies to protect them; San Jose, for instance, organized a deal to sell land to the A's in anticipation of a new ballpark. The issue is whether the sale was closed before the state had the right to take over all RDA assets; the state is reviewing all deals like the San Jose land transfer — as well as a $3.5-million contract entered by Oakland to examine the future of the Oakland-Alameda County Coliseum complex — and arguing that RDAs illegally transferred these assets. San Jose officials, for instance, say that since the law doesn't specify a June 28 deadline, there was no clear date to wind down RDA operations.
So what does this have to do with a ballpark? The future of the Oakland A's in the Bay Area is an incredibly complex situation. There's not a clear path, no matter what local partisans may argue: the ownership of the land is now under dispute (with a court case surely in the offing), so there will be no move on a new ballpark anytime soon, especially with the San Francisco Giants still on record as opposing to any changes in the Bay Area territories. Commissioner Bud Selig has come under fire for letting this situation remain unresolved on the MLB side, but he's had to deal with a situation where market realities change every few months: the circumstances of today don't match the circumstances when Wolff and San Jose officials first hatched the ballpark plan. Add to that the commissioner's reluctance to move a team when an existing host is willing to examine new-ballpark issues, as is the case with Oakland, and you have an explanation of why the A's are still in the Coliseum without a new-ballpark plan. You may not agree with the decision, but at least you can understand it.
RELATED STORIES: A's expected to push for ballpark decision at owner's meetings; Today's A's/Giants update: nothing new; Wolff: A's aren't for sale; Suitors emerge for Oakland Athletics; Turf wars rage again in Bay Area: A's say San Jose move doesn't infringe on Giants; Oakland: One last gasp at keeping A's; MLB: No, there's been no decision on Oakland A's to San Jose; Oakland bows out of Victory Court site for new A's ballpark; Court ruling clarifies San Jose, Escondido ballpark statuses; San Jose to sell A's ballpark land at huge loss; Oakland player plan depends on new ballpark; Obstacles to new ballparks in California: not as bleak as expected; San Jose rushing to acquire land for Athletics ballpark; Could Oakland bar A's from moving?; Cal budget issues could alter San Jose, Oakland plans for A's ballpark; Beware folks peddling simple solutions to complex problems; Oakland moves forward on environmental study of A's ballpark site; Oakland may be in better financial shape to host new A's ballpark; Oakland pitches new waterfront site for new A's ballpark; As Giants win World Series, Athletics ballpark status in limbo
—-
Share your news with the baseball community. Send it to us at editors@augustpublications.com.
Are you a subscriber to the weekly Ballpark Digest newsletter? You can sign up for a free subscription at the Newsletter Signup Page.
Join Ballpark Digest on Facebook and on Twitter!
Follow Ballpark Digest on Google + and add us to your circles!