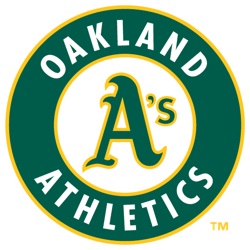 Hard to say how realistic this is, but a developer says he can build a privately financed ballpark for the Oakland Athletics at the current Coliseum site — provided Lew Wolff wants to keep the team in Oakland, that is.
Developer Rick Tripp told the Press-Democrat he can tap into foreign and domestic investors to build a new ballpark at the current Oakland-Alameda County Coliseum site, a scenario pushed by Oakland Mayor Jean Quan: a Coliseum City development that would combine new Athletics and Oakland Raiders facilities with new retail, housing and office space on the current Coliseum site as well as surrounding parcels. The advantages are many: the site is already served by mass transit, it's easily accessible via freeway, and the land is already controlled by government entities.
Tripp also tried to generate enthusiasm for sports-facility proposals in San Diego and Sacramento, to no avail. We're talking some serious bucks for a Coliseum City development: you're looking at a billion dollars for the stadia alone. Money, interestingly, has not be a big issue when it comes to a new Oakland Athletics ballpark: Lew Wolff has consistently proposed a privately financed facility, first to Fremont and then to San Jose, and the problems at both areas had to do with NIMBY neighbors in Fremont and a lack of MLB approval for a San Jose move.
Tripp says he's not talked with the A's, but would seek out a standard 30-year lease should the plan moves forward. Given that Wolff's focus is on moving the team to San Jose — arguably a more lucrative scenario, staunchly opposed by the San Francisco Giants, who control the Silicon Valley territory — we're guessing the response from Wolff will be a curt dismissal. But the proposal may have one side effect: it keeps the possibility of a new ballpark in Oakland, which means any decision on a move by Wolff can be put off by MLB Commissioner Bud Selig.
RELATED STORIES: San Jose: A's ballpark land safe — for now; Wolff meets with Knauss, has clear message: A's not for sale; Giants: Nothing would tempt us to give up Silicon Valley territory; Selig: A's can leave Oakland — just not for San Jose; Cal to San Jose: Slow down on new ballpark; A's expected to push for ballpark decision at owner's meetings; Today's A's/Giants update: nothing new; Wolff: A's aren't for sale; Suitors emerge for Oakland Athletics; Turf wars rage again in Bay Area: A's say San Jose move doesn't infringe on Giants; Oakland: One last gasp at keeping A's; MLB: No, there's been no decision on Oakland A's to San Jose; Oakland bows out of Victory Court site for new A's ballpark; Court ruling clarifies San Jose, Escondido ballpark statuses; San Jose to sell A's ballpark land at huge loss; Oakland player plan depends on new ballpark; Obstacles to new ballparks in California: not as bleak as expected; San Jose rushing to acquire land for Athletics ballpark; Could Oakland bar A's from moving?; Cal budget issues could alter San Jose, Oakland plans for A's ballpark; Beware folks peddling simple solutions to complex problems; Oakland moves forward on environmental study of A's ballpark site; Oakland may be in better financial shape to host new A's ballpark; Oakland pitches new waterfront site for new A's ballpark; As Giants win World Series, Athletics ballpark status in limbo
—-
Share your news with the baseball community. Send it to us at editors@augustpublications.com.
Are you a subscriber to the weekly Ballpark Digest newsletter? You can sign up for a free subscription at the Newsletter Signup Page.
Join Ballpark Digest on Facebook and on Twitter!
Follow Ballpark Digest on Google + and add us to your circles!